Choosing the Right Local Air Conditioning Installation Contractor
At HVAC.com, our writers create solutions that put you in control of your HVAC system. Our product reviews and recommendations are researched and backed by real buyers and industry experts, not dictated by our partners.
Hot summer weather will arrive soon. It's the ideal time to research air conditioning installation. Prepare in advance to make a smart purchase decision on equipment. Find the right air conditioning installation contractor.
Some homeowners have worked with the same HVAC contractor for years. Others don't have a preferred heating and cooling contractor on speed dial. They must find someone they can count on for their comfort needs. Searching for a contractor can be stressful. How do you know an air conditioning installation contractor will do a quality job and treat you right?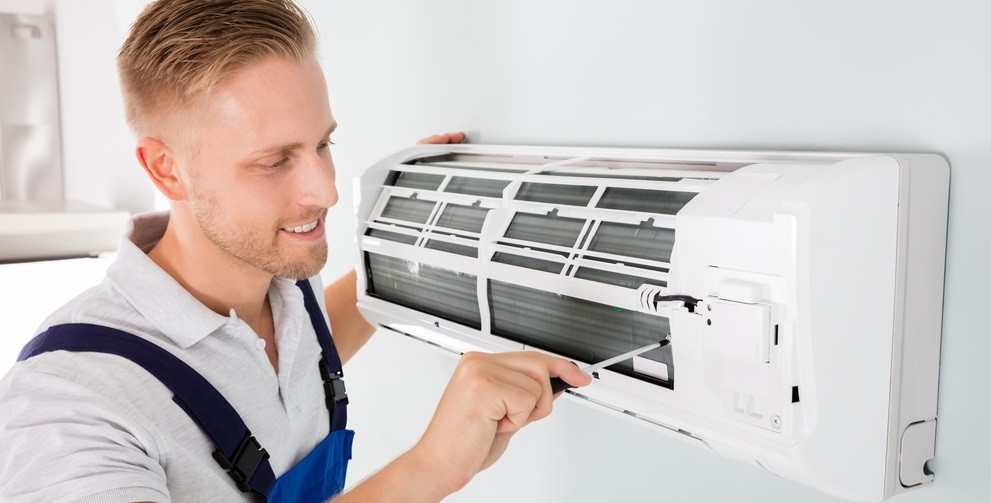 As you search for a new air conditioning installation contractor to put in your new cooling system this upcoming spring or summer, keep these tips in mind. They'll help you vet contractors and make an informed choice when hiring.
Get a pro's opinion
Instead of starting from scratch, some homeowners prefer a professional contractor recommendation. These sources will help you find an HVAC pro with a solid reputation.
HVAC.com Certified Contractors. We vet our contractors to assess their technical skills and commitment to customer service. The "Certified Contractor" seal on a contractor's directory listing means this pro has met our strict standards for excellence. This is a local pro you can trust for honest and dependable service.
Air Conditioning Contractors of America (ACCA). ACCA is a leading trade group in the HVAC industry. Members commit to delivering quality heating, cooling, indoor air quality, and home performance services. They serve residential, commercial, and industrial customers. Use the Find a Contractor feature to locate a pro near you.
North American Technician Excellence (NATE). NATE is an independent certifying group for HVAC technicians. They conduct skills certification and ongoing education for industry contractors. Working with a NATE-certified technician benefits customers through correct air conditioning installation, quick service, and reduced utility bills. Look for a company who hires NATE-certified air conditioning installation contractors for peace of mind.
Seek others' experiences
Want to learn what it's like working with a particular HVAC pro prior to hiring? Hear what other customers have to say. Learn about the quality of work performed, customer service delivered, and the contractor's ability to navigate tricky technical and customer situations.
Ask trusted friends, family, and neighbors for HVAC contractor recommendations. These people aren't likely to lead you astray. They're likely to give you details of great experiences, as well as reasons why not to hire certain companies. If a friend or family member has an air conditioning installation contractor they've worked with in the past and highly recommend, that company is likely to do an excellent job for you, too.
Look to online review sites. Angie's List, Yelp, and home services-specific sites such as HomeAdvisor, have detailed accounts of customer experiences for many local air conditioning pros. You may see a mix of good and bad reviews. Remember, these sites can be a sounding board for dissatisfied customers. Look for a response from the company, see how professionally they handle poor public reviews. Did they offer to fix the situation? Did they respond negatively?
Verify licensing
Many states and/or local areas require HVAC contractors to have a license. Some areas require testing or a number of on-the-job hours. Licensing can reassure consumers that the contractor indeed possesses the knowledge and skills needed to perform HVAC work. Working with a licensed contractor can offer you protection, as some areas require that contractors have insurance.
Most states and some local areas offer online directories. You can look up a contractor's licensing. Find by a quick online search for your state's or area's contractor licensing requirements.
As you vet pros for your upcoming air conditioning installation, do your research and follow the above advice. Taking these steps will increase your chances of finding an honest, dependable local pro. Avoid poor workmanship and even contractor scams by checking contractors before you hire.