HVAC.com's Air Conditioning Inspection Checklist
At HVAC.com, our writers create solutions that put you in control of your HVAC system. Our product reviews and recommendations are researched and backed by real buyers and industry experts, not dictated by our partners.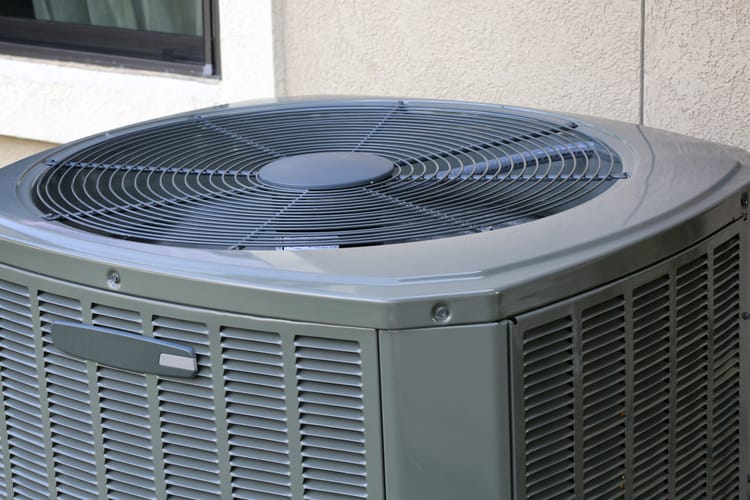 It's that time of year again – time for air conditioner maintenance tune-ups with your trusted HVAC contractor! Whether you've turned on your air conditioner or are waiting for temperatures to rise a bit more, schedule an air conditioner tune up with your heating and cooling company now.
HVAC.com's air conditioning inspection checklist shows you exactly what is involved in an air conditioner tune up. We also discuss steps homeowners should take to best care for their cooling systems throughout the summer season. To learn more about our air conditioning inspection checklist and detailed cooling system maintenance for every month of the year, check out our thorough HVAC Maintenance Guide.
Air Conditioning Inspection Checklist
What is an air conditioning inspection? During your preventative maintenance tune up, your technician thoroughly inspects your cooling system and its components to ensure they are in good working order. Maintenance is performed to undo the damaging effects of wear and tear over the last year and to resolve any malfunctions before they cause further damage.
Air conditioner preventative maintenance helps your AC perform at its best. Better performance enhances comfort inside the home with reliable cooling and more even temperatures. Better performance means lower energy consumption, which helps homeowners keep summer cooling costs low. You also benefit from a lowered risk of repairs over cooling season and maximized system service life.
What's Included on the Air Conditioner Inspection Checklist?
Your air conditioner inspection includes the following checks and maintenance tasks:
Cleaning of the evaporator and condenser coils to improve energy efficiency and heat transfer
Refrigerant level testing and adjustment if needed to ensure your system has the proper amount of refrigerant for efficient operation
Blower component testing and adjustment to deliver proper airflow through the cooling system
Thermostat inspection to ensure your thermostat communicates properly with your air conditioner
Electrical connection inspection and tightening to ensure motor voltage and current are correct, and secure electrical connections that improve safety and protect system components from damage
Lubrication of moving parts in the blower motor to reduce friction, lowering electricity consumption
Condensate drain inspection to ensure your drip pan and condensate drain lines are undamaged and draining properly to prevent water damage and excess humidity in the home
System control check to make sure your cooling system safely runs and that the cooling cycle stages are accurate
Homeowner Air Conditioning Inspection Checklist
In addition to professional air conditioner maintenance, a homeowner's air conditioning inspection checklist includes steps you need to take throughout the summer to ensure your air conditioner works at its best.
Check furnace filters monthly. It's easy for your furnace filter to become clogged with contaminants sooner over the summer, because your system is in frequent use. Take a look at the filter each month to determine if an early change is necessary.
Improve airflow through the home. Inspect all registers – make sure louvers are set to open. Keep all furniture, rugs, and other household items from blocking the registers to allow proper airflow through your cooling system and home.
Clean your condenser. The outdoor unit is exposed to lawn debris such as grass clippings, mulch, leaves, twigs, and more. Every time you mow, brush away any buildup that has accumulated. Clear away any vegetation growing against your outdoor air conditioning unit.
Reset your thermostat for summer. Household schedules often change in the summertime, so ensure your programmable thermostat has accurate and efficient set points for cooling season.