Rheem air handlers review
At HVAC.com, our writers create solutions that put you in control of your HVAC system. Our product reviews and recommendations are researched and backed by real buyers and industry experts, not dictated by our partners.
Indoor comfort isn't as simple as the air conditioner outside your home. Rheem indoor air handlers have the widest variety of comfort-elevating options on the market.
Our guide to Rheem air handlers offers a look at the brand reputation, air handler dimensions, specs, brand comparisons, and more. Learn if a Rheem air handler is right for you.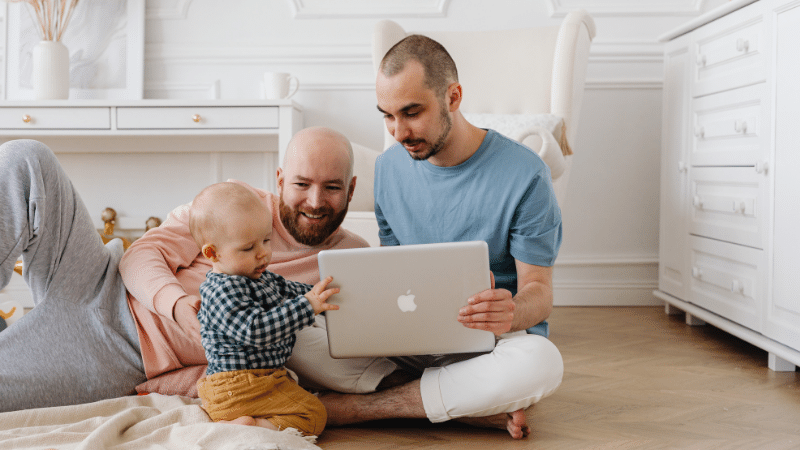 Are Rheem air handlers good?
Rheem is a big name in the HVAC space, and for good reason. It's delivered reliable, high-quality products since the 1920s.
The brand first emerged in the home comfort space by producing quality water heaters and boilers. Today, Rheem takes that same technology and quality and creates one of the most unique lines of air handlers on the market.
Most air handlers Rheem sells are for electric cooling, and the traditional models have optional electric heating attachments for heat pumps. However, the brand is especially known for its hydronic heaters. These tankless systems work with water-heating options like boilers.
One hydronic series is compatible with almost every HVAC system Rheem sells, from air conditioners to heat pumps and water heaters. The hydronic series are somewhat pricey, but they are powerful and designed to run quietly.
Rheem air handlers offer a wide variety of motor technology and speeds. The brand sells low-, mid-, and high-efficiency models with a bit of something for everyone.
Rheem caters to a wider variety of consumers than premium brands like Trane or Lennox, while also having more electronically commutated motors (ECM) and features than a value brand like Goodman. It's a great mid- to high-level brand with a wide inventory and reputation for durability.
Skip the search. Talk with an HVAC pro about the best air handlers.
Coil technology
All but three Rheem air handler models have all-aluminum evaporator coils. Manufacturers are slowly shifting from mixed-metal to all-aluminum coils, but Rheem was ahead of the trend when introducing its new coil in 2015.
Keep in mind that the cabinet-height model (RBHP) and some of the wall mount models (RHAL/RHBL) still have mixed-metal coils. They use copper tubing and aluminum fins.
Blower motor speeds
Rheem air handler blower motors, like nearly all other brands, come in two types: an electronically commutated motor (ECM) and permanent split capacitor (PSC).
The biggest difference between an ECM and PSC blower motor is the level of power used to blow conditioned air through your home. A PSC runs at 100% power every time it turns on. This makes the blower motor less energy efficient and often creates a shorter lifespan for the motor.
An ECM offers multiple levels of power to only blow as hard as needed to maintain the desired thermostat setting. The ECM rarely operates at 100%, making it much more energy efficient with the ability to keep your home more comfortable.
All Rheem cabinet height and wall mount air handlers use a PSC motor, but the traditional air handlers offer both options, depending on the model.
While the RH1V and RH2V both have variable-speed blower motors, they are designed for two-stage outdoor units. Only the RHMV series is compatible with variable-speed or modulating outdoor units. Premium brands like Trane, Lennox, and Carrier offer a bigger selection of variable-speed air handlers.
If, however, you have a single-stage air conditioner, Rheem offers an unmatched selection.
Smart technology
Two Rheem air handler series, RHMV and RH2T, come with EcoNet® communicating technology. This system senses your humidity and temperature levels, then makes adjustments that optimize your comfort level while minimizing energy usage.
Plus, you can control the airflow from the Rheem EcoNet® app. The app is also compatible with Amazon Alexa, so you can change the settings hands-free.
Note that EcoNet® requires a Rheem smart thermostat and a Rheem outdoor air conditioner unit. If you aren't looking to revamp your whole system, standalone technology like Goodman ComfortBridge is a better option.
Air handler sizes
Every Rheem air handler is available in multiple sizes. Air handler sizing is usually measured in tons.
Tonnage is not the weight of the air handler itself. Tonnage is the power output, or capacity, of the air handler unit. Sometimes, air handler capacity is listed in British Thermal Units (BTU) rather than tons. 12,000 BTU/hour is equivalent to 1 ton of output.
Most air handlers range from 1.5 to 5 tons of output, but Rheem has a higher-capacity unit than many competitors. The RWMV ranges from 3 ⅓ to 8 ⅓ tons, making it a great fit for larger homes.
Your local Rheem contractor can help you determine what size air handler you need. It depends on the size of your outdoor unit and your climate region, among other factors.
Rheem air handler product overview
Unlike most competing brands, Rheem does not divide its air handler series into official price or performance tiers. Here's a comprehensive look at dimensions, blower motor speeds, and more.
| Rheem air handler model | System type | Blower motor type and speed | Capacity (tons) | Dimensions (D x H x W) |
| --- | --- | --- | --- | --- |
| RWMV | Variable, electric or hydronic | Variable/constant CFM (ECM) | 3 ⅓ – 8 ⅓ | 20.5" X 34" X 22" |
| RHMV | Variable, electric | Variable/constant CFM (ECM) | 1.5-5 | 25.31" X 42.75" X 24" |
| RH2T | Two-stage | Constant torque (ECM) | 1.5-5 | 25.31"X 42.75" X 24" |
| RW1T | Single-stage, hydronic | Constant torque (ECM) | 2-5 | 22" X 34" X 14" |
| RH2V | Two-stage | Variable/constant CFM (ECM) | 1.5-5 | 21.69" X 42.5" X 21" |
| RH1V | Single-stage | Constant torque (ECM) | 1.5-5 | 21.69" X 57" X 21" |
| RH1T | Single-stage | Constant torque (ECM) | 1.5-5 | 21.69" X 42.5" X 17.5" |
| RF1P | Single-stage, electric | PSC | 1.5-3 | 17" X 36' X 21.5" |
| RW1P | Single-stage, hydronic | PSC | 2-5 | 22" X 34" X 14" |
| RF1T | Single-stage, electric | Constant torque (ECM) | 1.5-3 | 17" X 36' X 21.5" |
| RBHP | Single-stage, electric | Constant torque (ECM) | N/A (blower unit) | 22" X 35" X 21" |
| RH1P | Single-stage, electric | PSC | 1.5-5 | 21.69" X 42.5" X 17.5" |
| RHAL | Single-stage, electric | PSC | 1.5-3 | 21" X 36" X 24" |
| RHBL | Single-stage, electric | ECM | 2-3 | 17" X 36" X 21.5" |
| RHWB | Electric | PSC or ECM options | 3-5 | 26 3/16" X 34" X 28 1/16" |
Looking for the right Rheem air handler for your home?
Rheem air handler prices and installation
Rheem is considered a mid-range brand. Rheem air handlers and air conditioners generally cost less than premium brands like Trane, Lennox, or Carrier.
Rheem is generally pricier than value brands like Goodman or Coleman. Rheem pricing is generally on par with other mid-range brands like Heil and Maytag.
However, Rheem pricing varies greatly due to the wide range of air handler options. Some of the premium options are just as expensive, if not more, than offerings from Carrier or Trane.
Below are some estimates of Rheem air handler rates. The unit cost refers to a Rheem 3-ton air handler and does not include installation costs.
| Air handler type | Model number | Cost (unit only) |
| --- | --- | --- |
| Traditional | RHMV | $1,635-2,185 |
| Traditional | RH2V | $1,535-2,000 |
| Traditional | RH1V | $1,400-1,875 |
| Traditional | RH2T | $1,485-2,000 |
| Traditional | RH1T | $895-1,235 |
| Traditional | RH1P | $650-995 |
| Traditional | RBHP | $875-1,225 |
| Front return/compact | RF1T | $735-985 |
| Front return/compact | RF1P | $650-815 |
| Front return/compact | RHAL | $700-865 |
| Front return/compact | RHBL | $715-880 |
| Hydronic | RWMV | $1,900-2,200 |
| Hydronic | RW1T | $1,375-1,635 |
| Hydronic | RW1P | $1,295-1,555 |
| Hydronic | RHWB | $1,000-1,300 |
Rheem air handler installation
HomeAdvisor estimates that you'll pay somewhere between $1,200 and $1,800 to install your Rheem air handler.
We strongly suggest hiring a contractor and avoiding DIY installation. An improper installation can tank your energy efficiency and leak refrigerant, causing a safety concern.
Plus, Rheem asks for your contractor's contact information when you register the warranty. Trying to install a Rheem air handler yourself will risk voiding the warranty.
If you're looking to install a new indoor and outdoor system, check out our HVAC project cost calculator.
Rheem air handler warranty: what's covered?
All traditional and front return Rheem air handlers have a 10-year conditional parts warranty. To claim the warranty, you must register your device online within 60 days of purchase.
Some air handler models have a shorter or less comprehensive warranty. The table below breaks down the policy for each series.
| Air handler series | Warranty |
| --- | --- |
| RHMV, RH2V, RH1V, RH2T, RH1T, RF1P, RF1T, RBHP, RH1P, RHAL, RHBL | 10-year conditional parts (must register) |
| RW1P, RW1T, RWMV | 12-year heat exchanger warranty |
| RHWB | 1 year labor, 5 years parts |
Rheem air handlers vs. competitors
With any investment as big as an air handler, it's important to compare brands. We explore some areas where Rheem triumphs over competing brands and some potential areas of improvement.
Plus, we stack Rheem up against top HVAC names. For more about what's on the market, check out our reviews of Trane, Carrier, Goodman, and Lennox air handlers.
| ✅ Pros | ❌ Cons |
| --- | --- |
| 4-way installation (all traditional models) | Premium options get pricey |
| Communicating technology in multiple price tiers | Only one series for modulating/variable-speed ACs |
| Constant CFM blower motors in multiple price tiers | Lower energy efficiency ratings than some competitors |
Rheem vs. Trane
Rheem and Trane have some of the widest air handler varieties on the market. Both make traditional, compact, and wall mount options for electric and hydronic heat.
Both brands were also early adopters of all-aluminum coils. The main difference between the two is that a Trane air handler will likely last longer, but a Rheem is more affordable and is still made well for the price.
Rheem vs. Goodman
Rheem and Goodman are both considered value to mid-range brands. Both offer PSC motors, whereas brands like Trane, Carrier, and Lennox have switched to more efficient motors.
Goodman offers fewer ECM motors than Rheem. Plus, Rheem has a more expansive selection of air handlers than Goodman.
While Rheem is slightly more expensive than Goodman, Rheem air handlers are built with better insulation and are more reliable.
Rheem vs. Ruud
The two companies were founded separately, but Rheem acquired Ruud back in 1960. Rheem and Ruud's parent company is the Japan-based Paloma Industries.
Many Rheem and Ruud air handlers are manufactured at the same plant. Most are structurally identical, except they're given a Ruud label rather than a Rheem.
Rheem and Ruud air handlers share many of the same model numbers. Both brands are comparable in terms of price, but Rheem air conditioners have a reputation for being slightly less noisy than Ruud outdoor units.
When it comes to variety and selection, it doesn't get much better than Rheem. There is a Rheem air handler for virtually any motor type, heating, or cooling system you have.
Rheem's hydronic and variable-speed models can get pricey, and it lacks the sky-high energy efficiency of brands like Lennox. Still, Rheem air handlers are great mid-range options for many homeowners.
Not sure which air handler is right for you? Our pros can help.