What's So Great About 3D Printed Air Conditioners?
At HVAC.com, our writers create solutions that put you in control of your HVAC system. Our product reviews and recommendations are researched and backed by real buyers and industry experts, not dictated by our partners.
3D printing has become a widely utilized technology, allowing scientists and engineers in various industries to make impressive advancements and develop new solutions. 3D printing technology has made its way to the HVAC industry — the first 3D-printed air conditioner was on showcase in March, at the China Appliance and Electronics World Expo. Manufactured by Haier, the Quingdao air conditioner sold for approximately $6,300.00 USD.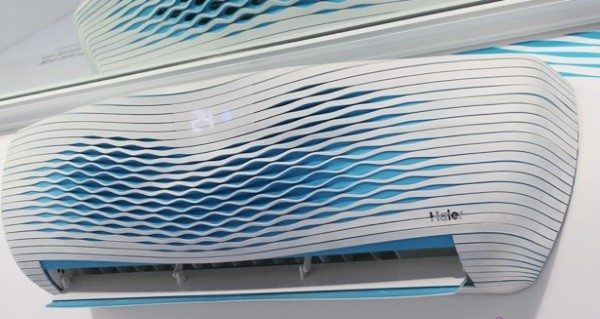 So What Is So Great About Them?
While the technology is still being tweaked, 3D printing will allow for customization of air conditioning systems, which is not cost-effective using traditional manufacturing methods. Consumers will be able to create an air conditioner that is completely personalized to their functional needs. Control panels can be configured specifically for the user and unit functionality can be customized with multiple options for facing, efficiency, and air flow.
3D printing will allow consumers to get exactly what they want out of an air conditioner. Specific features can be integrated into the unit, and those that won't be utilized can be left out — traditionally, consumers were stuck choosing from standard models and were restricted to the package of features each unit offered, whether or not they were all needed or applicable for the user.
Let's face it — air conditioners have never had a very attractive design. 3D printing is changing the face of the air conditioner as we know it, allowing consumers to personalize design and build an air conditioner that is aesthetically pleasing. Consumers can get creative when designing their custom unit, incorporating photos, artwork, quotes, and more. Units can be designed to integrate perfectly with a home's décor, not stick out like a sore thumb.
Would you purchase a 3D-printed air conditioner? What kind of customization would you want to incorporate in a unit for your home?