Reduce Allergies & Improve Indoor Air Quality in Your Home
At HVAC.com, our writers create solutions that put you in control of your HVAC system. Our product reviews and recommendations are researched and backed by real buyers and industry experts, not dictated by our partners.
The symptoms of spring season are in high effect and for many homeowners. This means increased allergies and humidity control issues. These home indoor air quality issues can stand in the way of achieving a healthy climate without the right equipment.
A whole home air purifier is an ideal solution for homes with family members who are sensitive to allergens such as dust, pollen, and bacteria. Whole home air purifier units are often connected within a home's HVAC duct system, and remove impurities from air circulated by the furnace or air handler's blower during the normal heating and cooling cycle. Using an air purifier can help decrease allergy symptoms and improve lung health while reducing the spread of sickness throughout your household.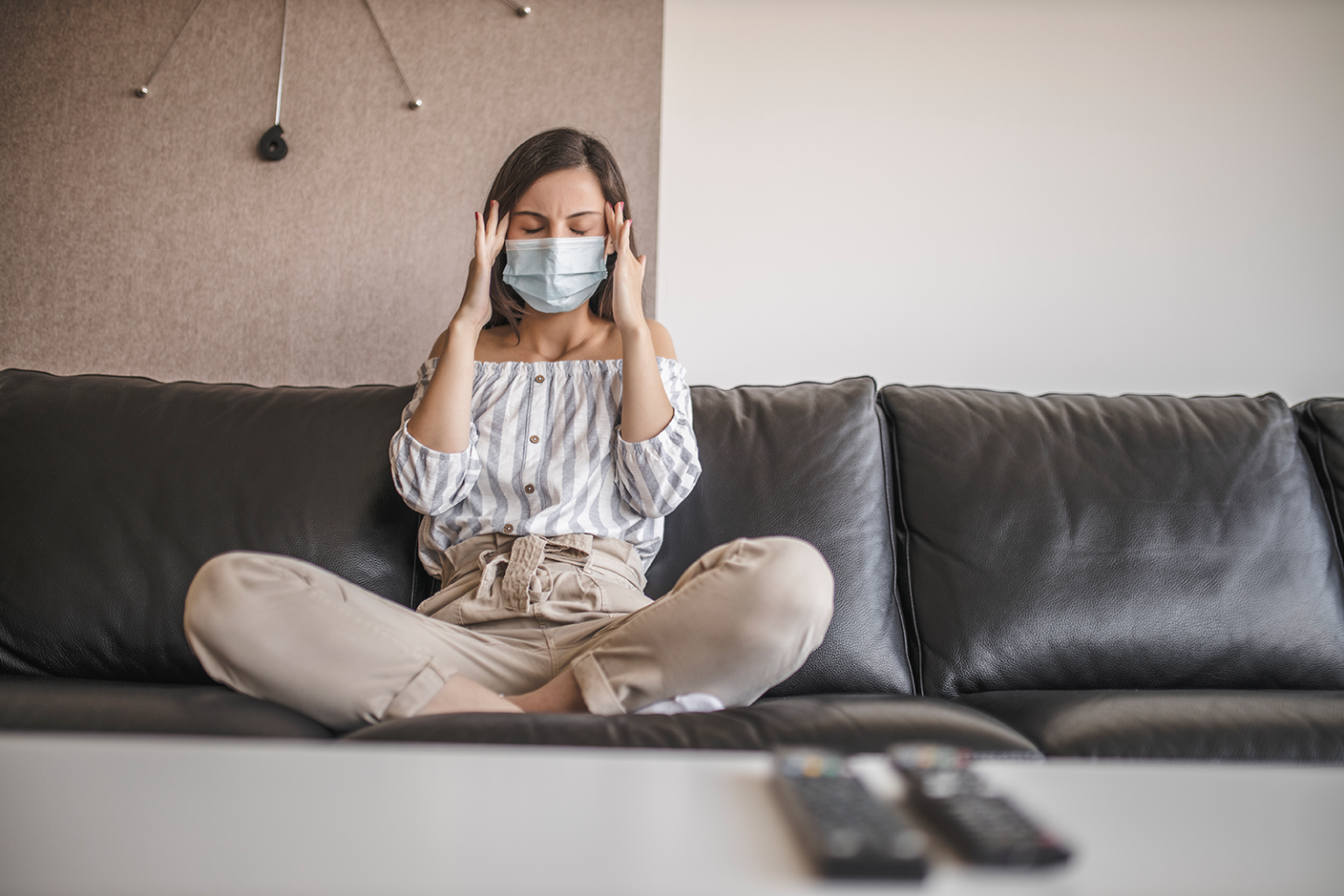 Air purifiers remove the following from your indoor air:
Pet hair and dander
Pollen
Mold spores
Dust
Smoke
Bacteria
Viruses
Odors
Below are two smart solutions to help you effortlessly manage indoor air quality for comfort and energy savings.
Lennox PureAir™ Air Purification System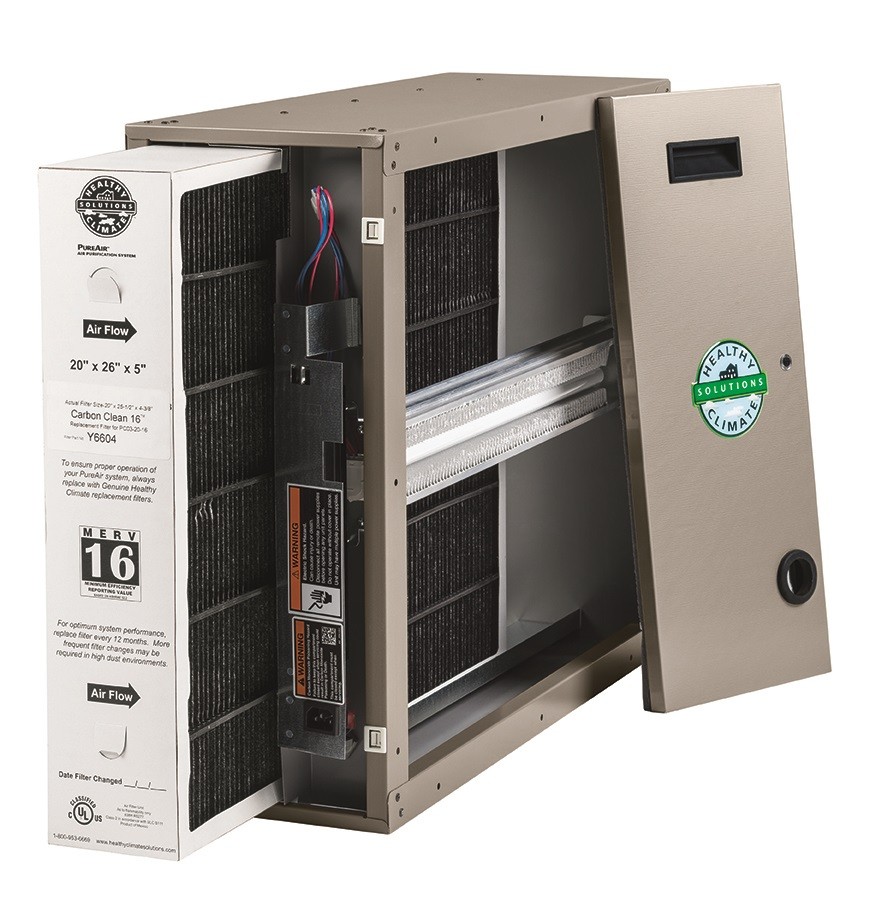 There are many products on the market that help remove allergens from your home – instead of purchasing several, look for a single system that offers superior allergen removal to improve efficiency and save money. The PureAir air purification system from Lennox is one of the best products you can buy for your home. With the PureAir, a healthy climate is created within your home through the removal of 99.9% of airborne particles and over 90% of airborne viruses – this level of air purification lessens allergies and helps your family stay clear of seasonal illnesses.
It's often not feasible to crack windows for natural ventilation of household smells. The Lennox PureAir air purification system keeps your home smelling fresh by eliminating approximately 50% of household odors and chemical vapors with a 24-hour period. For the many different activities that can take place inside your home, get the air purification power you need to achieve a healthy climate and superior indoor air quality with Lennox.
Lennox iComfort® S30 Ultra Smart Thermostat
Air purification systems won't deliver the intended benefits if you have no easy and quick way to control them. With the right thermostat, you'll be able to easily manage allergen control this spring.
The iComfort S30 ultra smart thermostat from Lennox is the perfect partner for your Lennox PureAir air purification system. Not only does this smart thermostat deliver all the desired benefits of climate and energy control, but it also works to keep home indoor air quality at its best all year long.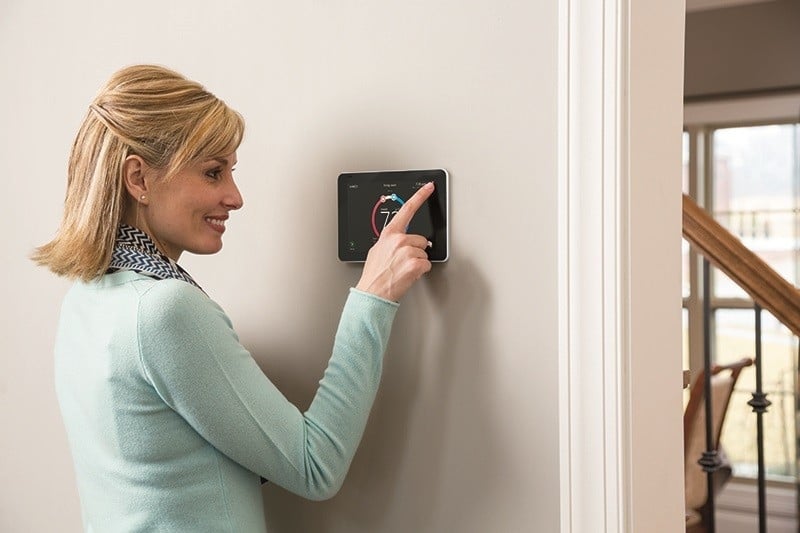 When dust, pollen and ozone make their way into your home it can make breathing more difficult. The Lennox iComfort S30 ultra smart thermostat enhances indoor air quality with Allergen Defender. This unique technology monitors air quality and pollen levels within your ZIP code, and automatically turns on your furnace or air handler's blower to increase filtration and clean air as needed when outdoor levels are high. Plus, the Feels Like™ feature can control temperature levels and humidity levels creating the temperature you want to feel inside, not just the temperature you set.
With the iComfort S30, rest easy knowing your home's heating, cooling, and indoor air quality systems are controlled effortlessly. The Schedule IQ™ technology adjusts HVAC system use around your family's changing routine, and Smart Away technology helps you save energy when you're away from home. Alexa-enabled voice control makes adjusting settings simple, and remote system monitoring ensures you and your dealer will be alerted if system components are not functioning correctly.
Find a Lennox Indoor Air Quality Equipment Dealer Today
Get the right dehumidification, humidity control, air purification, and ventilation solutions to better home indoor air quality from your local Lennox Dealer. Lennox Dealers have received factory training to best understand the indoor air quality challenges homeowners face and help you select the best equipment to increase comfort. Find your Lennox Dealer by visiting www.lennox.com/locate.
Related Content You May Be Interested In