Ashley's been a member of the HVAC.com team since 2021. She'll help you understand which HVAC products best meet your needs. Whether you're looking for a high-end heater or the best AC bang for your buck, Ashley can help you find the ideal system. 
How Ashley makes HVAC human:
"I aim to save our readers the time (and headache) of sifting through pages of Google results. I hope my content answers their questions clearly and succinctly. HVAC can be a confusing topic, so I want to act as a trusted expert resource who can simplify these often complex products." 
Ashley's favorite HVAC products are mini-splits. They're simple to install and can replace eyesore window units. 
Ashley graduated with Honors from the University of California, Santa Barbara. Her degree is in communication. She's been writing professionally for more than 15 years on topics like small business, finance, and real estate. 
Ashley once had the opportunity to coordinate a New York City press tour for former senator and presidential candidate Bob Dole, including appearances on "Today," "The Early Show," and CNN. She even helped write an article for him that ran in "Parade" magazine. 
When Ashley's not writing, you may find her riding her Peloton bike. She also enjoys sewing and reading mysteries.
Perfect thermostat setting: 68. She loves snuggling up in cozy sweatshirts and blankets any time of year!
Random fact: Ashley and her family often work as background actors in movies and TV shows.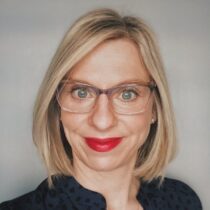 Recent Articles
We've got tips on how Greenvillians can reduce their heating bills this winter.

Find out if you qualify for an Inflation Reduction Act heat pump rebate.

Not sure if you should repair or replace your furnace? We'll help you decide with pricing information and useful tips.