Jo Brown brings three years of home improvement writing experience to the HVAC.com team. She joined in 2021 and serves as the in-house Comfort Expert for heating and cooling smart homes and outdoor adventures. Whether you're comparing Wi-Fi-capable window AC units or need a propane heater for your camping trip, her best product lists will equip you with a quality unit.
How Jo makes HVAC human:
"Being comfortable in your home shouldn't be difficult. HVAC.com brings transparent brand reviews and genuine recommendations to make planning for and investing in your home as simple as possible."
Jo earned a B.A. in English from Bluefield College in 2006 and obtained her Master of Communication degree from Arizona State University in 2021. Prior to researching smart home heating and cooling systems, Jo spent most of her career in local news and freelance writing.
If she's improving the conditioned air in her home, she's relying on the Nest Learning Thermostat (it self-adjusts the temperature when you leave your home!). On days free from writing, Jo can be found sifting through thrift stores for furniture that needs a second chance at decor or spending time with her partner and two beautifully wild kiddos.
Perfect thermostat setting: 68° (Cold > hot. You can always add layers. You can't always remove them.)
Random fact: Lip-synced her way to third place in a battle for P!nk concert tickets (no tickets, but great memories)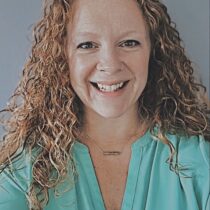 Recent Articles
Don't know what an air handler does? We'll explain its (important) role in your HVAC system.

We define the term "plenum" and explain its role in your HVAC system.

Learn about Aprilair humidifiers and the one that best matches your home comfort needs.