7 Keys for Defining Your Social Media Strategy
Posted on: February 9, 2016 | by: Will Housh HVAC.com November 2, 2018
A well-defined social media presence is a must for HVAC companies these days — the key here is "well-defined." Hopping on Facebook and making posts won't do you any good if you haven't laid out a strategy to follow first. Planning your social media strategy will give your employees guidelines to follow when representing your company on social sites such as Facebook, Twitter, LinkedIn, and others.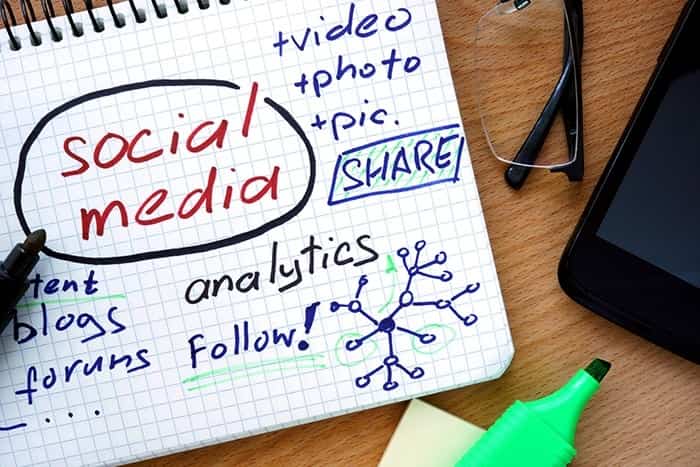 Use these 7 Keys to create a well-defined social media strategy that will set your HVAC company up for success online:
1. Manage Your Brand
Social media is another extension of your brand, just like any other marketing channel your company pursues. You want your image on these sites to match your brand, not be wildly different, which can cause confusion for the customers you're trying to reach. Before going social, set some clear-cut guidelines for your brand.
Your branding guidelines should include:
The complete name which your business will be identified by
The color scheme and images used to represent your business
The voice by which you'll converse on social media sites
2. Choose Your Channels
There are tons of social media sites out there, and the wrong thing to do is join as many of them as you can! Evaluate the channels available to you and decide which ones your company belongs on and which ones to stay off of. You may decide to stick to channels which are widely used, such as Facebook or Twitter, or choose those that speak more to the HVAC industry and your customers, such as Houzz.
3. Define Your Content
Once you've decided your company's voice and what social networks you will be posting on, it's time to think about what content you'll post. Social media was built for conversation, so you'll want to create posts that help you speak to your customers. The more useful your posts, the longer they'll have a positive impact on your company, so curate content that is interesting and valuable to the audience you are aiming to reach.
4. Set Your Posting Frequency
Before you post, decide how often you want to post. You want to post often enough to establish a presence on your social channels, but not so frequently that it's wasting your resources and annoying your audience. Define the amount of time your company will dedicate to each social network, and revisit this strategy as you begin to post.
A good starting point for Facebook, LinkedIn and Twitter:
Once per day on Facebook and LinkedIn
A minimum of three times per day on Twitter
Remember, it's ok to continue tweaking your posting frequency until you find the sweet spot that repays you in the engagement you want for the resources you're investing.
5. Set Your Listening Strategy
As said before, conversations are taking place across social media channels each day — when those conversations are about your company, you better be listening. Define your listening and response strategy so your social representatives can find and join the conversations they need to be participating in. Look out for compliments, which can be broadcast to your advantage, as well as complaints, which can present you with the opportunity to show the social world how your company responds when called.
6. Campaign Socially
Use your social media channels to your advantage, launch campaigns that will engage your followers in a new way. Social campaigns are a great tool that will allow you to experiment and see what best elicits response from your audience. Center promotions around seasonal work, sales, and other events important to your company. Be sure to enlist the help of a campaign platform, such as Woobox, that will help you track the results you have generated.
7. Manage Negative Events
As your company spends time on social media, there's the possibility that negative events may occur. Before they happen, it is best to have a strategy devised to help you deal with such occurrences. News, especially negative news, travels fast on social media; and when it's about your business you need to take action quickly to manage your online reputation. Create a plan and enable key employees to carry it out so that negative events on social channels can be diminished before they cause major damage.
Social media can be a positive asset for your business if you do it right. Plan your strategy before you post to ensure your HVAC company is represented positively and that your resources are being utilized well.
If you found this article helpful, we invite you to visit commandcenter.hvac.com. The team at HVAC.com developed an online software called The HVAC.com Command Center specifically for home services professionals to help you get more leads and close more jobs, predictably and profitably. Sign up for free today to get access to tools and services that will help you grow your business!