Action Air AC, Heating & Plumbing – Honest, Prompt, Professional
Posted on: June 7, 2016 | by: Will HoushHVAC.com July 26, 2017
Interview with Terry Ohlmann from Action Air in Lubbock, Texas
Last week, HVAC.com had the pleasure of talking to Terry Ohlmann, the owner of Action Air Plumbing. Terry and his team work hard to set the standard residential and commercial heating, air conditioning and plumbing in the Lubbock, Midland, and Odessa, Texas area by always being honest, prompt, and professional. Terry has instilled this standard and built a loyal customer base by giving his customers all-around amazing service since 1974!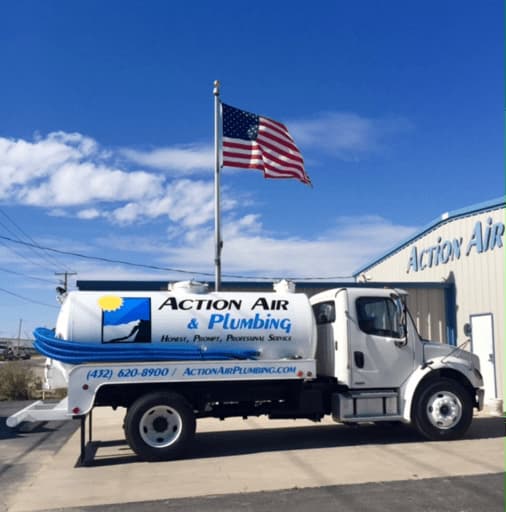 Terry is most proud of the business he has built alongside his two children. Terry's son, Jordan, is the manager at the location in Lubbock, TX and his daughter, Jody, is the company's office manager. Working as a family has brought them closer together. When you talk to Terry you can tell how much his kids mean to him. Spending years with Jordan and Jody in the HVAC industry, Terry has shared his philosophy of being prompt, honest, and professional in all aspects of life. This was not only meant to prepare Jordan and Jody for the family business, but to also show them how to build strong personal relationships and help be the best person you can be. This is how we know that Action Air Plumbing's business will thrive for years to come.
Action Air Plumbing's honesty cannot be stressed enough. Have you ever been frustrated because you took off work for an appointment to have a contractor look at your furnace, but the contractor comes a few hours late or just never shows up at all? Action Air prides itself, and rightfully so, on being on time to your scheduled appointment. When they say they will be on time they really mean it! Also, it is easy to assume that there are hidden costs and fees just because it may have happened to you from a past contractor. Terry will give you his most fair and honest price at the first meeting so you're never wondering if you got a good deal.
Because of the honesty and fair prices at Action Air, we're confident you will quickly join his loyal customer base. You will immediately see the great value in choosing Action Air Plumbing for all your HVAC needs. They treat their customers with the utmost respect, give them an honest and fair quote, and look to fix any problem for the long-term to prevent multiple visits to save you money. Also, Action Air is able to service any brands through their well-stocked service trucks with most needed replacement parts for an even faster service call! For these reasons and many more, Action Air is on our list of trusted contractors around the country.
Action Air's commitment to quality has given them a well-deserved A+ rating from the Better Business Bureau. They also employ NATE Certified technicians. Action Air is available 7 days a week and 24 hours a day for emergency repairs. To learn more about Action Air, go to www.ActionAirPlumbing.com