Air Conditioning Advertising Ideas to Increase Cooling System Sales
Posted on: February 28, 2017 | by: Will HoushHVAC.com July 26, 2017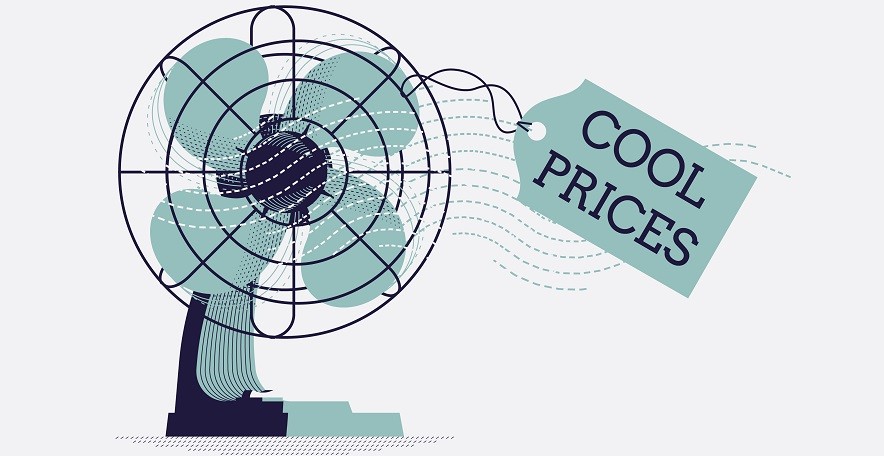 It's February! Despite the chill, it's the right time to begin strategizing for cooling season. What are you going to do to meet your air conditioning sales goals this year? These air conditioning advertising ideas will generate new leads. Your sales team gains more opportunities to close!
Air Conditioning Advertising Ideas for Heating Sales and Service
This time of year, you're getting a fair amount of heating calls. Take advantage of being in the customer's home. Plant the seed regarding air conditioner replacement.
For heating system replacement, tout the advantages of replacing the cooling system, too. A matched system offers better efficiency and comfort control for homeowners. Educate them, because they may not understand how these two systems work together. Offer a quote for cooling system replacement along with the furnace or boiler. Highlight the savings and convenience of dual system replacement.
Replacing both systems ensures a proper match with air handling equipment. This allows heating and cooling systems to perform optimally. Great performance generates improved comfort and energy savings.
Dual system replacement allows ahead-of-season scheduling. The customer's new system will be in place prior to warmer temperatures. The customer won't be inconvenienced when you're booked out for summer. Plus, the homeowner only takes time off for one install instead of two separate events.
Your company can offer savings, as your expenses are cut with less trips.
Air Conditioning Advertising Ideas for Spring Maintenance Season
Your technicians will visit many homes for cooling maintenance here soon. During the preventative maintenance visit, they may discover the air conditioner requires replacement. Or, it faces major repairs which may make replacement the wiser choice.
If your techs make such a discovery during a maintenance visit, offer replacement incentives.
Wave today's maintenance fees if purchasing a new cooling system. Customers won't feel they've wasted money on maintenance for the old system. This paints your business in a positive light. You're not charging customers for something they may now view as worthless.
Offer a bonus which helps the customer care for their new system. Throw in next year's maintenance tune-up for the new system, free-of-charge.
Air Conditioning Advertising Ideas for Existing Customers
When your days are slow, take advantage and dive in to your past customer records! The average U.S. forced air cooling system has a service life expectancy of 10 to 12 years. Look back eight years and beyond to see whose system you installed. Who hasn't had their air conditioner replaced by you?
Create a direct mail or email campaign targeting this group of past customers. If the customer no longer lives there, your business still contacts the new owner. Use your records to build customized advertisements. Incorporate the install date or system brand, further validating your claims. Use HVAC.com's Command Center to execute your campaign!
Get in the door by offering a free system inspection. Assess the performance of the current system. Inform the customer of the potential savings a new air conditioner generates. If you discover system issues, compare repair versus replacement costs and benefits.
Use down time to call these customers – follow up on your postcards or emails. For those who haven't used your company for maintenance or repairs, reintroduce yourself. Discuss their satisfaction with the existing AC. Remind them that their system is nearing the end of its estimated service life.
Referral programs are valuable for HVAC companies in many ways. Giving back to the customer for their referral generates strong brand loyalty. Customers share their testimony to friends, co-workers, and relatives, praising your workmanship and customer service. This creates new interest in your business, producing new leads.
Make it easy for your customers to refer you. Create referral advertising material to leave behind with the customer. Include it with warranty info and manuals after an install. Customers hand this info out or refer to it when asked for a recommendation. You can't count on just giving a name. The prospective customer may not take the time to find your contact info. Have everything ready to go, in one place, to build successful referrals.
A sample referral program would offer customer bonuses for new system sales. For instance, if a past customer refers a homeowner who purchases a new air conditioning system, offer an incentive of $100. Or a gift card to a local restaurant or attraction. Be creative, ask your customers what they would like to have.
During this traditionally slow period, you have more time to plan and execute the marketing tactics which will propel your business into a busy sales season. Start working on these air conditioning advertising ideas now in preparation for spring and summer air conditioner sales. With high goals set, great marketing is the key to exceeding them!
HVAC.com is the contractor's resource for air conditioning advertising ideas and more! Our tools optimize marketing and lead management. Expand your company's visibility and boost revenue. Find the monthly plan that meets your needs.