Air Conditioning Service: Where to Find Local AC Technicians
Posted on: August 29, 2017 | by: Will HoushHVAC.com August 28, 2017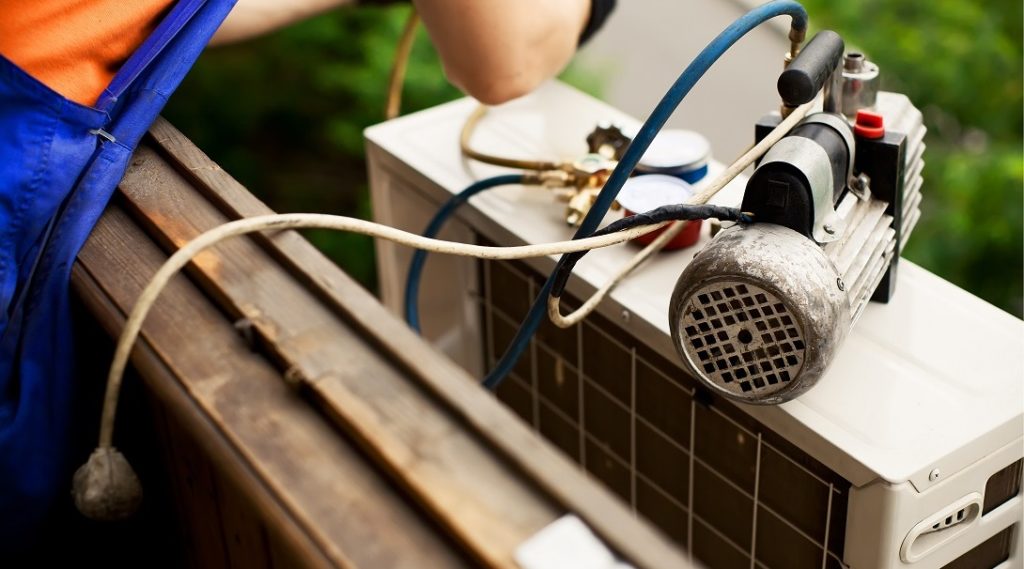 Hot days can be stressful for home and business owners, especially when you set the thermostat to "cooling" mode, and nothing happens! Maybe your air conditioner doesn't fire up. Maybe it does, but the air coming out is lukewarm. Or, your air conditioner makes an awful sound, or emits a horrible smell. These cooling system issues leave you thinking, "I need to find AC unit repair near me, and fast!"
Finding local air conditioner service technicians is easy, if you know the right places to look. A Google search for "AC unit repair near me" will turn up pages of options in most places. But, these search results don't show who's best for the job – just who has the best SEO.
Here are some great resources to help you pinpoint qualified local air conditioner service contractor.
HVAC.com Online Contractor Directory
If you've never needed an HVAC contractor before, knowing how and where to find one can be a challenge. In most areas of the country, there are many heating and cooling companies to choose from. How do you determine who offers the services you need and the customer service you expect?
HVAC.com is the top heating and air conditioning resource site in the world. As you search for a air conditioner service contractor, check out our blogs, videos or guides to find answers to any heating, air conditioning, or indoor air quality question. Learn about the types of systems used in homes and businesses, how to vet contractors, and more which will best prepare you for working with the pros you'll find through our directory.
To find a contractor, check out HVAC.com's Contractor Directory. Simply search your ZIP code to find HVAC.com Certified Contractors and other qualified professionals in your area who are available to diagnose and solve the cooling system problems you face, restoring comfort to your home or business in no time.  HVAC.com's comprehensive online contractor directory allows consumers to search for local HVAC professionals.  If you're looking for something specific, such as a contractor who services your particular brand of heating or cooling system, you may enter keywords to customize your search.
Even better, if you have geo-targeting enabled on your web browser, you don't even have to search – you'll automatically find air conditioning service contractors in your area! We list them just below the search bar so you can quickly find a local professional who can tackle your heating, cooling, or indoor air quality challenge.
Find HVAC contractors' company information and contact details by clicking on their listing in our directory. You'll find the company's address, phone number, and website for easy contact. Read the company bio to learn more about their business and the services offered. Check out the contractor's social media channels by clicking the social icons.
Helpful Tip for Choosing an Air Conditioner Service Contractor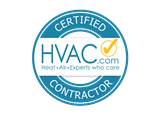 With a list of search results on your screen, how do you begin sorting them to find air conditioning service contractors you want to work with? A great place to start is looking for the HVAC.com Certified Contractor seal.
The HVAC.com Certified Contractor seal tells you this HVAC company has met our strict standards for quality customer service and superior workmanship. The contractors in our directory are pre-screened, allowing us to assess the level of service and value they offer consumers like you, who depend on our directory to find HVAC contractors. When you see our Certified Contractor seal, know that directory listing is for a professional the HVAC industry professionals trust.
Air Conditioning Contractors of America
A search for "AC unit repair near me" may lead you to Air Conditioning Contractors of America (ACCA). ACCA is the leading trade organization for heating and cooling professionals. ACCA represents HVAC pros throughout the country, providing technical, legal, and marketing resources for small businesses. They also work to develop industry standards that govern heating, ventilation, and air conditioning work throughout the country.
Home and business owners may search ACCA's member database to discover local air conditioner repair contractors in their area. The ACCA Find a Contractor is free! Use it to identify local HVAC professionals serving specific market segments, performing all types of heating, cooling, indoor air quality, and building performance work.
Personal Recommendations
Aside from the resources above, your friends and family are a great resource. Ask them, "Do you know where I can find AC unit repair near me?" If they've used a local professional for HVAC work before, you'll get a trusted, personal account of the experience – good or bad.
Turning to a source you know and trust is a solution many can rely on. Online review sites can be full of negative or glowing experiences – you don't know who's telling the truth on Yelp, you don't know who they are! Your neighbor, coworker, or family member is someone you've built a relationship with. You trust their opinions on many subjects – local air conditioner repair is no different.
In your search to find "AC unit repair near me," turning to the right sources will make your search a lot easier. Reputable industry sources and your own trusted advisors can point you toward professional local air conditioner repair contractors who deliver quality workmanship and an excellent customer service experience.
Find HVAC Contractors Now
Find a trusted, local HVAC contractor by using the HVAC.com Contractor Directory today. Search for professionals in your area, narrow by the services you're in need of, and contact for installation, repair, or maintenance.