Blogging Basics for HVAC Contractors
Posted on: August 18, 2016 | by: Will HoushHVAC.com July 26, 2017
In this day and age, savvy HVAC contractor business owners have recognized the benefits of creating an online presence for their companies. You likely have a business website, which outlines the services you offer and provides customers a way to contact your company. While this information is valuable, one significant asset that too many contractor websites are missing is a blog. Read on for an overview of blogging basics for HVAC contractors.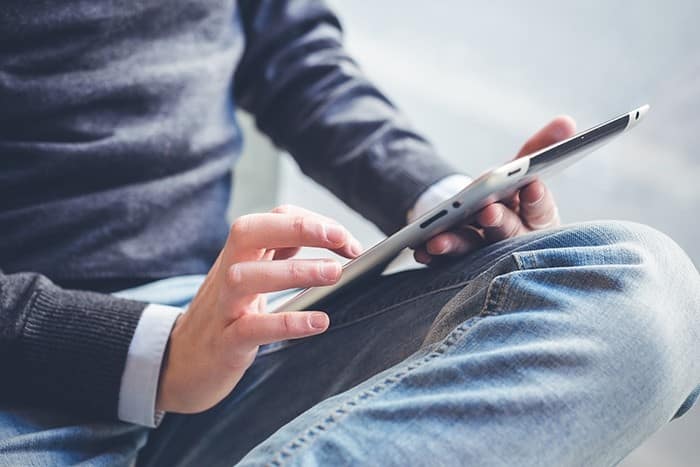 If you've been resistant to starting an HVAC blog, we certainly understand the reasons you may have: You're running a business and don't have the time – You're an HVAC professional, not a writer – You don't know the first thing about creating blog articles. These excuses and the others you may have could be robbing your business of the opportunities to boost search rankings, enhance online presence, and attract new customers.
What's so great about having an HVAC blog?
Adding an HVAC blog to your business's website is beneficial for a number of reasons, such as:
Blogging adds fresh content to your website – when done correctly, blog articles will attract more page views and raise your business's ranking through search engines.
Generate new leads through blog articles detailing the value of the services your HVA company provides customers.
Present your business as HVAC experts – sharing your knowledge and helpful solutions via blog shows readers that you really know your stuff, establishing credibility and trust among your customers.
Blogging humanizes your business – through blog articles, you have the opportunity to highlight your team, your team's accomplishments, and the qualities that make your business stand out.
Your blog can help you learn about your customer base.
A strong blog is updated frequently with new content that is relevant to the audience – in this case, the residential and/or commercial customers you serve. The goal of a business blog is to enhance your company's online presence by presenting readers with useful and engaging content that inspires them to contact you when in need of HVAC services.
Selecting blog topics
Before you begin writing a blog article, you need a strong topic, or perhaps several topics which you can select from. Remember, your blog content should be useful to your readers, so keep them in mind as you generate topics.
Search local and industry headlines for inspiration on topics that will resonate with your audience. For example, energy efficiency tax credits are set to expire this year – how could this affect your customers and how can you help them take advantage of the credits? Perhaps air conditioner theft has been in your local news recently – use the local example to discuss options for HVAC system security. Also, your company's news could be highlighted as a blog post – tell your customers about a recent award your business received, employment anniversaries, or charity work your team has performed.
Customer Comments. Think back to the conversations you've had with customers recently – what types of equipment or services did they have questions about? Ask your sales reps and technicians about their recent customer conversations, as these team members are interacting with your customers on a day-to-day basis.
Social Media. See what the social world is talking about! Search some relative hashtags, such as #HVAC, #AirConditioning, or #Heating to discover trending topics which you could expand upon for a blog post.
Also, make sure the topics you cover on your blog are seasonally relevant. While an article about saving money on heating bills would be a beneficial addition to your blog, the article won't have much of an impact now, in the middle of summer.
How to write a blog article
Develop a working title
Select a topic from your list and create a working title for your blog article. While the topic itself is general, the working title should be more specific, so as to narrow in on the focus of your article and guide your writing. You can create a number of working titles from one topic, but pick only one for your focus. For example:
Topic: Programmable thermostats
Working Title Options: "Types of Programmable Thermostats"; "Energy-Efficient Set Points for Your Programmable Thermostat"; "WiFi-Enabled Programmable Thermostats"
Write your introduction
The purpose of the article's introduction is to gain the attention of the reader. There are many ways to accomplish this – through humor, a shocking statistic, or powerful language. Once you have them on the hook, tell them why they should continue reading your blog. What's the point of the article? What issue does the article address that is relevant to the reader?
Organize your thoughts
Just like your high school English teacher made you do before writing a term paper, before you blog, create an outline of the article. Include the high-level points you intend to cover and the lower-level details which expand upon those points – then, decide how to best order this information within the article; does one point naturally lend itself to another? Should one point be in a separate section from another point?
Write your article
In general, your blog article should be at least 300 words. This length is recommended so that Google and other search engines will index the page's content. There is no specific length a blog should be – it should be long enough to provide detail, but not so long that it becomes difficult to read. It will take some practice to find your comfort zone.
As you write, those high-level points from your outline can become headings, and the lower-level details subheadings. Organize your content in a manner that makes it easy for readers to digest – bullet points and lists can break up a block of heavy text, making your content appear less daunting to the reader.
Even though you're an HVAC pro not a professional writer, remember – paragraphs are your friend. Avoid producing a wall of text by keeping paragraphs to seven sentences max. Try to avoid run-on sentences and rambling on, as these will make your piece more difficult to read.
The finishing touches
It never hurts to have another eye to review your blog articles before publishing them. If you have a team member who has a way with words, ask for their assistance; if your team's talents lie elsewhere, you may wish to hire an editor or proofreader for assistance polishing your article. Online tools, such as Grammarly, will analyze your article to ensure it's grammatically correct.
With these HVAC blogging basics, any contractor can become an intuitive blogger. Dedicate time to craft worthwhile content and you'll begin to see the value of having a business blog – your website views will climb, your leads will increase, and your revenue will grow.
If you found this article helpful, we invite you to visit ProCommandCenter.com. The team at HVAC.com developed an online software called Pro Command Center specifically for home services professionals to help you get more leads and close more jobs, predictably and profitably. Sign up for free today to get access to tools and services that will help you grow your business!