Building a Better HVAC Website
Posted on: December 20, 2016 | by: Will Housh HVAC.com November 2, 2018
It's no surprise that today's consumers turn to the Internet for purchase info. What may surprise you is homeowners do the same when purchasing new heating and cooling systems. More than half do so, while less than 50% go off contractors' suggestions.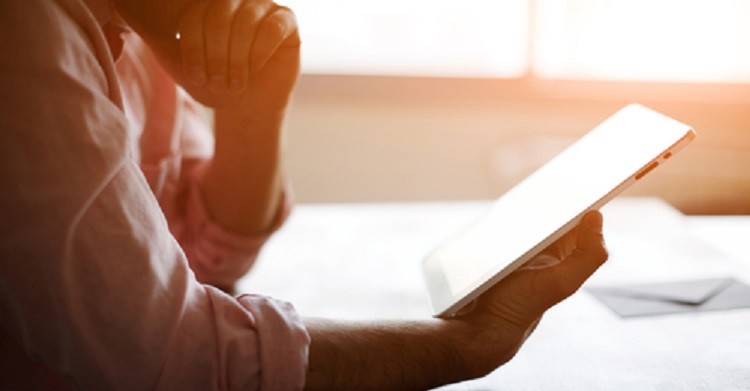 The American Home Comfort Study shows a shift in chosen sources of heating and air conditioning product information. Online sources have surpassed HVAC pros as most influential over homeowner purchase decisions. In 2013, the study found Internet info and contractor recommendations were equally considered. In years past, consumers looked to HVAC contractors for information and recommendations on heating and cooling equipment.
When it comes to finding a contractor, 85% of consumers look online to find local businesses. Most of your potential customers want to visit a website to learn about you. Does your website give them the info they want?
Make the most of your HVAC website to build your customer base and increase sales. The following enhancements will increase the value of your online space.
Promoting your HVAC brands
The American Home Comfort Study found that HVAC manufacturers' websites are most cited as information sources for homeowners. 29% of consumers decide the brand of heating and cooling equipment they'll purchase prior to choosing an installation contractor. Of this group, 77% use the Internet to research brands.
With equipment brand being influential online, heating and cooling contractors should dedicate web space to the brands they carry. Identifying your business as a certified installer or other affiliation with a brand attracts consumers who've already decided on products.
Offer product information which backs up what viewers have seen on brand sites. Note your team's qualifications to install and service this equipment. Detail warranties and service plans for added value.
Detail your services
With most homeowners searching manufacturers' websites for product information, an HVAC website that is heavy on product details isn't efficient. Instead, make the switch from product details to service details.
Homeowners aren't using your website to research products. They're searching for information on what the installation and service process includes. They don't want info on the products installed. Largely, they want to learn if your heating and air conditioning company is right for their project.
The details on your HVAC website allow homeowners to get to know your processes. They will know what to expect on installation day and can prepare appropriately.
Note what sets your company apart from the competition. What measures do you take to protect the home? What specialized training does your team have? What warranty protection do you offer?
Tell your story
The 'About Us' page is one most heating and air contractors aren't taking full advantage of. On contracting websites, the About Us page is often in the top 10 most viewed pages. This page is an intro to your company – are you telling an attractive story here?
The About Us page should be easy to read. Viewers should be able to identify subsections of info quickly.
Break up content with subheadings.
Add photos to illustrate your company. Show your trucks, employees, and family photos that relate to your company's history.
Show customers they can trust your business. Include industry credentials, awards, and memberships.
With the residential market, homeowners have concern with who comes into their homes. Use your website to put them at ease by introducing them to your team. Include photos of technicians and sales staff. Add a quick bio to add personalization and familiarity.
Break up text with media
Walls of text turn off viewers. Text-heavy websites are hard to digest – it's easy for a viewer to get lost in information.
Text isn't the only way to convey information. Infographics, videos, and photos illustrate your products and processes. They don't overwhelm the consumer the way massive text blocks do. Media is valuable for your HVAC website – it enhances readability. It better communicates to those with different learning styles.
Video content is especially valuable. Product videos influence purchase decisions in 90% of Internet users. While product information shouldn't be a primary focus of your website, videos offer a different angle. Show new equipment installations, how a finished installation looks, show consumers how to operate the equipment. These are visuals which may not be present on all manufacturer websites. Use video to fill those product information gaps creatively.
Build a better HVAC website when you understand what info consumers look for online. Review your current website and put content changes into play that will position your heating and cooling business as a trustworthy contractor who can work with the brands consumers choose.
In addition to lead generation and providing many other valuable business services, the HVAC.com team helps heating and air conditioning contractors build HVAC websites which serve as the ultimate online asset for their companies. Let us turn your existing website into one that catches the eye and completes viewer conversions.
If you found this article helpful, we invite you to visit commandcenter.hvac.com. The team at HVAC.com developed an online software called The HVAC.com Command Center specifically for home services professionals to help you get more leads and close more jobs, predictably and profitably. Sign up for free today to get access to tools and services that will help you grow your business!