Capture Stellar HVAC Jobsite Photos To Benefit Your Business
Posted on: September 27, 2016 | by: Will Housh HVAC.com November 2, 2018
Have you ever remembered a job and thought, "I wish I had a picture of that install"? We tend to wrap up a job and say good-bye to the homeowner – the end. Innovative system design and quality workmanship stay behind in a basement or behind a utility closet door. Their benefit ends with the comfort of that homeowner.
Photos of your heating and cooling company's prior work can be a powerful tool. HVAC jobsite photos aid in training your staff. They help customers visualize finished comfort systems. Quality photos of your company's past work demonstrate your commitment to excellence. They illustrate the customer experience and influence purchase decisions.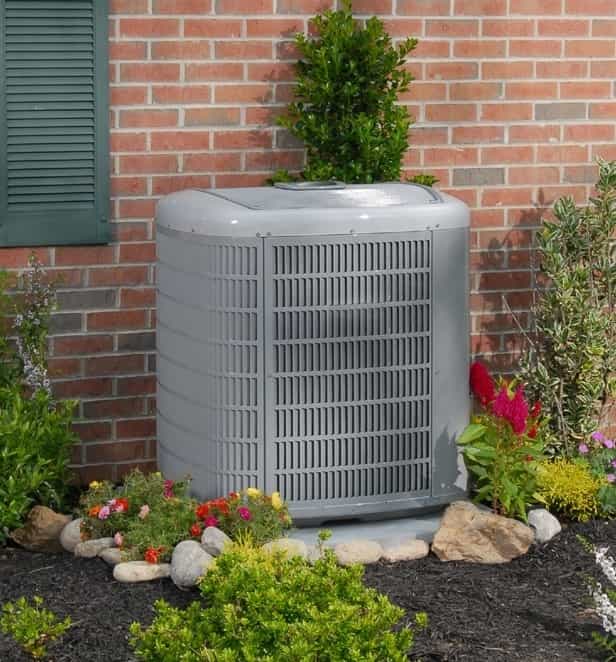 Why take HVAC jobsite photos?
Photos of past work show the quality your business offers. They illustrate the service you provide, plus the products sold. Jobsite photos educate customers on those services. Pictures allow them to visualize what they'll receive as an end product.
Jobsite photos for marketing
78 percent of consumers report that business social media posts influenced their purchase decision. Photos generate attention for your services via social media. In fact, photos are 93 percent of the most engaging posts on Facebook.
Visuals of the end product help customers see what they will receive. Pictures show the quality workmanship your business offers alongside products.
In addition to social media, the HVAC jobsite photos you take add value in many marketing channels your business uses.
Add jobsite photos to your heating and cooling blog's articles. Articles with related photos receive 94 percent more total views versus no photos.
Add heating and air conditioning company photos to emails. The majority of email users (65 percent) prefer image-heavy messages versus text-heavy.
Add images of heating and cooling work to your company website. Research shows people better recall text paired with relevant images. Enhancing website content with pictures makes your business memorable.
Jobsite photos for training
Jobsite photos help contractors create better trainings for their teams. Not everyone can be on the jobsite to view tricky installs first-hand. Take detailed photos through all project phases. At a team meeting, discuss correct protocols, techniques, or other points and illustrate them with your pictures.
Remember, everyone on your team has different learning styles. Photos appeal to visual learners, helping them understand and retain information.
Which HVAC jobsite photos should you take?
Before & After: Capture images of the jobsite before starting and after work is complete. These photos capture a challenge and the solution your business supplied.
HVAC & Interior Design: Heating and cooling system elements are stylish and are increasingly worked into the design of a space. Photograph installs of exposed ductwork and sleek mini-split components. Include decorative vent grilles and products that pair function with interior style.
Action Shots: Photograph your technicians as they work. Photos of your staff helps your customers match faces with names. Such pictures help them become familiar with your team.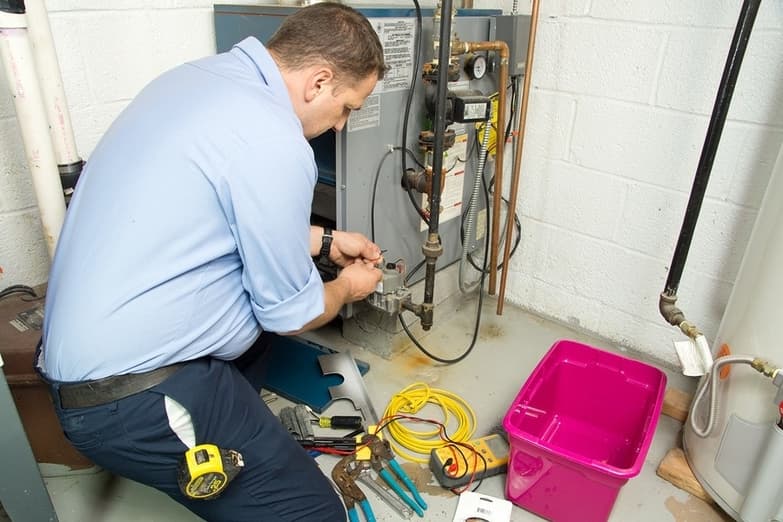 Maximize the quality of your HVAC jobsite photos
Taking a picture and posting it online isn't the end. You're putting in the effort to take jobsite pictures. Maximize their worth to your business and your customers.
Learn to take better quality photos
Improving your photo-taking skills will boost the quality of your visual content. No need to undergo extensive photography training – check out a few YouTube videos on photography basics. Learn lighting and composition. Get familiar with the features of your camera, or even your smartphone camera. This knowledge will help you select the best settings for each situation.
Smartphone cameras allow you to capture quality images without using a camera. The tips below will help you take great smartphone photos:
Crop vs. Zoom. Never zoom in to take smartphone photos. It degrades image quality. Instead, crop your photos to preserve image quality.
No Flash. The flash on a smartphone is an LED lightbulb, which can give poor lighting for a photo. Keep the flash off and work in natural light if possible.
Get Close. To take detailed photos of your work, get close with your smartphone. Close-ups give you control over lighting, and are perfect for social media sharing.
The quality of the photos you use reflects on the professionalism of your company. Think about your own consumer habits – what assumptions would you make about a business that posts bad photos on social media? You might think that business's photo quality reflects the quality of their work or products. That's what consumers will assume about your business if your photos are blurry, poorly composed, and badly lit.
Your images should convey that your work is superior. Show quality through your HVAC jobsite photos. You'll attract customers seeking quality and who are ready to pay for it.
Describe your HVAC jobsite photos
Pair every photo you post with a description. In the HVAC world, many customers won't be able to identify the same elements which a professional sees in a photo. For example, you see a clean install using industry best practices. Your customer sees a furnace. Descriptions are a valuable addition to a photo, providing needed education.
For photos meant for customers, don't write a book about the picture – a sentence or two is fine. Give a brief description of the job and equipment, noting specific challenges tackled or techniques used. For photos used in team trainings or internal use, your descriptions can be more detailed, depending on how you'll use the material.
If you found this article helpful, we invite you to visit commandcenter.hvac.com. The team at HVAC.com developed an online software called The HVAC.com Command Center specifically for home services professionals to help you get more leads and close more jobs, predictably and profitably. Sign up for free today to get access to tools and services that will help you grow your business!