Choosing an Installer for Your New HVAC System
Posted on: June 26, 2018 | by: Will Housh HVAC.com June 26, 2018
Purchasing a new heating and cooling system is a big investment – protect it by choosing a quality installer to put your new system in service. Quality HVAC installation is critical to performance, efficiency, service life, and more. Without it, your new heating and cooling system won't operate as you expect, which could cost you more in the long run.
Learn what to look for in an HVAC installer and where to look for a quality HVAC company when it's time to buy new heating and cooling equipment for your home.
Choosing a Quality HVAC Installer
Protect your investment in a new heating or cooling system by choosing a quality HVAC installer to install your new unit. Here are a few factors you should consider when selecting a contractor for the job.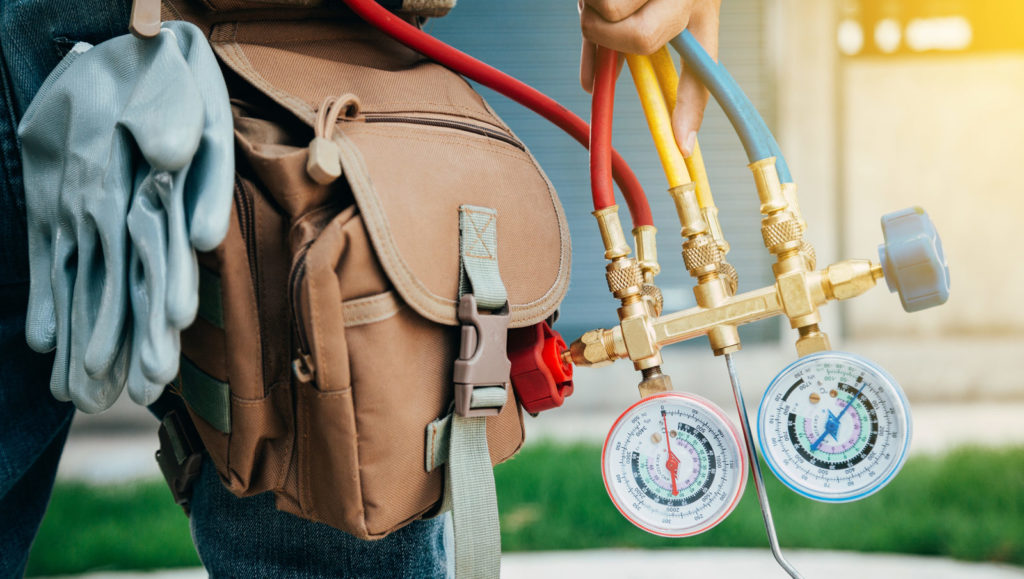 NATE-Certified HVAC Installers
North American Technician Excellence (NATE) is an independent certifying organization serving the HVAC industry. Technicians prove their knowledge and capabilities in various industry areas, such as installation, through obtaining certification through rigorous testing. NATE certifications are maintained through continuing education.
NATE-certified HVAC installers have the skills and know-how needed to perform effective heating and cooling installations. They utilize industry best practices and follow manufacturer specifications to guarantee your new system will operate at the efficiency ratings stated.
Factory-Trained Installers
Major HVAC brands such as Carrier, Trane, Lennox, Rheem, and others want to ensure their systems are installed correctly to offer the comfort and performance consumers expect from their equipment. Many HVAC brands offer factory training programs for heating and cooling contractors. These programs provide the knowledge needed to install, repair, and maintain a brand's HVAC equipment according to manufacturer specifications for optimal performance.
When you have decided on the brand of HVAC system you wish to purchase, look for an HVAC installer who is factory-trained by the brand. These contractors have undergone specific training for that make of equipment, and are knowledgeable regarding the ins and outs of the brand. Choosing a factory-trained HVAC installer helps to ensure your installation is performed properly, and that you'll receive the performance and efficiency expected from your new heating or cooling system.
References
Before hiring an HVAC installer, always check their references. Ask the contractor you are considering to provide references for previous installation customers. Get in contact – ask them about their experiences, how their system is performing, and if they've had any issues.
Don't only take the advice of contractor-provided references – seek out other opinions, too. Ask family and friends who have used the company their opinions. Check Yelp, HVAC.com, and other online review sites for previous customer experiences.
Find an HVAC Installer on HVAC.com
HVAC.com's HVAC Contractor Directory helps you find local heating and cooling professionals to install your new HVAC system. Our Contractor Directory shows you contact information, services, and other details you need to know to help you decide which company is right for your project. Enter your ZIP code to see a comprehensive list of all the HVAC companies near you.