Common Heating and Air Conditioning Questions from Homeowners
Posted on: June 16, 2017 | by: Will Housh HVAC.com June 28, 2019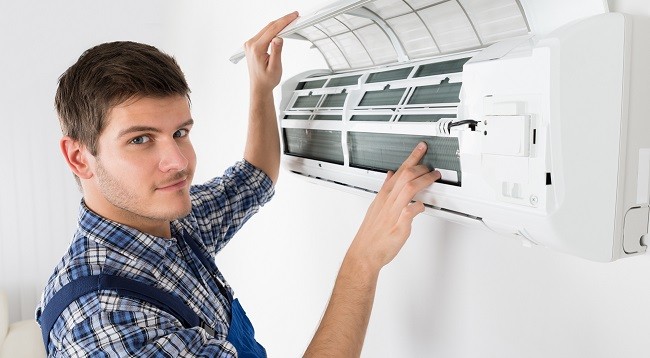 Heating and cooling systems are an important aspect of every home – they affect your comfort and energy consumption significantly! Homeowners have many heating and air conditioning questions as they get to know their homes' systems, troubleshoot them, and work to conserve energy.
The HVAC.com Resource Center holds the answers to many common heating and air conditioning questions. We have worked tirelessly to compile a thorough resource for you, providing easy to understand answers regarding your home's heating and air conditioning systems, as well as indoor air quality equipment and other system components.
Below, find the answers to some of the most common heating and cooling questions we hear from homeowners just like you.
How Can I Save on Energy Costs?
There are several ways to save on your energy costs. Here are some suggestions:
1.) Upgrade to a high efficiency system
2.) Adjust the temperature when you will be gone for more than a couple of hours
3.) Use ceiling fans to move the air around
4.) Change your furnace filters
5.) Have annual maintenance performed on your system to ensure efficient performance
6.) Install a programmable thermostat
Does a Bigger Heating or Cooling System Offer Better Performance?
o! It is important that you buy a system specific to your home's square footage. An air conditioner/furnace that is too large will cool/heat your home faster than an adequate sized one, however it will operate under "short cycles" causing the system to start and stop more often, increasing your electricity costs exponentially. A system that is too small, will run continuously; overexerting itself to reach the desired temperature, which will also have an adverse effect on your electricity bill.  In the long run, short cycling or running continuously can also shorten the life of your system.
Is It Best to Repair My Heating or Cooling System, or Replace It?
It is advised to replace your system if your unit is 7 years old (or older) AND requires frequent repairs. It is also recommended to replace it if the system stops working altogether – fails to heat or cool areas of your home. Another situation in which it will save you money to replace it is if the system runs excessively or constantly turns on and off (running on short cycles). All of these options will result in high electricity or contractor bills which leads to the conclusion that it would be a more economical choice in the long run to replace your current system.
Does My Air Conditioning System Need a Filter?
You can run the AC system without a filter, but you definitely SHOULD NOT! The air filter in the AC/heating system keeps the inside of your air handler or furnace clean, keeps debris off the blower motor and evaporator coil, and helps ensure that your AC system runs efficiently while minimizing the likelihood of a breakdown. Dirt is the #1 cause of breakdowns with AC and heating systems, so make sure to keep a clean filter in your AC system at all times.
How Often Do Air Filters Need to Be Changed?
Every air filter and every air conditioning system are different so it depends on a variety of factors.
On average, 1″ disposable filters should be changed every 1 – 3 months.
If you have a thick, high-efficiency furnace filter, it could last anywhere from 6 months to a year!
Refer to the manufacturer's recommendations when it comes to filter replacement schedule. The timing of furnace filter replacement depends on the type and efficiency of your filter, whether you have pets or smokers in the home, any allergy or asthma conditions within your family, and other factors as well. To be safe, set a reminder to check your filter at least once a month and don't wait any longer than the manufacturer's recommended schedule to replace your air filter.
How Long Do HVAC Systems Last?
HVAC equipments' life expectancy is critically dependent on the preventative maintenance and service you perform on your system. It is important you have a qualified technician perform a bi-yearly inspection to ensure proper proformance. Under the assumption that you have kept up with routine maintenance, it is suggested that a system will last anywhere from 15-25 years. For more specific information, check below.
Find a Qualified Technician to Answer Your Heating and Air Conditioning Questions
A local HVAC contractor is another great resource for homeowners to obtain answers to their heating and air conditioning questions, especially when it is something specific to their home's systems.
Find a trusted, skilled HVAC contractor today through HVAC.com's Contractor Directory.