How to Find Local HVAC Jobs through Social Media
Posted on: January 12, 2017 | by: Will Housh HVAC.com November 2, 2018
78% of Americans have a social media profile. The majority of users access social media networks daily. 12 million users access them multiple times each day.
Social media users are community members, homeowners, and potential customers. Over a third of homeowners start home improvement projects online. They use social media and other sites for inspiration and contractors.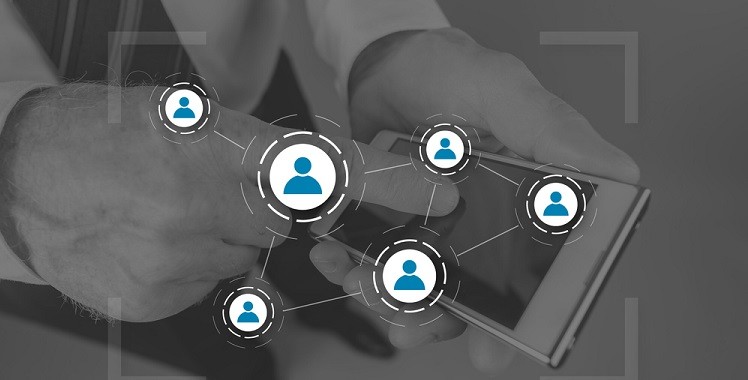 There is such a large base of potential customers on social media. Your HVAC business loses sales if you're not using social media to find new local jobs. HVAC social media use and HVAC social media advertising must be key marketing strategy elements. Social media allows you to not only advertise, but to seek out and connect with those in need of HVAC services.
Finding local HVAC jobs through social media involves two strategies.
Establish your business on the social media channels your customers use. Give them a way to find you.
Search for new business in the right places.
Establish Your HVAC Business
Set your business up on the channels your target clientele use. A complete Facebook profile is a must. 81% of Americans consider Facebook as the top influencer of their purchase decisions. On Twitter, users seek advice for home services. LinkedIn connects business users, benefitting B2B sales, such as commercial HVAC services. For home services, Houzz is a growing network of 25 million users, largely homeowners.
HVAC social media profiles serve as a home base for your business. Complete profiles are a must. Your profile should feature consistent branding and complete information. Our blog gives guidance on defining your HVAC social media strategy. With our monthly Power Membership, our social media experts will optimize your company's social profiles and HVAC social media advertising.
Consumers largely use social media to communicate with companies. Commit to monitoring your social media channels for comments and critiques. This HVAC.com blog will help you craft responses to positive and negative feedback online.
Seek Out New Business
Actively seek new local business through these HVAC social media advertising strategies.
Facebook HVAC social media advertising
Facebook advertising is an affordable, effective way to expose new local consumers to your business. Through the platform's targeted advertising options, you can select specific demographics which your ad will display to.
Target the cities and towns your business serves.
Target the age and gender demographics of homeowners in your area.
Target interests such as home improvement, HVAC, and energy efficiency.
You can also target your existing customer base through HVAC social media advertising on Facebook. This is a useful strategy to boost seasonal maintenance and replacement sales.
Facebook provides advertisers with audience insights. Learn more about your target audience to hone your advertising strategy ongoing.
Make local connections
In the past, we've discussed using HVAC social media to connect with local homeowners. The areas your business serves likely has one or several social media groups for local homeowners – join them! Monitor these groups for homeowners asking for contractor recommendations. Make a post introducing your business to the group. Connect as a member of the local business community. When homeowners ask comfort or HVAC questions, lend your expert advice.
Social media networking will position your business in front of new potential customers. Facebook search your city and surrounding towns for:
Resident groups
Neighborhood groups
Business owner groups
Interest groups, such as home improvement in your area
Create useful social media content
Use your HVAC social media profiles to publish and share information useful to your target customers. Think about the questions you receive from customers and those you see asked by others on social media. Answer these questions in social posts, create infographics, or write a blog addressing the questions and share through social media. Sharing information and establishing your company as a resource will keep your business top of mind when consumers need services you provide.
Consumers learn and absorb information in a variety of ways. Posting a range of content to keep social profiles fresh, and gain the ability to connect with all consumers in your base. A profile with text update after text update will not resonate. Use photos, infographics, links to your website and other useful sites, and contact forms to display a strong mix of content.
Stay engaged on social media
As a business owner, you're busy! If you don't have time to keep up with social media and HVAC social media advertising daily, use automation software to simplify your social media activity. HVAC.com offers a new social media tool for contractors which can automate your social posts, included with the Power Plan.
Using this social media automation program, you can keep your social profiles populated with new information to maintain and elevate engagement with social media users. The content your company shares through social media offers value and works to capture new customers.
Social media's ever-growing place in our lives makes it a key route for HVAC contractors to find new local business. With these strategies, your business will access new groups of potential customers, engage them through HVAC social media advertising and information sharing, and convert social media users to customers.
If you found this article helpful, we invite you to visit commandcenter.hvac.com. The team at HVAC.com developed an online software called The HVAC.com Command Center specifically for home services professionals to help you get more leads and close more jobs, predictably and profitably. Sign up for free today to get access to tools and services that will help you grow your business!