How to Choose an HVAC Contractor
Updated on | by: Ali Dunlap HVAC.com
As with any professional trade, HVAC companies differ in their level of expertise and quality. By thoroughly researching HVAC companies, you can save money and stress. Since multiple options for air conditioning service abound, how should you choose an HVAC company? Read on for five key considerations for selecting an HVAC company.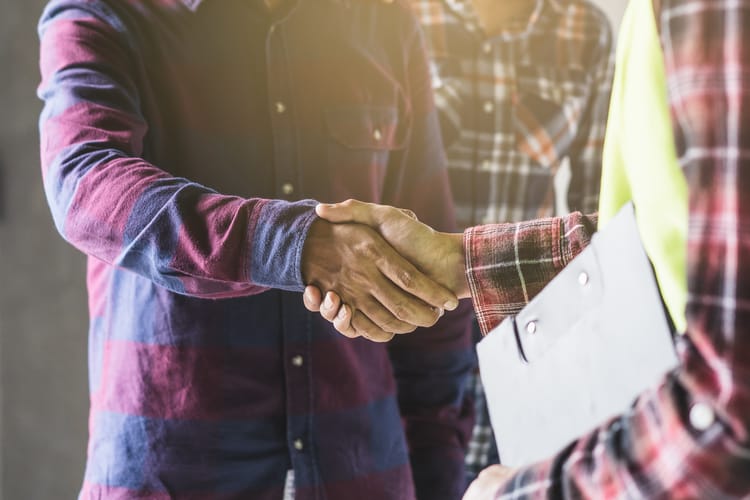 What to Look for In An HVAC Company
Check their references and referrals
Ask the contractor for some local customers you can call. When you speak with these references, ask if the HVAC company completed their work on budget and on time. Find out if they have had to contact the company for support and how their customer service experience has been. However, keep in mind that with this approach, companies are unlikely to give you references that will say negative things. You can also use Google, Facebook, Yelp, and other review sites to browse reviews of the company and its products and services. The Better Business Bureau is another good information source. 
Estimates matter
When it comes to contractors, don't rely on verbal agreements, which can be misunderstood or forgotten.  It is critical to your budget and your overall experience to require a written and itemized estimate from all potential HVAC companies. These estimates should not only include costs but measurements and other specifications that are important to the work being done, especially if you are getting a new system. Did they include ductwork? Insulation? You may not need these items, but getting detailed estimates helps you note all the important considerations. 
Service contracts
Before a new HVAC unit is installed, always ask your contractor for copies of their service and maintenance agreements. As part of your selection process, note which contractor offers the best equipment and labor warranty as well as what types of maintenance and service they perform and for how long.
Professional certifications
Licensing varies by state, but you should know what licenses your state requires for HVAC contractors. Ask your potential contractor if they hold any HVAC certifications and ask them to provide proof. They may be certified through organizations such as North American Technician Excellence, the Mechanical Service Contractors of America, or the EPA 608. They may possess other specific certifications in refrigerant and air balancing. Also, note that your contractor should maintain their own insurance. 
Name recognition
Consider whether you have heard of a particular HVAC company before. Whether through friends, billboards, commercials, internet ads, or other means of advertisement, you should have at least heard of or be able to find some history on an HVAC company you're considering. 
Frequently Asked Questions
How many HVAC companies are there in the U.S.?
The U.S. contains more than 112,000 HVAC companies. Use our HVAC contractor directory to find the best contractor for your home.

When should you switch HVAC companies?
There are many possible reasons to switch HVAC companies. If you are unhappy with the company's products and services, it's a good reason to switch. A reputable HVAC company will answer your questions with the understanding that an HVAC system is one of the most expensive purchases for your home. If an HVAC company doesn't answer your questions, is not dependable, and is not adequately handling your service needs, it is time to consider other HVAC companies.

How much do HVAC companies charge per hour?
Rates vary depending on your location and the day and time you need service. Almost all HVAC companies charge a flat service call fee. You can also expect to pay an hourly labor rate on top of the cost for parts. Most companies charge a higher labor rate for after-hours service calls. Ask potential companies what their service fee is and their hourly rate before committing. You can also research typical rates for your area.