HVAC Advertising Tip: How Much to Spend on Contractor Directories?
Posted on: April 4, 2017 | by: Will Housh HVAC.com November 2, 2018
There are countless contractor directories promoting HVAC businesses. They may boost your business's visibility and generate local leads for your business. Directory listings have a place in your HVAC advertising strategy.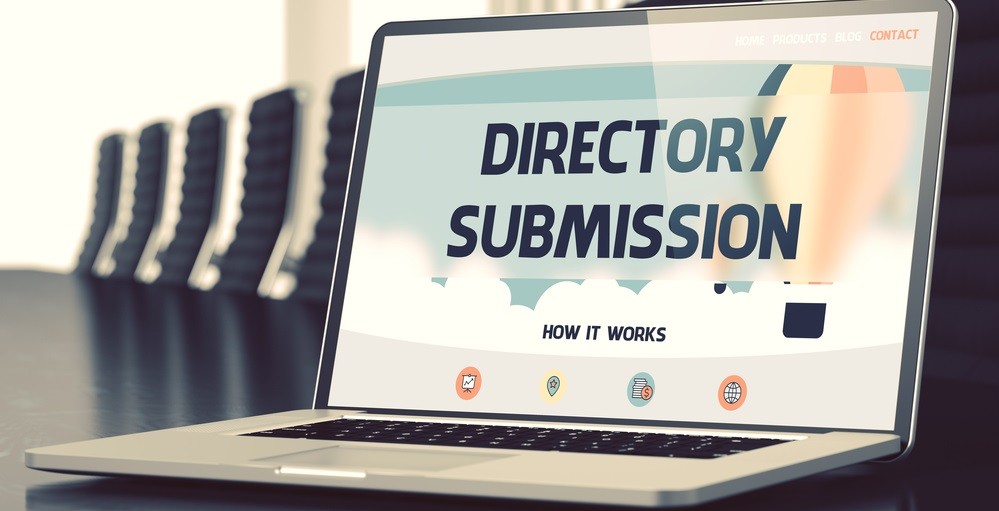 How do you know how much to spend on contractor directories? The answer isn't straightforward, and is different for every business. We'll discuss how to evaluate directories and decide which ones to pursue. Learn how to balance contractor directories with your overall HVAC advertising plan.
How Do Contractor Directories Fit in to Your HVAC Advertising Strategy?
Before you go any further, know that HVAC contractor directories are just one piece of the pie. Treat directory listings as just one element of your overall HVAC advertising strategy. They're like your website, direct mail, social media, and the other channels you use. Don't dive in, willy-nilly, dumping all your marketing dollars and time into joining contractor directories.
Remember, they are one element that increases the visibility of your business. Add one or a few directories into your HVAC advertising strategy. Evaluate the results, then move forward. HVAC.com operates a high-performing contractor directory and we'll be the first to tell you – directory listings shouldn't consume all your focus.
Contractor directories are not lead-generating assets that your business owns. Your website is. You don't have the same level of control over how it works, info displayed, etc. You're renting space there, so to speak. Your business doesn't have a say in site redesign, which listings display first, management, or its future.
You must maintain your listings after joining. You may need to invest more time down the road, adapting to changes so your listing performs well. Consider future investment as you determine which you'll pursue.
Evaluating Contractor Directories
We're not joking when we say there are countless directories out there. You've probably been asked to list your HVAC biz in a number of them already. So, how do you determine which are the best uses of your time and funds?
The vast majority of HVAC businesses cover a limited, local service area. Most importantly, any directory you join must allow users to perform targeted local searches. It's a waste to you if your business turns up with contractors across the country. If you're in Ohio, you don't want phone calls from homeowners in Arizona.
Before you sign up, build a listing, and certainly before investing, examine these elements of the directory.
How much relevant traffic does this directory get? Many directories covering HVAC companies are home and/or commercial services-based. They may have listings for related industries, such as electrical, roofing, landscaping, etc. Queries for those businesses don't mean much for you. Find out how much of the traffic is in the HVAC space to see the real numbers that affect your business.
How much competition will my business face? When you search the directory for your area and services, how many competitors does it turn up? The fewer results, the better visibility you'll gain by joining. Can paid options make your listing more visible or distinguished from others? You want to list in a directory which has the most potential for earning leads.
What is the directory's user experience like? Usability keeps viewers on the site and keeps them coming back. If a directory is hard to use, makes it hard to find information, people won't use it. Also, tying your business with a website with poor user experience reflects poorly on you. You don't want to give leads a bad first impression of your business before they even contact you. Look for directories which are well-designed and have easy-to-use search features. This makes key information easy to identify for users.
Where does the directory's traffic come from? Is the site frequented because PPC advertising positions them at the top of Google search results? Is their traffic coming from spammy pop-ups on other sites which annoy users and earn accidental clicks? Their traffic sources clue you in on the quality and quantity of traffic arriving. Also, it shows you the investment they've made toward making the directory work for your business.
Beware of Free Contractor Directories
If they're free of charge, you may think, "What's the harm in listing my business?" Just because you're not investing dollars into the listing doesn't mean you're not dedicating resources to it. If you list your business in every directory that crosses your path, you'll spend a lot of time on the project. For poor-performing directories, that time would be better spent on other projects.
The key to HVAC advertising in contractor directories is prioritizing the channels you want to use. We're not saying never list your business on a free directory. Depending on your evaluation, a free directory may not have the qualities you're looking for as far as an investment of your resources.
Every business owner has one – your "dream list." That list of all the things you'd like to do, like to have time to do. This list is the right place to store these opportunities. When you have no other high-priority projects to work on, circle back and create a listing or two. You're not depleting resources when they'd be better spent elsewhere, and it still benefits your HVAC advertising.
Paid HVAC Advertising through Contractor Directories
Once you've selected a directory or a few you feel are worthwhile for your business's advertising efforts, investigate their paid options. Generally, contractor directories may offer paid options such as:
Featured directory listings
Geo-targeted advertising
Enhanced listing options, such as adding video
Paid leads
Packaged deals, which include listings in other directories
Endorsements from the organization
Whatever you do, don't sign up for everything you see! Not all paid options are equal. Not all offer worthwhile benefits for your company. Evaluate the options offered, their purpose, their cost, and return on investment.
With smaller directories or those with little competition in your market, the listing alone is enough. With high-traffic, popular directories, you may need something extra to increase visibility and set your business apart from other listings.
Featured listings display your company in the top search results. Geo-targeted ads show your company to users in your area. These help you maximize the value of your listing.
If you're looking to receive leads, examine the quality of information gathered. Are they dedicated leads or sold to your competitors, too? What closing ratios does the directory achieve?
When purchasing a package that adds a business listing to a network of contractor directories, you then need to evaluate those directories, too. Use the criteria above to figure out if this is really a good deal for you. If the network includes irrelevant, non-local, and/or low-traffic directories, it's not a good investment.
Are Contractor Directories Worth It for HVAC Advertising?
There is value in listing your HVAC business on contractor directories, especially relevant and highly trafficked ones. Contractor directories should be an asset in your business's overall marketing strategy. But they shouldn't be the only one. Develop your contractor directory listings just as you would other marketing channels. Dedicate some time and resources to these listings, but don't put all your eggs in one basket.
Be cautious when investing in contractor directories – they are not all created equally. You don't need to buy "featured listings" and other promo space in every directory you're pitched. Investigate your options. Make a small investment in the channels which offer the most value and visibility. Evaluate the performance of your investment in the contractor directories you've chosen before putting more money into the channel for HVAC advertising.
When it comes to spend, there is no exact answer, other than not a significant portion of your HVAC advertising budget. Start small, see what works for you. You can always up your spend if the return on investment is positive, or if new opportunities arise. Contractor directories are more an investment in non-monetary resources, as creating listings takes time. Just remember, your time does have value – allocate it wisely.
If you found this article helpful, we invite you to visit commandcenter.hvac.com. The team at HVAC.com developed an online software called The HVAC.com Command Center specifically for home services professionals to help you get more leads and close more jobs, predictably and profitably. Sign up for free today to get access to tools and services that will help you grow your business!