HVAC.com April Featured Contractor: JAX Refrigeration
Posted on: April 30, 2019 | by: Will Housh HVAC.com April 30, 2019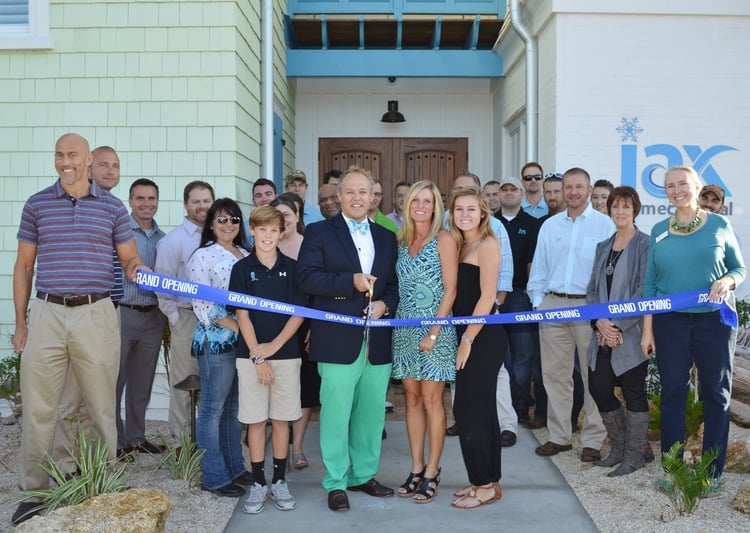 Those in the HVAC industry create comfort in more ways than simple heating and cooling – there are so many generous industry professionals who are dedicated to improving the communities around them, beyond the services their businesses provide. Each month, HVAC.com shines a light on these acts of service and generosity by sharing an HVAC contractor working for their community. This month, we'd like to share with you JAX Refrigeration of Jacksonville Beach, Florida.
About JAX Refrigeration
JAX Refrigeration is a commercial and industrial refrigeration contractor based out of Jacksonville Beach, Florida. Founded in 2010, the company holds various licenses to provide engineering, mechanical, and refrigeration services in more than 45 states, as well as foreign territories. The company serves their commercial and industrial clients with custom-designed engineering and maintenance solutions, with five unique departments dedicated to meeting their specific refrigeration, mechanical, thermal construction, and HVAC needs.
The JAXCares Foundation
JAX Refrigeration established the JAXCares Foundation in 2014, a 501c3 nonprofit which fundraises and distributes funds to a multitude of charitable organizations. The foundation serves educational and charitable organizations in their local community and beyond through events and fundraising.
Just in the past year, JAXCares has donated over $100,000 to the organizations they support. JAX Refrigeration employees have completed around 1,000 volunteer work hours in this time, and many employees serve in board of director positions for the charities supported by JAXCares.
JAX Refrigeration makes philanthropy an important component of their business model. The company works with their venders not only to raise funds for an organization, but to raise awareness of an organization's cause.
The JAXCares Foundation's mascot, Fridgie, can be found at many events across the Jacksonville community, supporting charitable endeavors. Just this month alone, Fridgie and the JAXCares Foundation have supported organizations including:
Dreams Come True of Jacksonville, Inc. at the KYDS Children Boutique & Jaffi's Annual Fashion Show
DePaul School of Northeast Florida, which is a multisensory school serving children with dyslexia and related learning differences
Vida de Louie Tequila Springing the Blues Festival in Jacksonville Beach
JAX Refrigeration & The JAXCares Foundation are dedicated to improving the lives of those in their local community and beyond through their efforts. This is a year-round and ongoing mission which aides more than 30 charitable, civic, and educational organizations. Their philanthropy and dedication is an asset to their community as well as the HVAC industry.
Find HVAC Help through HVAC.com
HVAC.com is your resource for all things heating, cooling, and indoor air quality. When you need help in your home, we urge you to connect with one of our Certified Contractors. Use our HVAC Contractor Directory to locate a heating and cooling company near you who will assist with all your indoor comfort needs.