HVAC.com Featured Contractor: Anchor Heating & Air Conditioning
Posted on: July 2, 2019 | by: Will Housh HVAC.com July 2, 2019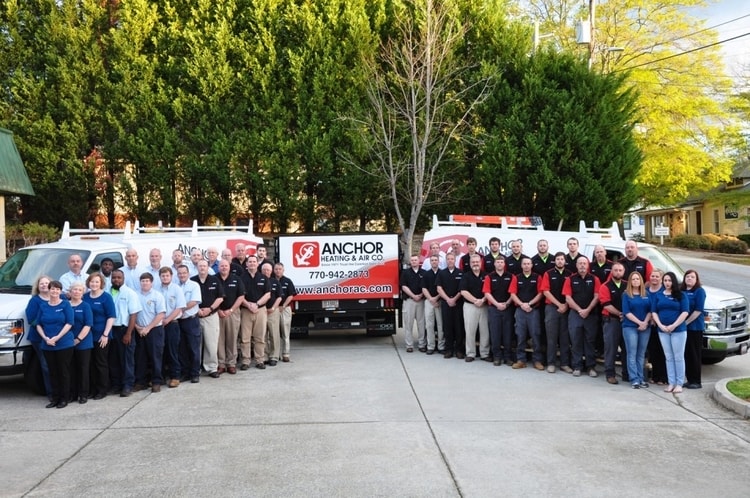 When you need heating and cooling help, you turn to your local HVAC contractor. But, did you know that many HVAC companies do so much more than that? Many HVAC companies have strong ties in their communities, and use their businesses as an agent of good for those they serve.
In our Featured Contractor blog series, we share with you stories of the good coming from our industry. This month, we are pleased to share Anchor Heating & Air Conditioning of Douglasville, GA and the ways this long-time family-run business gives back.
About Anchor Heating & Air Conditioning
Anchor Heating & Air Conditioning has been a fixture in the Douglasville, GA community for nearly 50 years. Throughout this time, they have been a family owned and operated HVAC company. What's more is that throughout their 50 years of service as a trusted, local heating and cooling company, the business has been dedicated to giving back to their community.
Community Involvement in Douglasville, GA
Community involvement is a foundation of Anchor Heating & Air Conditioning's business, both personally and professionally. Founder Jack Tysor served on the Douglas County School Board while operating the business for eight years, and also contributed his time to other local organizations, such as the Boys and Girls Club. Today, his son Barry Tysor operates Anchor Heating & Air Conditioning with a mission to honor the company's longstanding tradition of community involvement.
Anchor Heating & Air Conditioning offers so much more than heating and cooling help to residents of the Douglasville area. Some of their community involvement initiatives include:
Georgia Gravity Games car sponsor – The Gravity Games supports STEM education for students across the state.
School music programs – Anchor is a proud supporter of school music programs and has made donations to many in the area, with Eastside Elementary being their most recent beneficiary.
Local schools – In addition to music program funding, Anchor proudly supports local schools through partnership, contest sponsorship, and fundraising donations.
Covenant House Georgia – This local mission provides shelter, food, compassion, and other care to homeless youth in the community. Anchor assists Covenant House with free maintenance of HVAC equipment and other service and donations.
Find a Local HVAC Company on HVAC.com
HVAC.com connects homeowners throughout the country with local heating and air conditioning contractors for the home comfort help you need. Use our HVAC Contractor Directory to find a nearby HVAC company who is able to assist you with your heating, cooling, and indoor air quality needs.