HVAC.com's Guide to Hiring HVAC Contractors
Posted on: July 9, 2019 | by: Will Housh HVAC.com July 9, 2019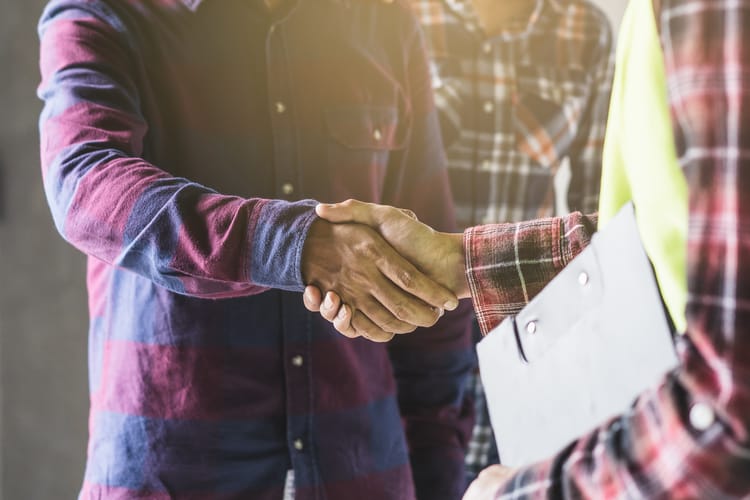 Heating and cooling contractors across the country help homeowners just like you get the specialized equipment they need, get their systems in shape, and help care for them over their many years of service. With a good HVAC contractor on your side, you have a trustworthy relationship that lasts you the many years you live in your home.
Finding great heating and cooling contractors isn't always an easy process, especially when you don't know what qualities to seek. This HVAC.com guide helps you navigate hiring HVAC contractors – where to look, what to look for, and what to expect.
Where to Find HVAC Contractors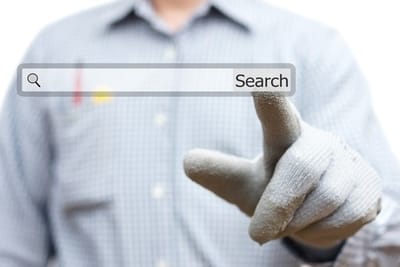 If you don't already have a relationship with a contractor, it's time to start a search. HVAC contractors run local businesses and serve specific areas – you need to look for a contractor in your area. Don't seek recommendations for heating and cooling contractors from out of town relatives or others in your personal network, unless they happen to have a relationship with someone local, such as if they used to live in your area.
The following resources are a great starting point for homeowners in search of reliable heating and cooling contractors:
Your network: Local friends, family members, and neighbors are one of the best resources in your search for local heating and cooling contractors. These are people you know and trust, and they want you to have a good experience – they don't want to lead you astray. Plus, thanks to your personal relationship, you are able to get the inside scoop on their experiences with specific HVAC contractors.
Business organizations: Your local Better Business Bureau or Chamber of Commerce are excellent resources to connect with local HVAC contractors. Learn more about the HVAC companies in your area and find the right fit for your needs.
What to Look for as You Evaluate Heating and Cooling Contractors
As you evaluate heating and cooling companies for your major HVAC projects, like new installations, there are certain qualities you want to see in the company you select. We recommend you look for the following:
Licensing: Many states require HVAC contractors to hold state-level licensing for the protection of homeowners. Also, some municipalities also require licensing to operate in the area. Ask contractors for their license numbers and verify they are active and up to date. Most states have a way for you to check a contractor's license online.
Insurance: Liability and workers' compensation insurance protects you when accidents happen as work is done in your home. Responsible contractors carry appropriate coverage to protect both you and their companies, as well as their employees. Always make sure your HVAC company is insured.
Certifications: NATE mentioned above is the largest independent certifying organization serving the HVAC industry. Contractors undergo thorough testing to earn both general and more specialized certifications covering a variety of industry equipment and services. Plus, ongoing education is a requirement to maintain certifications. Also, HVAC contractors are required to hold a certification through the Environment Protection Agency for the safe and proper handling of refrigerant to protect our environment – this is called a Section 608 Technician Certification.
Professionalism: An HVAC contractor's professionalism is a sign of how your experience with the company will go. A well-ran operation is often more attentive and able to handle your needs, rather than leave you waiting without notice. How do employees talk to you, from the ones who answer the phone to the ones who visit your home? Are they easily recognizable as HVAC contractors or are you left to question if they are a member of the company you've called?
Warranty: New HVAC equipment typically comes with a manufacturer's warranty that covers certain system components. Lots of heating and cooling companies also offer labor warranties to cover their part of the project in case issues arise with their work. Warranty may be called something else like a satisfaction guarantee – whatever the name, warranties are a sign that the contractor backs their work and will not leave you high and dry if issues arise.
What to Expect When You Work with HVAC Contractors
Once you've decided which heating and cooling contractor to hire, know what to expect from the process. Most jobs start with a phone call or online request for the work you need. An appointment will be scheduled for a representative to visit your home.
If you need an estimate for new system installation, a representative visits your home to evaluate your needs, discuss equipment options, and provide you with an estimate for the project. Once you accept, a deposit may be required, and a date will be scheduled for the project to be completed.
If you need repairs, HVAC contractors typically require a service fee for the visit, to cover system diagnosis. They will inspect your HVAC system to determine the problem, and give you a price for the repairs needed. Often times, repairs can be performed right away. If parts need to be ordered, a later date is arranged for project completion.
Find Heating and Cooling Contractors on HVAC.com
For more information on working with heating and cooling companies, check out our comprehensive guide on Working with HVAC Contractors.
HVAC.com's HVAC Contractor Directory is a resource designed to connect you with heating and cooling contractors in your area. Search by your ZIP code to see local HVAC contractors who are ready to help with your installation, repair, and maintenance needs. Looking for a quality recommendation? Look for our Certified Contractor seal next to our elite HVAC contractors' listings.
Recommended Articles
Understanding Your HVAC System: Heating, Air Conditioning & Ventilation
Find HVAC Installation Service Technicians by State
HVAC.com's Air Conditioning Inspection Checklist
Why Can't a Homeowner Buy a Fully Installed Air System Online?
Fall Furnace Maintenance – Find a Local Furnace Technician