HVAC SEO Basics for Contractors
Posted on: February 21, 2017 | by: Will HoushHVAC.com July 26, 2017
As an HVAC business owner, you wear many hats – from office manager to contractor, and everything in between! Perhaps you've dabbled in marketing your business. But there's no time or know-how to execute a complete marketing plan. Hey, most of us are the same way – we started out as contractors, not marketing pros!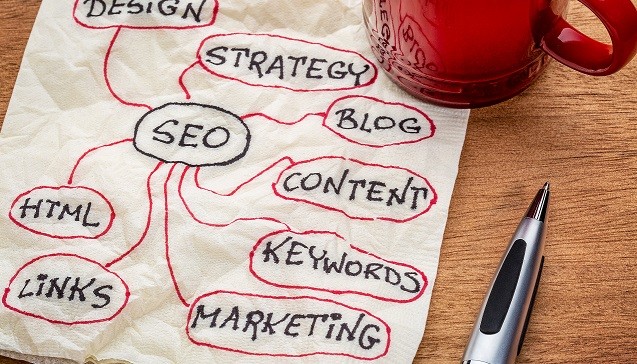 We're sure you hear a ton of marketing buzzwords – digital media, content strategy, website marketing. You're familiar with the basics, and know enough to get started. Or "enough to be dangerous," as some would say! You've heard of SEO, right? Search Engine Optimization – if there's one marketing task you absolutely should tackle, it's HVAC SEO.
So, where's a contractor to get started with HVAC SEO? The pros at HVAC.com have laid out a roadmap below to get you started.
What is SEO?
Search Engine Optimization (SEO) focuses on guiding online searches to your company's website, social media, or other online assets. Flipping through a phone book to look up a contractor is largely dead – today's consumer uses Google or another online search engine to find who they need, when they need it. They may type "AC repair in Cincinnati" to pinpoint air conditioning contractors in their city.
Google doesn't know your company fits the bill unless you tell it. That's where HVAC SEO comes into play. Your website and other media needs to be Optimized for Search Engines (see SEO?) so the search engine recognizes your business as relevant to the query. Optimization is what places your business in the search results – the level of optimization is what determines if your website is near the top or the bottom of that list.
HVAC SEO Keywords & Key Phrases
What do you think homeowners might Google to find a contractor? Air conditioning installation, furnace repair, balance humidity levels – these terms are the keywords or key phrases that HVAC SEO builds upon.
Before you optimize, you must know which keywords and phrases you want to optimize for. For an HVAC contractor, keywords will center around your products and services. For example, air conditioner and air conditioner installation, air conditioning repair, air conditioner maintenance.
Local HVAC SEO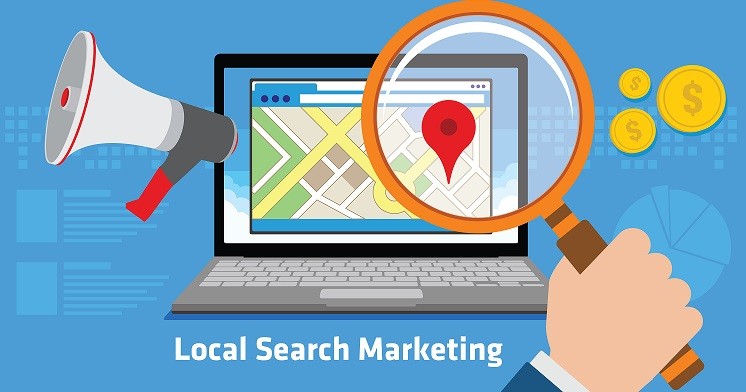 But, the average contractor needs to go further. You don't service the entire country, do you? Increasing traffic to your website or social media is a waste if the viewers are not local homeowners or business owners in your service area.
Time to add your locale to your keywords and phrases. Indianapolis furnace repair. Phoenix air conditioner installation. HVAC maintenance in Cincinnati.
Localizing your keywords will optimize your website and social media to reach the local customers who are the target audience. When someone searches for "HVAC equipment/service + your service area", the search engine will see that your website or social media meets the search criteria, and will display your business in the results.
Other HVAC SEO Factors
In addition to what your website says, search engines look for a few other factors before "recommending" your website to a searcher.
Your website performs well. Does it load quickly, are forms and links working properly?
Are you an authority? Does your website contain enough strong content or link to trusted sources, posing you as a credible business on the subject?
Your site offers great user experience. Is the site easy to navigate? Does the design make reading, finding information, etc. simple? Are other users leaving your site (known as bounce rate)?
To optimize your website, you need to address these aspects as well as the content.
HVAC SEO for Your Website & Social Media
Ok, got all that down? Time to put it to work!
On a website or social media profile, there are several layers where you need HVAC SEO. The content of your website or social media profile will be the starting point. HVAC SEO should also work into the information architecture, content management system, and infrastructure to be comprehensive. This is more advanced, which you may wish to hand over to an SEO pro, or tackle on your own later when you've built more knowledge in this area.
Start with Domains
Your website's domain names should contain keywords for great HVAC SEO. Say your website is CincinnatiHVAC.com, and you have a page on Air conditioning, Heating, and Indoor Air Quality. Follow this naming scheme for your page links:
CincinnatiHVAC.com/air-conditioning-in-cincinnati
CincinnatiHVAC.com/heating-in-cincinnati
CincinnatiHVAC.com/indoor-air-quality-in-cincinnati
Don't use the URLs your website generates for you when you create a new page, such as CincinnatiHVAC.com/page1 or CincinnatiHVAC.com/ksldhfga. That's not helpful to your mission. If your website's URLs look like this, start renaming them (remember to redirect links to the new URLs).
Address Your Existing Content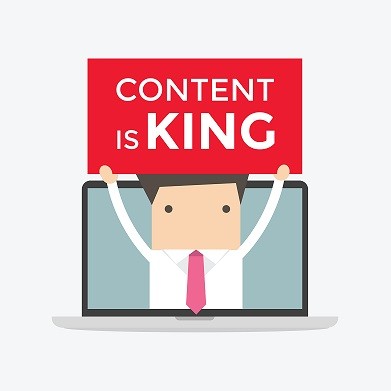 Next, review your existing web content and optimize it for the keywords and phrases you've chosen. Don't "stuff" keywords into your content to the point it reads unnaturally or obnoxiously. Do use 1-3 keywords per page, keeping at a density of 1% to 3% of the content. That means use the keyword 3-9 times on a page with 300 words.
Also, your web pages need to have enough content to display authority. Google, for example, looks for web pages to have at least 300 words. These recommendations sometimes change, and vary by search engine. All around, 300 words is a good minimum length for a web page.
Got videos and images on your website? Great! Time to insert keywords here, too! Boost your HVAC SEO by using descriptive keywords in the content's alternate text (the text that displays if the image/video doesn't).
Create New Pages and Content
Keeping the content on your website fresh is a great method for boosting HVAC SEO.
One way many contractors choose to do this – writing an HVAC blog. Posting new blogs on a regular basis adds more content to your site, supports your position as an authority on a subject, and creates new paths for searchers to find you. Write blogs based on keywords, add images that complement the topic, and add relevant links to other pages within your site.
Or, expand your sitemap by adding new pages. Using the CincinnatiHVAC.com example above, expand out your high-level pages.
From the page CincinnatiHVAC.com/heating-in-cincinnati

Add CincinnatiHVAC.com/heating-installation-in-cincinnati
Add CincinnatiHVAC.com/heating-repair-in-cincinnati
Add CincinnatiHVAC.com/heating-maintenance-in-cincinnati
Once you've completed this task, you could go on to flesh out those subpages. Add pages for types of heating systems and air conditioners, the equipment brands you sell and service, etc. These subpages add more content to the topic, improving authority and working in new, more specific keywords which attract more search traffic.
Turn to an HVAC SEO Pro
When you're stretched thin or just don't possess the right knowledge to feel comfortable optimizing on your own, call in the big guns. Hey, HVAC SEO pros aren't fixing their air conditioners themselves – they turn to a pro, too! Outsourcing your HVAC SEO can save you time, be more cost-effective, and ensure the job is right.
As part of our monthly membership plans, HVAC.com offers HVAC SEO services for contractor websites and social media. Our marketing professionals go beyond the basics to fully optimize your business's website, Facebook, Twitter, and other channels to maximize visibility. With the right keywords in the right locations, you'll see an increase in search traffic to your website and social media channels. Increased website traffic = more leads and more sales.
There are other services out there which help contractors boost SEO. SEO agencies and independent contractors may be the right choice for your business. Whichever route you choose, doing it yourself or hiring a pro, make HVAC SEO a priority in your company's marketing plan.
If there's one thing you should be doing to better your business, it's SEO. Get started with the basics, gauge your comfort level, and plan to progress or bring in help. HVAC SEO will be a tremendous value to your business. If you ignore it, you're literally letting your competition cut in front of you in the search line. Don't lose out on valuable contact with new customers.
If you found this article helpful, we invite you to visit ProCommandCenter.com. The team at HVAC.com developed an online software called Pro Command Center specifically for home services professionals to help you get more leads and close more jobs, predictably and profitably. Sign up for free today to get access to tools and services that will help you grow your business!