HVAC Websites Offering E-Commerce Option to Consumers
Posted on: May 30, 2019 | by: Will Housh HVAC.com May 31, 2019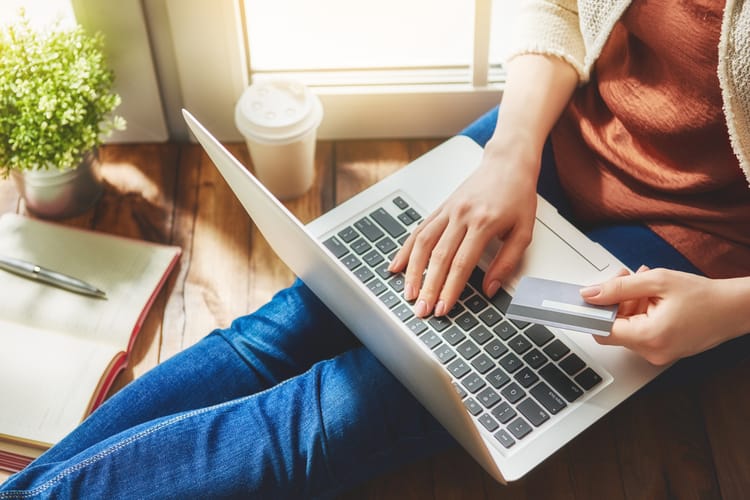 You need a new air conditioner, what do you do? The way the sales process has gone for years in the HVAC industry has been the same.
You call your heating and cooling contractor
You wait for them to come out to your home, maybe even taking time off work for the appointment
The contractor gives you an estimate
You make a purchase decision
You wait some more while the equipment is ordered
Then you wait some more for installation to be scheduled
Your new system is installed by the contractor
Man, that's a lot of steps! For so long, both homeowners and HVAC contractors have simply accepted that it is just the way things go, that's the sales process in residential heating and cooling. Nowhere in this process are e-commerce websites for HVAC.
E-Commerce Changes the Consumer Buying Process
Honestly, it's the way it's been with may products and services used in the home over the years – call all over town or drive to the store, order an item from a shop, wait for delivery, etc.
When e-commerce took off years back, it revolutionized the way consumers purchased products. The buying process was cut down by several steps, and the wait time significantly shortened. Think about all those Amazon boxes in your garage – so many people now skip the store, shop at their convenience, and have items quickly delivered.
While it's revolutionized how we buy products, what about services? Though it has been a bit slower to catch on, you are now able to purchase all sorts of services on the web – installation for that new TV you ordered, cleaning services, and more!
The Old HVAC Website Buying Process
HVAC sales combine products (heating and cooling equipment) with service (installation, repair, and maintenance of those products). Since heating and cooling first made its way into homes, we've resigned to make our purchases in the same old way, even while commerce evolved around us!
While some HVAC websites sell total systems to consumers online, they only hit the equipment element – service is absent. While you can buy an air conditioner from an HVAC website, should you? Doing so has created even more problems for homeowners, as they have trouble finding a contractor who'll even touch that system because the contractor doesn't know its quality, cannot stand behind the warranty, and does not want to be a "labor-only" business.
A new air conditioner you bought online doesn't do you any good without installation.  Some very savvy contractors have realized this, while also realizing our industry's "old way of doing things" just isn't always appropriate in modern times.
E-Commerce Meets HVAC Websites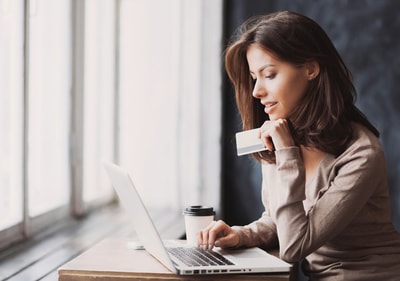 A new trend has emerged amongst HVAC contractors – e-commerce for HVAC websites! E-commerce has revolutionized the HVAC buying process, giving homeowners the ability to purchase fully-installed systems online – yes, products and services! Buy equipment online from your trusted HVAC contractor, and purchase installation services from that same contractor all in one convenient online transaction.
Why is this good for you as a homeowner? You get a better experience. You're not buying HVAC equipment blind – your contractor comes to verify the details to ensure your purchase is correct. You don't have to take time off work to meet with a sales rep before you even decide what to buy – shop in the comfort of your home, anytime you like, with no pressure.
Not only are e-commerce websites for HVAC beneficial for the buyer, but for the contractor as well! Contractors who offer e-commerce websites are in touch with their audience's needs, and deliver a convenient shopping experience that earns points with homeowners in their local market, which differentiates their company from the competition. With pricing transparency, there are no unknowns. With a simplified buying process, commission and employment costs are reduced, opening up further opportunity to pass savings on to homeowners.
See E-Commerce HVAC Websites in Action
Contractor Commerce is one such program that helps HVAC contractors harness the power of e-commerce for their business. Existing HVAC websites are transformed into e-commerce marketplaces that give you, the homeowner, the power to shop their products and services at anytime.
The result – an expanded business that offers you more options. The trouble? None! Contractor Commerce sets up in minutes, contractors set prices, and Contractor Commerce takes care of payment processing, shipping and tracking, confirmations to customers and more. This simple addition to an HVAC website opens the door to new business with nearly no extra work, maximizing benefits for the buyer.
See e-commerce websites for HVAC in action – these companies have taken their customers' needs into consideration and now offer e-commerce buying options for a full range of HVAC services. Does your preferred HVAC contractor offer online buying?
All Temp Co., Inc. of Harrisburg, North Carolina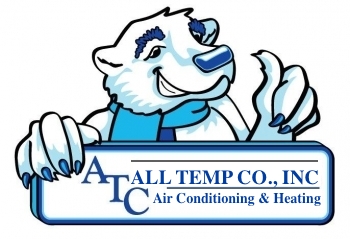 Through the company's e-commerce store, All Temp's local customers are able to purchase everything from replacement filters to fully installed heating and cooling systems. The HVAC shopping experience fits seamlessly into All Temp's website – that's because with Contractor Commerce, you stay on their site and aren't redirected to a third-party site for payment processing.
Savannah Air Factory of Savannah, Georgia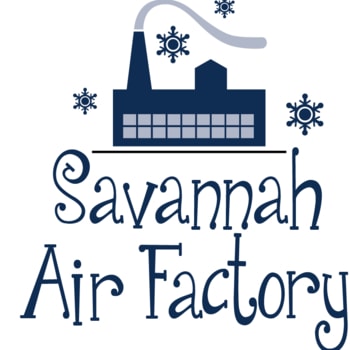 Through Savannah Air Factory's e-commerce HVAC website, their local customers are able to conveniently browse replacement products, services, and fully installed systems. Giving you the option to purchase essential recurring services such as maintenance plans online reduces the likelihood of forgetting to call the contractor when your HVAC system needs maintenance. This adds convenience and allows you to stay connected with your HVAC service provider at all times.  Plus, shopping for a new HVAC system from the comfort of your own home, without pressure from a salesperson, is a total game changer!
Does Your HVAC Company Use Contractor Commerce?
Don't miss out on the e-commerce trend that's sweeping through the HVAC industry – ask your preferred local HVAC contractor if they offer an e-commerce HVAC website that you are able to purchase from, anytime, anywhere! Contractor Commerce is simplifying the buying process, empowering the HVAC contractor to deliver the convenience and advantages homeowners desire. Ask your heating and cooling company to make the move to e-commerce for your benefit.