SEO for HVAC Websites – How to Capture Local Searches on Google
Posted on: March 21, 2017 | by: Will HoushHVAC.com July 26, 2017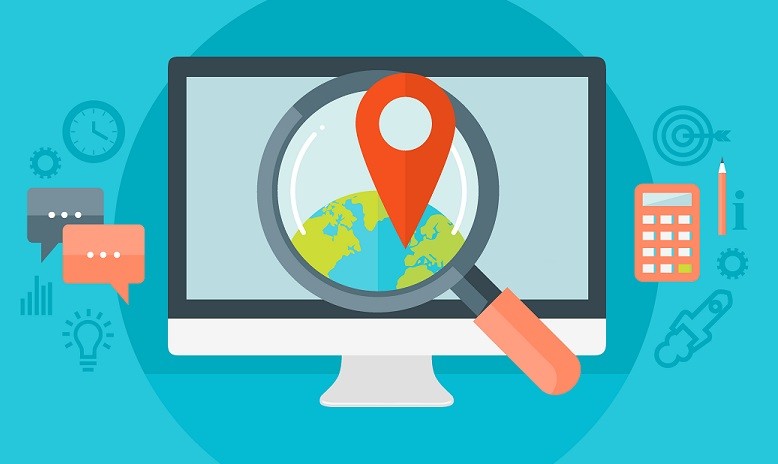 Search Engine Optimization (SEO) is extremely important for websites. Keywords and phrases in your website's content and infrastructure help search engines, like Google, match searchers with the relevant content on your site. Optimizing for HVAC-related terms like 'furnace installation' or 'air conditioner repair' are common… but does your business service the entire country?
No.
So, what you really should optimize for is local search! Incorporating local SEO for HVAC into your website will help your company appear among local searchers – your target market. 46 percent of all Google searches are for local businesses and services!
Optimize your SEO for local search
In this article, we'll build upon the SEO for HVAC contractors principles discussed previously on the blog. We suggest reviewing your HVAC website and addressing the areas mentioned below, re-optimizing for local searches. Doing so will help your business capture more local customers searching for HVAC services through Google.
Local SEO for HVAC keywords
SEO for HVAC webpages
For each page of your website, find the keyword or phrase you've optimized the page for. Add your locale to keywords to optimize for local search. Turn 'air conditioning installation' into 'air conditioning installation in Cincinnati' or 'Cincinnati air conditioning installation'. Not every keyword or phrase needs to have your local tag, but the density of the keyword or phrase should be 1 to 3 percent.
Location of local SEO for HVAC counts
The most important locations for local SEO on your website pages are the page titles and headers. While local keywords should be in the body of the content as well, the title tags and header tags carry more weight with search engines. For example, the organization of a page on air conditioning services may look like this:
Title/H1: Air Conditioning in Cincinnati
H2: Air Conditioning Installation in Cincinnati
H3: Carrier Air Conditioning Installation in Cincinnati
H3: Lennox Air Conditioning Installation in Cincinnati
H2: Air Conditioning Repair in Cincinnati
H3: Carrier Air Conditioning Repair in Cincinnati
H3: Lennox Air Conditioning Repair in Cincinnati
H2: Air Conditioning Maintenance in Cincinnati
Add local SEO for HVAC pages
Most HVAC contractors don't serve a single city – they serve several cities and towns in the same area. If you work in a large city, it's broken up by neighborhood or burrow, and these names are commonly used when referencing certain areas.
Optimize your website content for the major city you service. If there are two major cities nearby in your service area, use both if they are commonly used together to identify an area – this would look like "Air Conditioning in Dallas and Fort Worth, Texas".
Of course you can't cram every city, nearby town, and neighborhood into your page titles and headers. But, you still want to target these nearby areas to show home and business owners you serve them. The answer: local SEO for HVAC pages.
Identify the towns surrounding your major city served, or the neighborhoods making up your city. For each one on your list, create a separate page. On these pages, you'll specifically target that town/neighborhood while discussing your HVAC services. These pages would go under an "Areas We Serve" tab in your navigation, and would look something like this:
URL: www.yourbusinesswebsite.com/HVAC-in-Mason
Title/H1: HVAC in Mason, OH
H2: Air Conditioning in Mason, OH
H3: Air Conditioning Installation in Mason, OH
H3: Air Conditioning Repair in Mason, OH
H3: Air Conditioning Maintenance in Mason, OH
H2: Heating in Mason, OH
H3: Heating Installation in Mason, OH
H3: Heating Repair in Mason, OH
H3: Heating Maintenance in Mason, OH
H2: Indoor Air Quality Services in Mason, OH
These pages don't have to be a novel – 300 words minimum is enough to get the page indexed by Google. Use your local knowledge to enhance the content on the page, including local parks, landmarks, and other pertinent information that associates the content with the targeted town. Use the targeted town tied with your HVAC search terms on these pages. Local SEO for HVAC pages allows Google to associate your business with specific towns searched for, attracting searchers looking for companies serving their specific area.
Optimize with your business's key information
The top information sought by local searchers is key information on how to contact you and what you offer. Searchers look for your:
Phone number
What services you offer
The products you offer, including brand names
Your operating hours
This information tells consumers what products and services they can purchase from you, and how to get ahold of you. Optimize your website by making this info prominent and easy to find. Put your phone numbers and business hours in the headers of every page. Include call buttons, making it simple for a mobile searcher to contact you.
Use authorized manufacturer or dealer-provided logos to show consumers the brands you sell. Size them equally, in an organized presentation. Clean design is not only clean, but it's easy to follow and identify key information. Make sure your services are easy to find, featuring a 'services' tab in your website's primary navigation.
If you found this article helpful, we invite you to visit ProCommandCenter.com. The team at HVAC.com developed an online software called Pro Command Center specifically for home services professionals to help you get more leads and close more jobs, predictably and profitably. Sign up for free today to get access to tools and services that will help you grow your business!