Use HVAC Postcards for Direct Mail Marketing Success
Posted on: March 2, 2017 | by: Will Housh HVAC.com November 2, 2018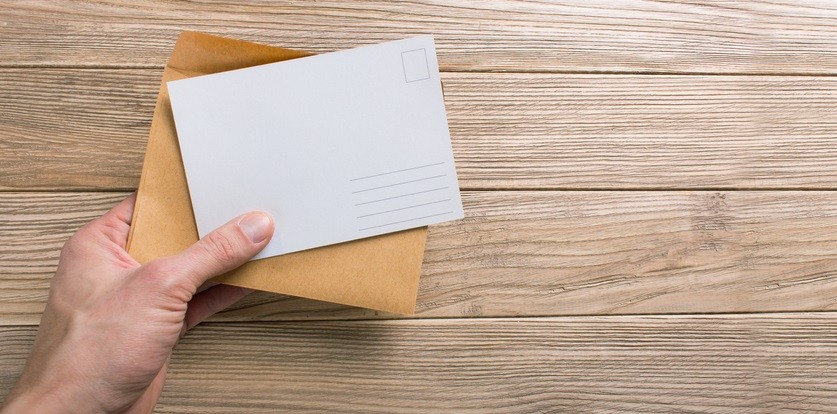 Direct mail marketing is thriving, despite rumors saying it's dead! A whopping 92 percent of shoppers prefer direct mail when it comes to their purchase decisions! Mailers get noticed and well-received, with a high response rate compared to other marketing efforts.
HVAC postcards are just what your contracting business needs to promote products and services. Reach out to new audiences. Communicate reminders to existing customers. Promote valuable savings.
Create a well-defined HVAC postcard campaign that generates results. Follow these steps for success!
Establish the Goal of the HVAC Postcard
You don't want to fire off HVAC postcards all willy-nilly. That's a waste of money. The first step of your postcard marketing campaign? Set goals. Decide upon the purpose of your efforts. Doing so will guide you in creating an HVAC postcard which has the elements needed to produce desired results.
What is the purpose of the postcard? Is the goal to sell product, or is it service-based?
What do you want this HVAC postcard to achieve? Set a goal for the response rate connected to this campaign. Define the number or $-volume of sales you'd like to achieve.
Define the Audience for Your HVAC Postcard
To increase your success rate, create a well-defined mailing list for your HVAC postcard. Considering the goals of your campaign, figure out who would need this product or service? Who can afford it?
Mailing to a broad list wastes funds, and decreases success rates. Narrow down your mailing list, identifying the ideal customer. Targeting a specific group with an appealing offer that suits their needs increases response, generates leads, ending in sales. Better your odds of success by getting specific.
Defining your HVAC postcard mailing list will be specific to your campaign's goals. The example scenario below gives you an idea of the demographics you might use.
HVAC Postcard Goal: Sell Air Conditioner Replacements
When targeting existing customers, review your database for installation customers who:
Are due for system replacement. Go back around 8 years, identifying customers with air conditioners approaching the last leg of their service life.
Have had several system repairs. Look at service history for the past few years. Are there customers who've needed repairs numerous times over that period? Frequent repairs can indicate the imminent death of an air conditioner – these customers are a great target.
Requested an air conditioning installation quote in the past year or two. These customers have expressed interest in your goal in the past, but didn't buy. They may be in the right position to buy now – reach out.
When targeting new customers, look for:
The age of the home. It can be hard to determine when the air conditioner was last replaced in an older home. With newer homes, more than likely, the last install was the year of the build. Target homes built 8-10 years ago.
Household income. This may be an important factor if you're pushing a specific system with your HVAC postcard. Targeting higher income households which meet your other criteria increases the likelihood that you're communicating with a customer who both needs and can afford your offer.
Design an Effective HVAC Postcard
HVAC contractors aren't graphic designers, but you can put together an effective, eye-catching HVAC postcard by following these principles:
Make your offer the centerpiece. With a glance, it should be easy for the recipient to identify your offer. Resist the urge to jumbo-size your logo – it shouldn't be the feature of this piece. Your headline should feature the offer. Images should complement it.
Specify your message. Your content should center around the goal you created for this campaign. If your goal is to sell new air conditioners, talk about that service and offer. This is not the place to discuss heating, IAQ, and other services, which can detract from your message.
Include a call to action. Tell the recipient what you want them to do. Simply including your business's phone number or website isn't enough. Calls to action are a critical element for all marketing material – HVAC postcards included.
Proofread your postcard. Spelling, grammar, and punctuation errors detract from the message you're sending. They reflect your business as careless and unprofessional. Read the content aloud, have your entire team review it, even hire a proofreader if you need to. Don't print and mail the postcard until it's checked thoroughly.
Executing Your HVAC Postcard Marketing Campaign
Once you've defined the strategy behind your HVAC postcard marketing campaign, it's time to execute. Direct mail HVAC postcards are easy to design and send through HVAC.com! Through our contractor portal:
Create a customized HVAC postcard, branded for your business.
Upload contacts to generate your mailing list.
We print and mail your HVAC postcards.
HVAC.com allows for smooth execution of HVAC postcard mailing campaigns. We do the time-consuming dirty work for you, taking tasks off your to-do list. Our array of services simplifies marketing for the contractor, giving your business the upper hand.
If you found this article helpful, we invite you to visit commandcenter.hvac.com. The team at HVAC.com developed an online software called The HVAC.com Command Center specifically for home services professionals to help you get more leads and close more jobs, predictably and profitably. Sign up for free today to get access to tools and services that will help you grow your business!