Eric Grubbs brings more than two decades of heating and cooling experience to the HVAC.com Content Review Board. The board is a collective of Subject Matter Experts (SME) who bring their HVAC knowledge into each piece of content on our website.
As a member of the board, Eric reviews content for factuality, clarity, and benefit to the reader. When he's not vetting our troubleshooting guides and homeowner checklists, Eric teaches HVAC courses for large corporations and colleges.
Quicks Facts
Member of the HVAC.com Content Review Board
More than 22 years of experience repairing, replacing, and teaching others about HVAC
6+ years of experience owning an HVAC business
Develops curriculum and course material for HVAC training
Serves in the US Air Force Reserves
Certified in OSHA Safety and Health Fundamentals
Holds HVAC Contractor's License [ROC 188698] in Arizona
Eric's experience in the HVAC industry was sparked by an opportunity in the US Air Force. After completing industry training while serving in the military, Eric was selected to lead the HVAC course and teach other up-and-coming technicians.
His leadership and vast knowledge in the field have led Eric all over the world. After working as an Instructional Designer for Trane, Eric served as an HVAC instructor in the Fortis College HVAC/R Program in Dothan, Alabama. He led the HVAC instructional effort for the US Air Force in Japan and owned his own HVAC business before returning to the classroom to teach others.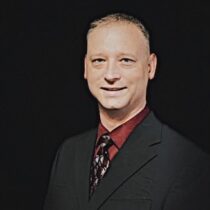 Reviewed Articles
If you need to fix your HVAC system, give our Lennox heat pump troubleshooting tips a try.

Fix your furnace yourself with our Lennox furnace troubleshooting suggestions.

Thermostat not working? Try our Lennox thermostat troubleshooting suggestions. You may be able to fix it yourself.