About Holden Shamburger
Holden Shamburger has a decade of residential and commercial HVAC experience. His home comfort expertise is used in the content published daily on HVAC.com. As a member of the HVAC.com Content Review Board, Holden translates his heating and cooling skills into simple, educational articles for homeowners.
Quick Facts
Began HVAC career through an apprenticeship
Holds Associate Degree in HVAC
Works as Service Manager for HVAC company in Austin, TX
Shapes training materials for new HVAC technicians
Specializes in mini-splits and VRV/VRF system optimization
Holden currently works as a Service Manager overseeing commercial and industrial HVAC projects in Austin, Texas. In addition to managing heating and cooling projects, Holden has used his skills to teach HVAC courses at a local community college. He also offers his expertise on the college's academic advisory board to shape the course material for future technicians.
When he's not lending his HVAC expertise to a classroom or homeowner, you'll find Holden caring for the animals on his homestead.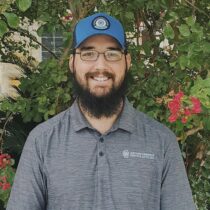 Reviewed Articles
What's the best temperature setting for winter? You might be surprised!

Electric furnaces help keep your family warm. Choose the best one for your home.

Find out why your furnace is leaking and how to repair it.