At HVAC.com, our writers create solutions that put you in control of your HVAC system. Our product reviews and recommendations are researched and backed by real buyers and industry experts, not dictated by our partners.
The line of Carrier gas furnaces offers homeowners several great options when it comes to home heating. With a range of efficiencies, there's a Carrier gas furnace to meet every budget without sacrificing the energy efficient heating you desire. When you purchase a new unit, you'll receive Carrier gas furnace manuals that provide the information you need to operate your furnace and keep it running properly over the years.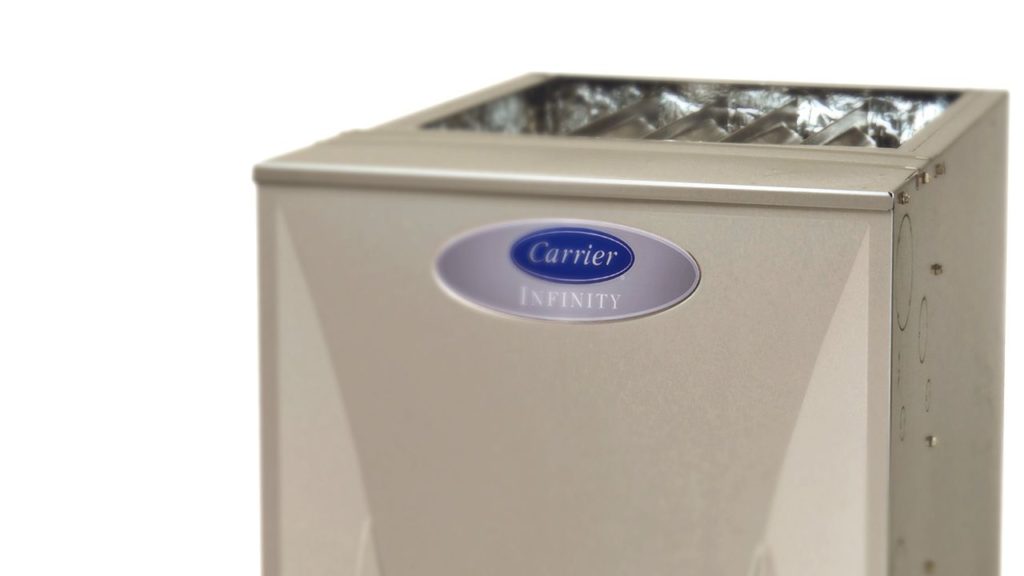 It is important that you save your Carrier gas furnace manuals for future reference. If you misplace your furnace manuals or if they are otherwise unavailable, HVAC.com has you covered! Find the Carrier gas furnace manuals you need online, as well as manuals for other leading HVAC equipment brands.
Carrier Gas Furnace Manuals: Specification Manuals
Carrier gas furnace specification manuals detail the system's specifications and features, as well as heating and cooling data, wiring diagrams, AHRI ratings, and compatible accessories for your furnace.
Carrier Gas Furnace Manuals: Installation Manuals
The installation manual for your Carrier gas furnace provide instruction regarding new system installation, and troubleshooting installation issues.
Carrier Gas Furnace Manuals: Owner's Manuals
The owner's manual for your Carrier gas furnace provides all the information you need to know about your heating system's features. The owner's manual will guide you through the use and care of your Carrier gas furnace.
Carrier Gas Furnace Manuals: Warranty
New Carrier gas furnaces include warranty protection, varying by the model. Learn what your warranty covers and how to register your warranty so you're protected should a breakdown occur.
Find Carrier Gas Furnace Manuals on HVAC.com
HVAC.com makes it easy for you to locate the resources you need to operate and care for your Carrier gas furnace as well as your other heating, cooling, and indoor air quality systems. Access Carrier gas furnace manuals as well as our collection of HVAC equipment manuals. Just select your equipment brand, type, and model to download the manuals you need for your HVAC equipment.