Boston MA
Between Boston's long, hard winters and muggy summers, it's no surprise that the city's residents need a top-notch HVAC system. When you need a repair or maintenance on your system, you want to know that a true professional has your back. With that in mind, we've laid out Boston's top HVAC contractors. Read through the list until you find one that's right for you.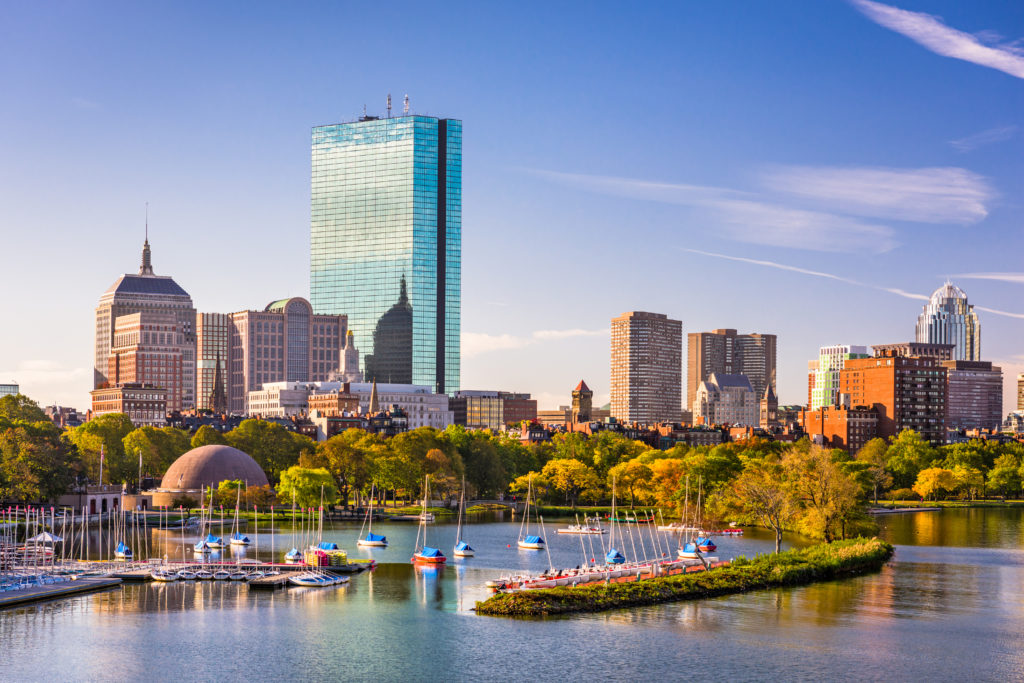 Boston HVAC contractors
Papalia Home Services
Since 1990, Papalia Home Services has been servicing Boston Metro West's heating, cooling, electrical and plumbing needs. Whether the job requires installation, maintenance or repairs, Papalia's licensed and insured technicians are dedicated to providing excellent customer service. In fact, their customer service is so good they've been a recipient of Angie's List award for Super Service three years in a row and they offer 24/7 emergency services for any problem that might arise.
BBB Rating: A+
4.6-Star Rating on Google 
Boston Standard Company
The cornerstones of business for Boston Standard Company are quality and integrity. By offering upfront pricing and 100% warranted work this company has created quite the stellar reputation for itself in the Greater Boston Area. Boston Standard Company has also been featured in the Boston Globe, the Boston Herald and on Fox 25 Boston. And their "Peace of Mind" plan offers 24/7 emergency services for all customers. 
BBB Rating: A+
4.5-Star Rating on Google
The Lynch Company
For over 25 years, technicians at the Lynch Company have made it their mission to provide knowledgeable and friendly service at competitive rates with a focus on total customer satisfaction. In addition to the standard HVAC installation, maintenance and repair, this company offers air filtration systems and whole home dehumidifiers.   
BBB Rating: A+
5-Star Rating on Google 
Accurate Heat-Air Services
Since 1989, Accurate Heat-Air Services has proudly served Franklin, Massachusetts, and the surrounding areas. The company offers diagnostic and repair services, as well as comprehensive maintenance plans to keep both your heating and cooling systems running at their highest efficiency. They focus their services on installation and maintenance of gas furnaces, air conditioning and heat pumps, clean-air systems, and ducted and ductless mini-splits.
BBB Rating: A+
4.7-Star Rating on Google  
Northeast Heating & Cooling
An owner-operated company, Northeast Heating & Cooling provides the full spectrum of HVAC services to the North Shore and Merrimack Valley. In addition, they have specialty divisions dedicated to installing ductless units and analyzing and improving indoor air quality. Their air conditioning installation services emphasize high-efficiency units that use digital thermostats and zoned cooling. Their heating services offer a variety of options including tankless water heaters and hot air systems, among others.
BBB Rating: A+
4.7-Star Rating on Google  
MAC HVAC
Though the family-owned MAC HVAC is newer in the industry, they've built a notable reputation for themselves by operating with honesty and integrity. As a testament to that, they offer a 10-year warranty on parts and labor for all of their installations. They offer heating and cooling installations, repairs and maintenance services as well as 24/7 emergency services.
BBB Rating: N/A
5-Star Rating on Google 
Chaves Heating & Air Conditioning
Chaves Heating & Air Conditioning has been serving the Boston Metro-West area since 19175. Their mission is to deliver outstanding customer service to both residential and commercial consumers on jobs ranging from air conditioners, heat pumps, boilers, furnaces, air ducts, humidifiers and dehumidifiers. They provide a one-year service warranty on all parts and labor that covers everything for an entire year after their initial services.
BBB Rating: A+
4.1-Star Rating on Google 
McClaren Heat and Cool
Based in Hanson, Massachusetts, McClaren Heating & Air Conditioning provides their customers over 20 years of industry experience. All of their quotes and consultations are always free. 24/7 emergency services means that repair options are always available and if you go with their Preventative Maintenance Agreement then you'll receive a 15% discount on both scheduled tune-ups and emergency service calls.
BBB Rating: A+
4.9-Star Rating on Facebook 
Obie Comfort Solutions
In 2006, Oberlan Rosa and his wife founded Obie Comfort Solutions. The company is still family-run and provides top-notch HVAC services to Framingham and its surrounding areas. In addition to their heating and cooling services, they also offer water heater services and air quality solutions.
BBB Rating: A+
4.6-Star Rating on Facebook 
Royal Air Systems, Inc.
Royal Air Systems, Inc. has delivered superior heating and air conditioning to the North Shore and Boston areas for 36 years. The company offers a 100% satisfaction guarantee and has operators standing by 24/7 to ensure that they maintain a stellar reputation among consumers. Their team of technicians will both design and install your HVAC systems and is always available to answer emergency calls.
BBB Rating: A+
4.7-Star Rating on Google 
Find the best HVAC contractor in Boston, MA
No matter what time of year you may need HVAC installation, maintenance or repair, the Greater Boston Area has plenty of reputable contractors to choose from. Let HVAC.com connect you with the contractor that is the best fit for you.