Best HVAC Service in Charlotte NC
Loading dealers...
Showing
0
dealers in
00000
Our closest, preferred HVAC pro is located outside your zipcode
Instead of searching by zipcode, let's have an HVAC expert contact you directly
HVAC repair Charlotte NC
Part of choosing the best HVAC repair Charlotte, NC company is comparing key elements of the customer experience. For example, searching "HVAC repair near me" will deliver a list of providers within a specified distance, but that shouldn't be the deciding factor on whether they're ideal for your needs.
Consider these most sought-after characteristics from HVAC companies in Charlotte:
Experience
Response time
Competitive prices
Parts and labor warranty
Billing structure (by the hour, complete project, etc.)
Whether you're in need of AC repair, installation, or routine maintenance, you'll want to know which service providers excel in the area that matters most to you. As you look for the best HVAC repair contractor in the Charlotte area, use these questions to guide your decision.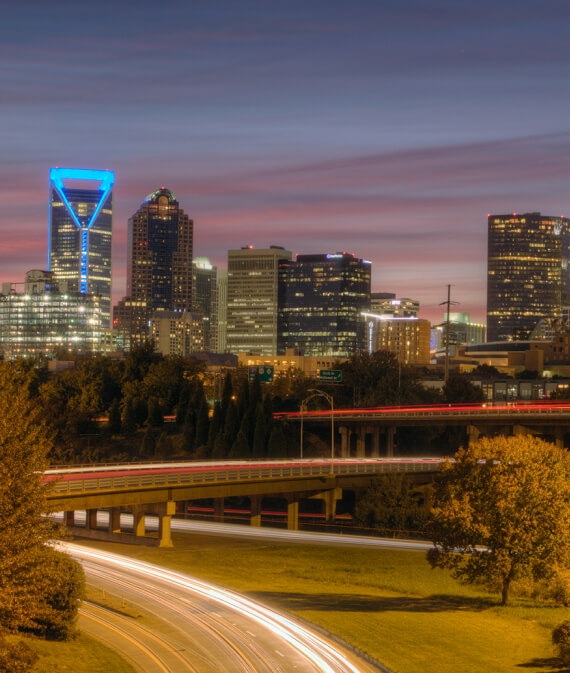 Questions to ask Charlotte HVAC technician
Who will complete the work on my HVAC system?
Experience matters, so add this question to the top of your list. It's not unusual for HVAC companies to subcontract repairs or installations. The company you contact may be credentialed properly, but those certificates and licenses may not cover a subcontractor.
When will the technician arrive?
Get a clear understanding of the technician's response time and how you will be updated if the expert is delayed.
Do you provide a written quote?
An estimate from a Charlotte HVAC repair contractor may change. Ask the technician for a written quote and ensure each expense is itemized.
What is the warranty on parts and labor?
The warranty time frame on parts may differ from the labor. Ask about each and request the warranty in writing.

Research online customer reviews before deciding on an HVAC company in Charlotte, NC. First-hand experiences from other customers can give you insight into what to expect from the technician.