Nashville TN
Despite Nashville's relatively mild climate, HVAC systems still need regular care and upkeep. When you need to find a licensed and insured HVAC contractor the last thing you want to do is sift through dozens of companies to find a good match. With that in mind, below is a list of Music City's best contractors. Keep reading to find a company that suits both your needs and your budget.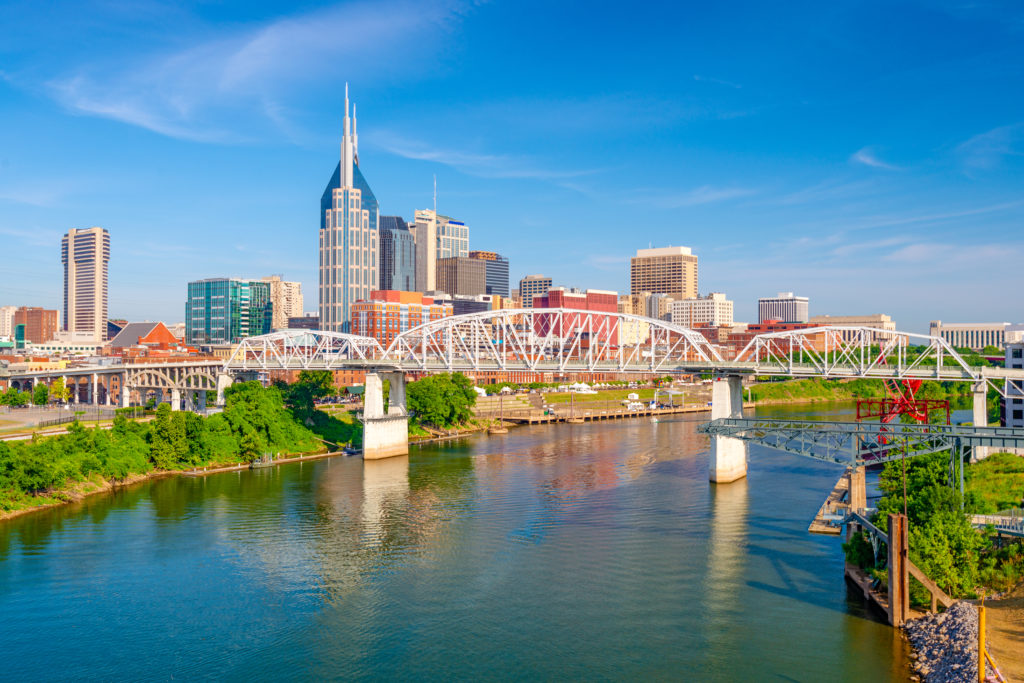 Nashville HVAC contractors
Bruce Bentley
Serving both residential and commercial clients in the Lebanon, Tennessee area, Bentley's, LLC prides itself on offering its consumers the very best in dedication, quality and service. Boasting over 70 years of experience in the HVAC industry, there's no one better to handle your next installation, repair or routine maintenance.
BBB Rating: A+
4.1-Star Rating on Google
Greenway Home Services of Nashville
Serving both Memphis and Nashville,, this plumbing and appliance company specializes in the replacement and repair of HVAC systems and offers competitive pricing. Since its inception, Greenway Home Services, LLC has been striving to not only meet their customer's expectations, but to exceed them with exceptional service.
BBB Rating: A
4-Star Rating on Google
Total HVAC
Also known as Total Group, Total HVAC has been servicing Nashville's heating and cooling needs since 1996. They're equipped to handle a range of design, installation, maintenance and repair tasks for both residential and commercial consumers. However, their "Care Club" membership, which provides special discounts and preferred priority service to members, is what truly sets them apart.
BBB Rating: A+
4.7-Star Rating on Home Advisor
Universal Heating & Cooling
A family-owned business, Universal Heating & Cooling has been proudly serving consumers in North Central Tennessee for 45 years. In hopes of providing exceptional service, they offer free estimates, an after-hours and holiday call center and an all-inclusive maintenance club.
BBB Rating: A+
4.9-Star Rating on Facebook
Bentley's Air Conditioning
Since 1945, Bentley's Air Conditioning has been handling the heating and air conditioning needs for Mount Juliet, Tennessee and the surrounding areas. Their mission, according to their website, is to provide consumers the best services at the most affordable price.
BBB Rating: A+
4.5-Star Rating on Facebook
American Heating & Cooling
At American Heating & Cooling, owners James Smith, Herman Wallace and Roger Dunn bring over 37 years of industry experience to the table. Above all, they've worked to create a company that customers can trust with their HVAC needs. By providing quality equipment and stellar customer service, American Heating & Cooling has distinguished itself among Nashville's best.
BBB Rating: A+
4.6-Star Rating on Facebook
Tennessee Mechanical Corporation
A family-owned and operated business, Tennessee Mechanical Corporation has served residents of Middle Tennessee for over 40 years. In particular, the company focuses on providing eco-conscious solutions for HVAC repairs and replacement.
BBB Rating: A+
5-Star Rating on Facebook
Derryberry's Heating and AC
Derryberry's Heating and AC has been building its reputation for providing superior service since 1986. In addition to serving Sumner County's HVAC needs, the company is TVA's Quality Contractor Network, which means that they can perform energy audits to determine how to make your home more energy efficient.
BBB Rating: A+
4.9-Star Rating on Facebook
Busy Bee Heating & Air Conditioning
With Busy Bee Heating & Air Conditioning, great service is a given. Since 2012, William Matheny and his growing team of licensed and insured HVAC contractors have been providing quality heating and cooling services to residential and commercial consumers in Middle Tennessee. With comfort techs who attend regular training and a 24/7 emergency service, Busy Bee will do its best to provide you with the best service they can.
BBB Rating: A+
5-Star Rating on Facebook
A&M Mechanical Services
Drawing on over two decades of experience, the residents of Hermitage, Tennessee, and the surrounding areas can count on A&M Mechanical Services to go above and beyond in order to provide quality work. By focusing on providing top-notch sales, services and repairs for heating and cooling systems, the company has made a name for themselves among residential and commercial consumers alike.
BBB Rating: A+
5-Star Rating on Houzz
Find the best HVAC contractor in Nashville, Tennessee
Heating and cooling problems can't be avoided, but with the help of a qualified HVAC professional, they can be easily remedied. Let HVAC.com connect you with a top HVAC contractor in your area. Use our site to find the company that's the best fit for you.