Best HVAC Service in New York City
Loading dealers...
Showing
0
dealers in
00000
Our closest, preferred HVAC pro is located outside your zipcode
Instead of searching by zipcode, let's have an HVAC expert contact you directly
New York HVAC
Looking for a New York HVAC contractor? You've come to the right place. HVAC.com can connect you with a trusted local technician.
Humid summers and snowy winters make HVAC essential in NYC. Our team will help you schedule an appointment with a local HVAC pro quickly to keep your home comfortable no matter the season.
Skip the frustrating Google searches and unanswered phone calls. We have a roster of top-rated HVAC techs ready to serve you.
Whether you need a repair, new installation, or just seasonal maintenance, our New York HVAC techs can do it! We service all HVAC equipment, including thermostats, AC compressors, furnaces, heat pumps, mini splits, air handlers, ceiling fans, dehumidifiers, ductwork, and air filtration systems.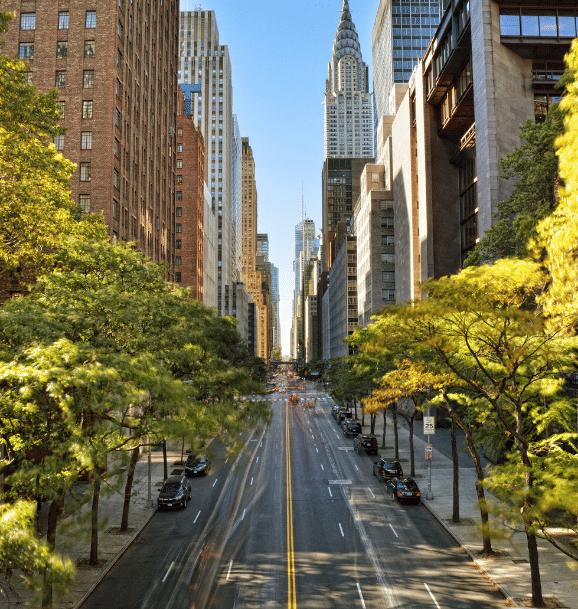 Prep for your appointment
To help your appointment go smoothly, spend some time preparing before your HVAC technician arrives.
Be home. Make sure you're available to let your technician in and show them around at the scheduled time.
Secure pets. Your technician may be in and out of your home. Keep pets in a closed room or secure them in a crate during your appointment.
Clean up. You don't need to tidy your whole place, but make sure your HVAC equipment is easily accessible. Clear a path and move furniture or storage away, so your technician can do their job.
Record it. If the issue you're experiencing is intermittent, take a photo or video when it's happening. If it doesn't happen when your HVAC tech visits, you can show them, which will help them solve the problem.
Prep for payment. Inquire about the methods of payment your tech accepts when you schedule your appointment. Be prepared to pay at the conclusion of the visit.