Best HVAC Service in Philadelphia PA
Loading dealers...
Showing
0
dealers in
00000
Our closest, preferred HVAC pro is located outside your zipcode
Instead of searching by zipcode, let's have an HVAC expert contact you directly
Philadelphia HVAC repair
For the best Philadelphia HVAC repair, trust our hand-selected list of technicians. We'll locate the pro in your zip code who's the best fit for your needs.
Skip the endless Google searches and connect directly with one of our dependable local technicians specializing in Philadelphia HVAC repair.
Philly homes come in a variety of styles. Whether you live in a row home with a ductless mini-split system or a single-family home in the 'burbs, we'll connect you with a vetted pro who's experienced with your system.
Book a tuneup, replacement, or regular maintenance with our pros. They're licensed and certified to handle all your HVAC needs. Once you make the appointment, use these tips to prepare for the tech visit.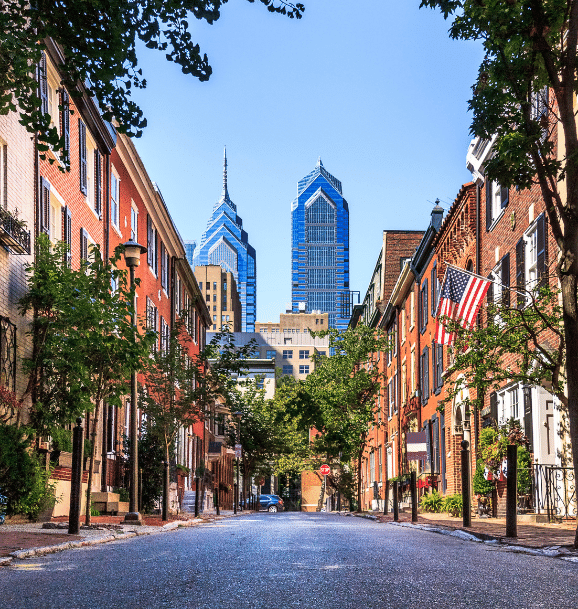 Prep for AC repair appointment
Create a smooth interaction with your HVAC tech with these simple tips.
Be there. Do your best to be present at your home during the window presented by your technician. Know the location of your major HVAC equipment (i.e., furnace, AC compressor, heat pump, thermostat).
Clear a path. Move objects out of the way of your HVAC equipment so your tech can access it easily. Clear away wood piles from your outdoor AC compressor or shift furniture so you can pull down your attic access ladder.
Have payment. Before you book a tech, make sure they take one of your preferred payment methods. You won't want to run around looking for cash or your checkbook during your appointment.
Secure pets. If you have escape artist pets, keep them contained. Your HVAC tech may be opening doors in and out of your home. Pets are safer in a closed room or their kennel.
If you have more questions on getting ready for a service visit, ask your tech on the phone when booking your Philadelphia HVAC repair.