Best HVAC Service in Portland
Loading dealers...
Showing
0
dealers in
00000
Our closest, preferred HVAC pro is located outside your zipcode
Instead of searching by zipcode, let's have an HVAC expert contact you directly
HVAC repair Portland
Furnace or air conditioner giving you trouble? You've come to the right place. HVAC.com can connect you with the best local technicians for HVAC repair in Portland.
Our trusted Portland HVAC pros are certified, licensed, and vetted to deliver the best quality repairs. Book a local tech to install new HVAC equipment or book a seasonal maintenance appointment.
Not sure if a repair is worth it? Our pros will give you candid advice on whether it's most cost-effective to repair or replace an aging system.
Keep your home comfortable no matter the season with the best HVAC repair techs in Portland.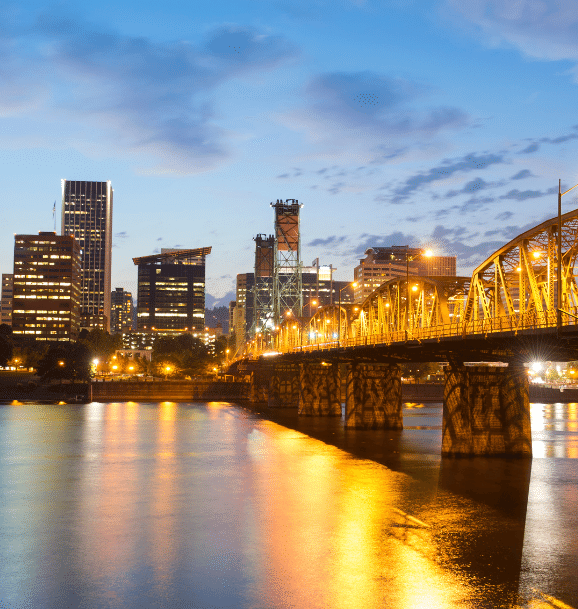 Questions for scheduling
When you contact a company for HVAC repair in Portland, be prepared to answer some basic questions about your system and the problem you're facing. These may include:
What brand is your system? Most HVAC equipment has a visible nameplate. You may have to go outside or in your attic to take a look.
What model is your equipment? How old is it? There should be a sticker on the equipment with model and/or serial numbers. You can look up the serial number on the manufacturer's website for more details.
Is your system under warranty? If you don't have the warranty paperwork, you can also use the serial number to look it up on the manufacturer's site.
What's the problem? Describe the issues you're experiencing. Check the furnace or AC condenser for visible signs of distress (e.g., water leaks or blinking lights). If the problem is intermittent, take a photo or video on your phone when it's occurring.
When are you available? Consult your work and personal calendars to schedule a time when you can be home to let your technician in and show them to your HVAC system.