Where Can I Find the Installation Manual for My Goodman Air Handler?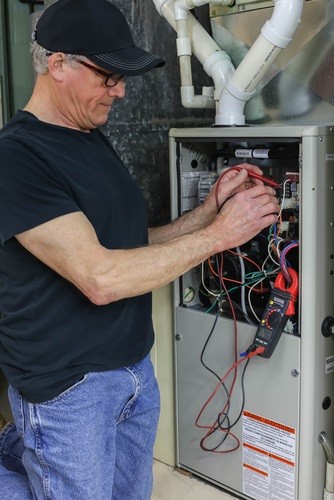 Find Goodman air handler installation manuals online at HVAC.com. We offer PDF versions of installation manuals for popular Goodman air handler models, which can be easily accessed and downloaded for future reference.
What Is a Goodman Air Handler?
The air handler is the HVAC system component that houses the blower, evaporator coil, and other equipment. The air handler operates with both forced air split heating and cooling systems to move conditioned air throughout the home. Air handlers should be matched to your home's heating and cooling equipment to offer the best efficiency and comfort.
Goodman is a leading manufacturer of air handlers and other HVAC equipment. Goodman air handlers feature innovative structural design to secure internal components, all-aluminum evaporator coils for superior heat transfer, and ComfortNet control systems for reliable home comfort.
Goodman Air Handler Installation Manuals
Find your Goodman air handler installation manual on HVAC.com. Below, download the PDF version of your model's installation manual to keep for reference.
GOODMAN ACNF Installation Manual
GOODMAN ARPT Installation Manual
GOODMAN ARUF Installation Manual
GOODMAN ASPT Installation Manual
GOODMAN ASUF Installation Manual
GOODMAN AVPTC Installation Manual
GOODMAN AWUF Installation Manual
GOODMAN MBR Installation Manual
GOODMAN MBVC Installation Manual
Why Keep Your Goodman Air Handler's Installation Manual
The Goodman air handler's installation manual provides detailed instructions for manufacturer approved installation. While homeowners should have a qualified HVAC professional install a Goodman air handler, the manual is still useful to keep. The installation manual may include troubleshooting advice that can help solve performance issues, as well as part numbers for easy ordering when repairs are needed.
Related Content You May Be Interested In