Advantages of Ductless Mini Split Systems
Ductless mini split
air conditioning systems are becoming a popular cooling choice for homeowners, thanks to the distinct advantages they offer over other cooling systems. Ductless technology has created a versatile and efficient option to fit a variety of needs. Lower cooling costs while increasing comfort by installing a ductless mini split air conditioner.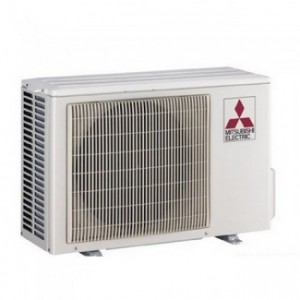 Energy Efficiency
Ductless air conditioning systems deliver cooled air directly into a room. By eliminating the duct work component of traditional air conditioning systems, ductless mini split systems cut the related inefficiencies. In ducted systems, energy is lost through duct leaks, improperly designed systems, and other issues which can cause energy loss of as much as 30%. With high SEER ratings, ductless air conditioning systems offer excellent energy efficiency.
Zoned Cooling
Mini split air conditioning systems can further improve a home's overall energy efficiency by offering zoned cooling. With a central air conditioning system that isn't zoned, in order to adjust the temperature in one area of the home, the temperature is adjusted across the entire home. Using mini split systems, homeowners can use targeted zoning to cool specific areas independently of one another. Multiple indoor components can be installed for use with one or more exterior compressors, and be controlled by individual thermostats for precise temperature control.
Cost Savings
Installing mini split systems in new construction can be more affordable than central air systems. Not only is the installation of duct work eliminated, but expensive design modifications necessary to accommodate ducts are also eliminated.
Flexible Installation
Ductless mini splits are ideal for use in a
range of applications
. With various configuration options available, mini split systems can be used where traditional air conditioning systems are impractical or unable to be used.
Faster Installation
A ductless mini split air conditioner can be installed much quicker than a central air conditioning system that also requires duct work installation. A one-room mini split air conditioning system typically can be installed in just one day by a
professional HVAC technician
.