At HVAC.com, our writers create solutions that put you in control of your HVAC system. Our product reviews and recommendations are researched and backed by real buyers and industry experts, not dictated by our partners.
Wi-Fi enabled thermostats are rising in popularity; by 2020, Wi-Fi enabled thermostat sales are predicted to surpass standard digital models. To take advantage of this market change, contractors are wisely adding the Wi-Fi enabled thermostat to their product line-up. In order to bring homeowners and business owners the best and most effective solutions, there are a few key points that every contractor should know about these products.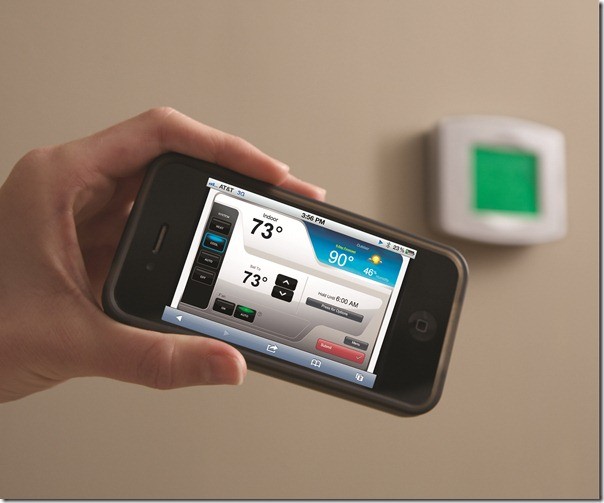 What you need to know:
Price and Profitability
Wi-Fi enabled thermostats range in function and features. There are models available that will allow you to meet your customers' expectations while offering your company profitable margins. Work with your preferred wholesaler to find Wi-Fi enabled thermostats which will be affordable for your customers and profitable for your company.
Installation
It's easy to be intimidated by new technology, but don't let that stand in your company's way of selling Wi-Fi enabled thermostats. Many Wi-Fi enabled models make installation easy; the app will guide your technicians through the online set-up. No need to worry about learning confusing new technology to install these thermostats!
Business Promotion
When installing a Wi-Fi enabled thermostat in a customer's home or business, you will gain a unique opportunity to promote your business. Many Wi-Fi enabled thermostat models allow you to program the thermostat with information such as your business's name, contact information, and logo. Whenever your customer uses the thermostat or its app, your business is what they see; your information will be easily accessible next time they are in need of services.
No C-Wire Needed
While certain Wi-Fi enabled thermostats require a c-wire, over 60 percent of residences do not have one in place. Luckily, there are many Wi-Fi enabled thermostat models which do not require a c-wire. C-wire or not, there are equipment options available for any scenario so you can always meet the needs of your customers.
Enhanced Convenience
Wi-Fi enabled thermostats offer great convenience to home and business owners. With this equipment in place, they'll be able to easily adjust temperatures, program setbacks, and more. These features work to ensure the user gets the performance they expect. Over 70 percent of homeowners with programmable thermostats are not using their energy-saving features, so the thermostats are not performing as expected; Wi-Fi enabled thermostats simplify setup and adjustments for the user, and allow convenient, remote access.
Are you a contractor and interested in growing your business? HVAC.com can help grow your business by introducing you to new customers in your local area for free! We are inviting the best HVAC contractors in the industry to joinour network so you can connect with customers who need help with their HVAC system.