At HVAC.com, our writers create solutions that put you in control of your HVAC system. Our product reviews and recommendations are researched and backed by real buyers and industry experts, not dictated by our partners.
It's time to replace a piece of HVAC equipment. Whether it is a heat pump, furnace, boiler, air conditioning system, or other in-home electronic equipment, you are bound to run into the ENERGY STAR label as you research a replacement. What exactly is ENERGY STAR rated equipment? How does it help you? Where can you find it?
Read on to find what you need to know about ENERGY STAR equipment and why purchasing one may be an important investment in your future.
What is ENERGY STAR?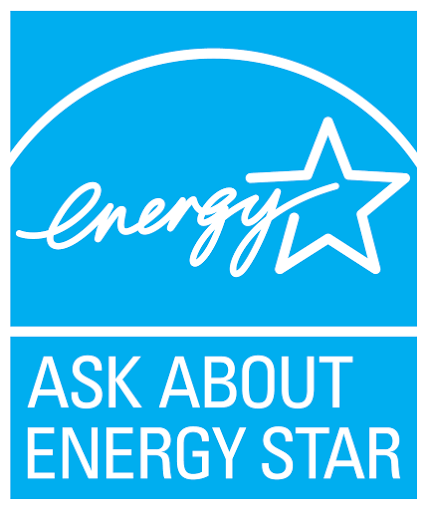 ENERGY STAR is the simple choice for energy efficiency. For more than 20 years, people across America have looked to EPA's ENERGY STAR program for guidance on how to save energy, save money, and protect the environment. Behind each blue label is a product, building, or home that is independently certified to use less energy and cause fewer of the emissions that contribute to climate change.
Today, ENERGY STAR is the most widely recognized symbol for energy efficiency in the world, helping families and businesses save $300 billion on utility bills, while reducing greenhouse gas emissions by two billion metric tons since 1992. Join the millions who are already making a difference at energystar.gov. ENERGY STAR launched in 1992 to help reduce air pollution and energy consumption; the program now extends its label to more than 50 types of products with the goal of using technological innovation to conserve energy.
EPA issues an ENERGY STAR label to products that meet the ENERGY STAR efficiency specifications that, at their most basic level, require products to provide significant, nationwide energy savings while delivering the features and performance that consumers are looking for. These products must be certified by a third-party, after being tested in an EPA-recognized laboratory.
ENERGY STAR equipment typically operates 10 to 20 percent or more efficient than non-ENERGY STAR equipment. These products not only save consumers money but help reduce greenhouse gasses, making the environment a healthier place for people to live.
How does ENERGY STAR help you?
Reduced Energy Costs
The No. 1 benefit of ENERGY STAR equipment for consumers is reduced energy costs. In order for equipment to receive the ENERGY STAR label, it must provide a significant reduction in energy costs to the consumer.
Replacing your old air conditioning unit with an ENERGY STAR unit, for example, can reduce energy costs by at least $115 a year. Combine that with other ENERGY STAR equipment savings and any potential tax credits for buying ENERGY STAR rated products, and you are well on your way to recouping your investment.
It's good for the enviornment
The second benefit of using ENERGY STAR equipment is its impact on the environment. The increased efficiency of ENERGY STAR equipment, homes, and buildings not only puts money back in your wallet, it helps put cleaner air in your lungs. Over the last 20 years, ENERGY STAR equipment has helped keep almost two billion metric tons of greenhouse gasses out of our atmosphere!
Where can you find ENERGY STAR equipment?
Because of the benefits, most online outlets and HVAC contractors will either carry or know where to locate the right ENERGY STAR equipment for you.
When online, retailers allow you to narrow your product search using filters. If there is an ENERGY STAR filter, use it to locate the most energy efficient products in your category. If not, read the descriptions and look for the ENERGY STAR label in the picture. If you still aren't sure if the equipment you want is ENERGY STAR-certified, you can go to energystar.gov and search through their list of approved equipment.
If you feel more comfortable speaking directly to an expert about your options, your contractor will be able to find and recommend the perfect ENERGY STAR options that are fitting for your home.
While ENERGY STAR rated products may not always be less expensive, your energy savings and your impact on the environment will more than make up for it in the long run. So, as you research products to replace your old or broken equipment, remember all the benefits the extra cost will bring, and how it can save you money in the long run.