At HVAC.com, our writers create solutions that put you in control of your HVAC system. Our product reviews and recommendations are researched and backed by real buyers and industry experts, not dictated by our partners.
Think about all the unclosed leads your HVAC company has. How much in potential sales does this represent for you?
All contractors wish they could close more HVAC leads. For many, it stays a wish – not action. Unclosed leads are truly untapped potential for your business. Changes to your process and approach can help you close more HVAC leads and boost your revenue.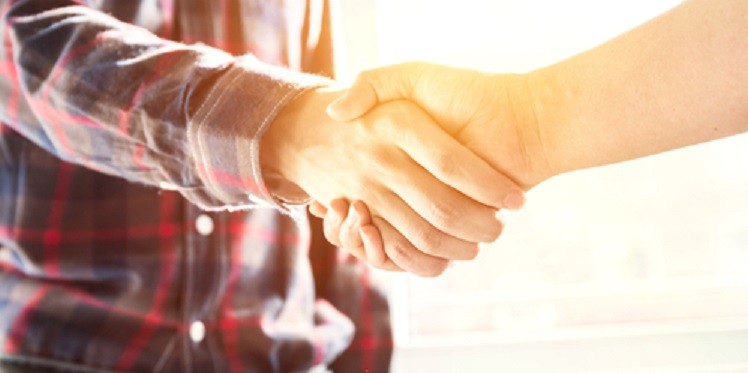 Close more HVAC by responding quickly
Most homeowners shop for home services by vetting and getting quotes from multiple contractors. In the HVAC industry, this is especially true of new heating or cooling system purchases. Your response time is paramount in separating your company from the crowd.
According to a Harvard Business Review study, inbound leads close 22 times more frequently if the company makes contact within five minutes… but 63 percent of companies fail to follow-up within an hour. Companies which make contact with an incoming lead within an hour are seven times more likely to qualify that lead than a company following up an hour after contact. You're 60 times more likely to qualify the lead if you call within the first hour than a company that takes a day to get back to a lead.
What does that tell you? Lead response time matters. Your sales team needs resources to make that possible. For your business, that may mean in-house staff to field contact. Your field sales staff may need smartphones or tablets to make contact with leads while out of the office. Examine your processes and make changes to improve lead response time.
To close more HVAC leads, transition from a salesperson to a thought leader
For sales success in today's world, you can't just push the sale. Consumers look for companies they can trust, who appear as authorities on all things HVAC. Your sales staff is likely very knowledgeable of heating, cooling, and IAQ equipment, and how such systems can solve comfort challenges. Put that information to work. Share it with consumers and solidify your reputation as an expert who is always willing to help.
Use your business's social media accounts. Put out rich, informative content that helps people solve the comfort issues they face.
Look for HVAC questions and chatter on local Facebook and LinkedIn groups, as well as home-focused sites such as Houzz. Answer giving your expert opinion – focus on helping, not selling. This way, you're directly engaging leads while meeting their needs.
Add value to your content. Don't create blog posts, videos, and marketing materials that fail to inform. If you want to feature a product or highlight a special, focus on what issues it'll solve and how it makes a difference for the consumer.
Tailor your content to consumer needs. You see what they're saying on social media. Create high-value content which directly addresses the issue at hand. For example, someone asks a local Facebook group for contractor recommendations. Don't comment back, "XYZ Company, 555-5555." Create a blog post, or video, sharing criteria to look for in a good HVAC contractor. Share this information with the consumer – everyone reading the thread will also be able to use your info. This ties your company with helpful information, framing your business as one willing to help first.
Develop relationships to close more HVAC leads
Leads searching for new HVAC systems likely won't close the day you meet them. They may have another meeting with your competitor. Cost or other issues may prevent them from buying right away. The mistake many HVAC pros make? Failing to nurture an ongoing relationship with consumers.
Keep in contact. Don't bug them to the point they're fed up with you, but it's ok to send e-mails and other marketing materials here and there. Find what works for your customers and create a lead nurturing schedule to guide your follow-up. This may mean a phone call 1 week out, e-mails at 2, 3, and 6 months. If a lead needs more touches, alter your efforts to build the relationship they need to turn to you when the time is right.
Close more HVAC leads when distinguishing your unique selling position
In any given area, there are numerous heating and air contractors competing to close the same customers. What makes your company stand out among the crowd?
Lots of contractors offer the same service, the same equipment. What do you do differently that offers more value to the consumer? When you clearly express your value to a consumer, you better justify why your company is the right choice. Your unique selling position may be 24/7 emergency service, waving the service call fee with purchase, or a longer labor warranty. If the consumer isn't aware of your differences or doesn't understand how they add value, these distinguishing factors aren't helping you. Make sure consumers know each factor, as well as its worth.
It is possible for your heating and cooling company to convert more leads into sales. Identify where your closing process struggles – is it response time? Is it your approach? Is it your follow-up? Fine-tuning your processes will give your sales team the power to close more HVAC leads and increase sales dollars for your business.