At HVAC.com, our writers create solutions that put you in control of your HVAC system. Our product reviews and recommendations are researched and backed by real buyers and industry experts, not dictated by our partners.
If you haven't already begun, December is the month to get to work on your company's 2016 marketing plan. Make it a goal to lock in your marketing plan and gain budget approval before the new year, so your marketing team can hit the ground running by January 1st.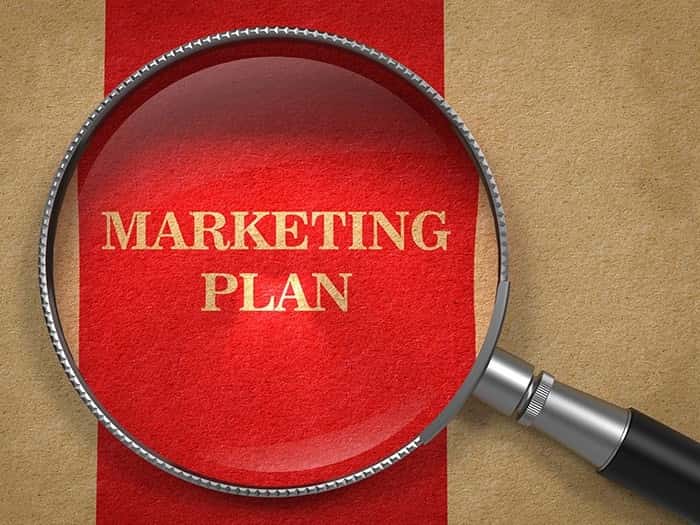 With 2015 coming to a close, it's time to take a hard look at your efforts over the year. What worked and what didn't? Did you meet your goals or will you still be working toward some in 2016? Evaluate all the marketing "touches" your customers go through before making a purchase decision; check the tracking data you've collected to see what is performing well and what could be perfected for the coming year.
Setting goals for your business to achieve in 2016 and laying out your business plan will greatly help you shape your yearly marketing plan. Determine your revenue growth objectives for the year and design your marketing plan to support your team in meeting those numbers. If you plan to introduce new products and services or tackle a new market segment, customize your marketing plan to provide the collateral needed to be successful. Meet with the key players on your team to discuss when new programs will be initiated in the new year, so you can time your marketing efforts appropriately, and account for the needed budget.
3 Key elements for your 2016 marketing plan
Digital media rules.
Trade shows, expos, and print media are on the decline; for 2016, focus on varied digital channels while cutting participation in non-performing traditional marketing efforts. Consumers are spending more and more time on the internet, and if your business doesn't have a presence on the sites they're visiting, you are missing opportunities.
Here are the top ways to focus your digital marketing:
If your business isn't on social media, make developing social channels a priority for 2016. Facebook and Twitter are excellent channels for HVAC contractors. Developing a social media presence puts your business in front of customers using sites they already frequent, and gives you additional opportunities to connect and communicate. Make sure your company has an active presence on these channels; post thoughtful, relevant content on a regular basis.
Utilize pay-per-click (PPC) advertising to target local customers. Boost your online visibility and position your company at the top of searches for HVAC services in your area. Create PPC campaigns which run in conjunction with company initiatives such as launching new products and services. Identify the terms you want to target, set a budget, and continuously monitor your results with provided metrics to identify where adjustments are needed. PPC requires a strong strategy; don't be afraid to seek the help of PPC marketing pros to help develop and implement a strong PPC marketing campaign if you don't have the resources in-house.
Create a content marketing plan.
Position your business as a knowledgeable resource on the subjects your customers are seeking out. They want information on solving problems, learning about new technologies that will make their lives better, and advice on how to make smart purchases; are you giving them what they're looking for?
Make content marketing a priority in your 2016 plan. Decide what type of content you want to produce, how you want to produce it, when you want to distribute it, and what channels you want to distribute through. It's also the perfect time to evaluate your existing content and make sure the messaging used in your marketing content still rings true; you may find some pieces are in need of revision, and you can budget time and funds for making those changes in the new year.
Make sure all digital content is optimized. Strong search engine optimization (SEO) will increase your website's search ranking, helping boost visibility and drive traffic to your website. Identify keywords to target within pieces of content; use these terms within your writing but avoid cramming them into content where it sounds unnatural. Use title and heading tags, and develop meta titles and descriptions to help search engines easily index your site.
Implement tracking.
For every single marketing effort included in your 2016 marketing plan, make sure you have also devised a way to measure its success. If you're focusing heavily on digital media, data is more readily available than for traditional marketing efforts, with quick access to page views, downloads, impressions, and other valuable information. This information will help you determine the return on investment, allowing you to evaluate your efforts moving forward to see what is giving you the most value and where you should spend your marketing dollars in the future.
What marketing goals have you set for your business for 2016? Big or small, we wish you a successful 2016!