At HVAC.com, our writers create solutions that put you in control of your HVAC system. Our product reviews and recommendations are researched and backed by real buyers and industry experts, not dictated by our partners.
Interview with Daniel Barrios from Heatwave Air Conditioning and Heating in Tucson, Arizona
Heatwave Air Conditioning and Heating in Tucson, AZ is a family-owned and operated business that started in 1978 by Daniel Barrios. When Daniel went to tech school in California, he was a bit older than his classmates, but that never stopped him from following his passion of becoming an HVAC technician. After spending a few of what he calls "cooler" years in California, Daniel decided he wanted to be "where the AC happens". He packed up his things and moved to Arizona to really feel the heat; hence the name Heatwave. Now working with his son and one other employee, Heatwave has been serving the Tucson community for over 38 years!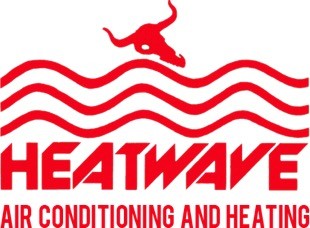 Daniel says he enjoys having a smaller HVAC company in order to maintain control and deliver promises made to the customer. He makes the promise that he will "always take care of the customer." Heatwave has a diverse customer base because they treat everyone equally and fairly. According to Daniel, they won't take advantage of any customer and are very honest with the customer to assess the situation and get the job done correctly the first time. Heatwave is proud of the number of repeat customers they have from a wide range of genders, ages, and races.
Carmela C. says she has been doing business with Heatwave for over 25 years and refuses to use anyone else for her HVAC needs and services! She says "They are kind, courteous, and professional." This speaks volumes to the kind of quality work Heatwave provides their customers no matter the time of day or weather condition. With their 24/7 emergency service request, Heatwave has been the reliable HVAC contractors for the Tucson, AZ community anytime of the day and does not "clown around".
Daniel said that Heatwave often has to do residential work that was recently serviced by someone else because they didn't do it right the first time. When it is scorching hot, the last thing you want to do is send someone to come fix your A/C unit, TWICE. Heatwave would rather take their time and make sure the job is done right the first time. This is one good example of why the Better Business Bureau has excellent reviews and an A+ rating on Heatwave Air Conditioning and Heating.
After the recession, Daniel had to release two technicians. We know so many business owners like Daniel who have not forgotten the feeling of letting great employees go. Daniel hopes to make his business better every day so that one day, when he decides to retire, Daniel can pass the ownership of Heatwave down to his son. Daniel wants his son to be able to have a sense of security when he is gone and hopefully never have to let his valuable employees go. When Heatwave makes a promise to their customer, it's not just Daniel's reputation at stake, but rather the whole family and business. For these reasons it is important for Daniel to be able to leave a legacy for his kids.
Heatwave is offering new customers valuable coupons on their website. If you live in the Tucson, Arizona area you can check out their offers here. In addition, Heatwave offers free replacement estimates, has senior discounts, and financing available!
As always, when your air conditioner or heating system needs repaired or you're ready to get a quote on a new HVAC system, HVAC.com is here to help with our nationwide network of high quality contractors like Heatwave Air Conditioning and Heating. Simply fill out a quick form at https://www.hvac.com/find-contractor-steps and we will match you up with one of our trusted contractors in your area and have them reach out to you ASAP.