At HVAC.com, our writers create solutions that put you in control of your HVAC system. Our product reviews and recommendations are researched and backed by real buyers and industry experts, not dictated by our partners.
One of the biggest killers of your team's productivity and morale is a disengaged employee. Unfortunately, disengagement is a very common problem in workplaces throughout the United States; the HVAC industry included.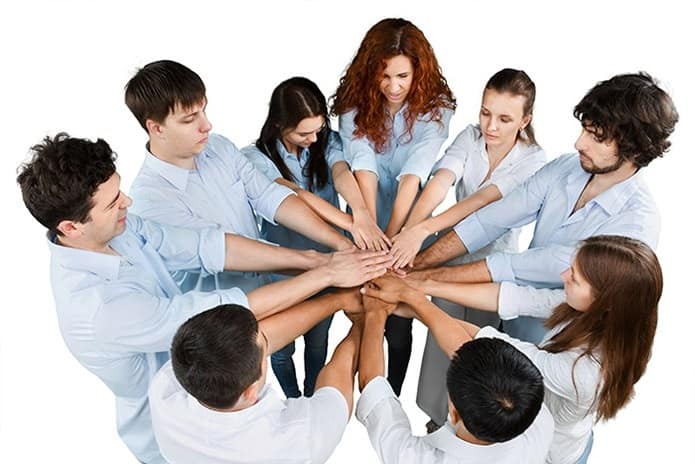 While disengagement can be a detriment, engaged employees are a valuable asset for a business. Employee engagement improves productivity, boosts company culture, and develops lasting employees.
Qualities of an engaged employee
Participates in the business
Works hard toward company-wide goals and monitors progress
Practices safe workplace behaviors
Seeks opportunities to assist other team members
Seeks opportunities for improvement and learning new skills
Respects the company's time; on time for work, doesn't sneak out early
In small businesses where competition is high, as is the heating and cooling world, engaged employees are essential to the business's success. Small businesses must be able to maximize their human resources; improving engagement is the key.
How to improve engagement
Team Building
Improving your employee engagement starts with building the right team. Your hiring practices and who you choose to bring on will greatly impact your team as a whole; you don't want to poison the well, so to speak. While you evaluate candidates based on their knowledge and skill, make sure you also evaluate whether they are a good fit for your company culture.
Model the behaviors you want.
Your company's leadership should always display the attributes you seek from the entire team. When leaders model these positive behaviors, employees are more engaged and focus is improved.
Build a positive company culture.
Create an ethical workplace environment where employees as well as supervisors, will be held accountable. Establish open lines of communication and sharing of ideas as well as information. Provide opportunities for professional growth. Recognize the achievements of individuals as well as the team as a whole.
Always say, "thank you".
Thank yous are so easily overlooked, especially when the workday becomes hectic. A simple thank you gives acknowledgment and support which employees desire.
Qualities of Disengaged employees:
Speak negatively, they complain about job duties and tasks
Are quick to blame others
Are absent; habitually late to work and/or leaving early
How to Handle Disengaged Employees
Disengaged employees are often a real burden to your team. Their productivity is low, but their negative impact on the morale of your team and tone of the workplace is high.
Disengaged employees aren't necessarily doomed. When disengagement becomes apparent, it's time to have a one-on-one conversation about their behavior. This will allow you to get to the cause of it; if that problem were resolved today, would their engagement improve? If so, create an actionable plan to resolve the concern, defining what the company will do and what is expected of the employee. If not, it's time for the employee to go.
Employee engagement is critical to building a successful team. By taking steps to improve engagement and weed out employees who are bringing the team down with their disengagement, your team will become more unified and productivity will improve.
If you found this article helpful, we invite you to visit commandcenter.hvac.com. The team at HVAC.com developed an online software called The HVAC.com Command Center specifically for home services professionals to help you get more leads and close more jobs, predictably and profitably. Sign up for free today to get access to tools and services that will help you grow your business!