At HVAC.com, our writers create solutions that put you in control of your HVAC system. Our product reviews and recommendations are researched and backed by real buyers and industry experts, not dictated by our partners.
Taking your HVAC advertising ideas and transforming them into working campaigns is a process. If you've poured money into advertising without results, it's time to re-evaluate your ads – if you're missing a key element, which is a likely cause standing in the way of your goals for the campaign. Have a look at these elements which make HVAC advertising ideas into effective campaigns, and some great HVAC advertising examples for inspiration.
What Makes a Great HVAC Advertising Campaign?
Before you begin designing an ad, review these factors which make HVAC advertising ideas successful.
Know Your Audience
Decide who you're targeting with your HVAC advertising ideas. For instance, HVAC advertising ideas pitched to homeowners would have different value propositions, market different products than advertising aimed at commercial business owners. By defining the target audience of your advertisement, you'll be able to create clear, concise messaging that gets a reaction.
Know Your Product/Service
Once you've defined your audience, you'll know how to speak to them about the products or services you'll be marketing with your HVAC advertising ideas. Your ad should convey the selling points of the product or service, how it makes consumers' lives easier, better, saves energy, or whatever its value may be.
Make It Memorable
Consumers are pummeled with advertising every day. To make your ad stand out among the others they're flooded with, it needs to be memorable. Funny, eye-catching, shocking, whatever angle fits your company. Your HVAC advertising ideas will generate more contacts if they don't blend in with the onslaught of advertising pitched at consumers each day.
Make it Yours
Your HVAC advertising should be linked to your company – undefined advertisements run the risk of being linked to your competitors. Your logo and branding should be present in all advertisements you run.
Call to Action
Tell the consumer what you want them to do upon seeing your ad. A call to action drives the consumer to complete your goal for the advertisement, whether it be a phone call or a website visit. If you don't tell the consumer what to do, don't expect them to follow through.
HVAC Advertising Examples
Source: http://graphicd-signs.com/work/timos/
This pamphlet for Timo's Air Conditioning & Heating has clean design and consistent branding throughout.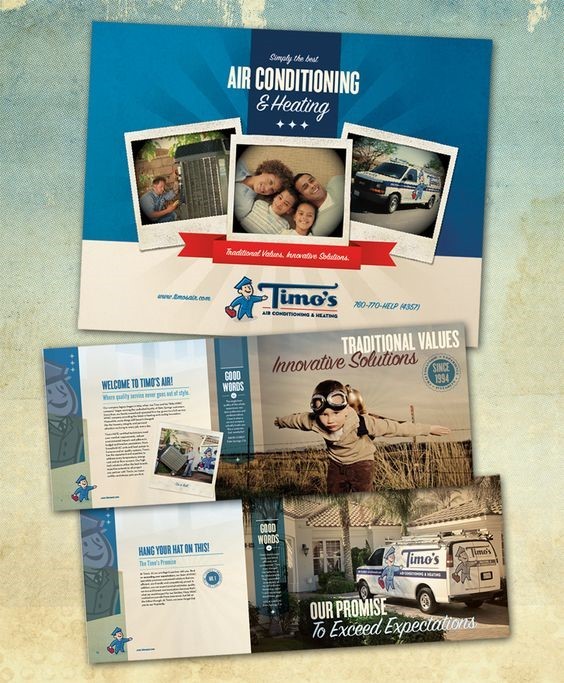 Source: Palleyad.com
This Rodenhiser billboard uses humor and eye-catching graphics to capture consumer attention. Note the call to action, prompting consumers to visit their website to enter the featured contest.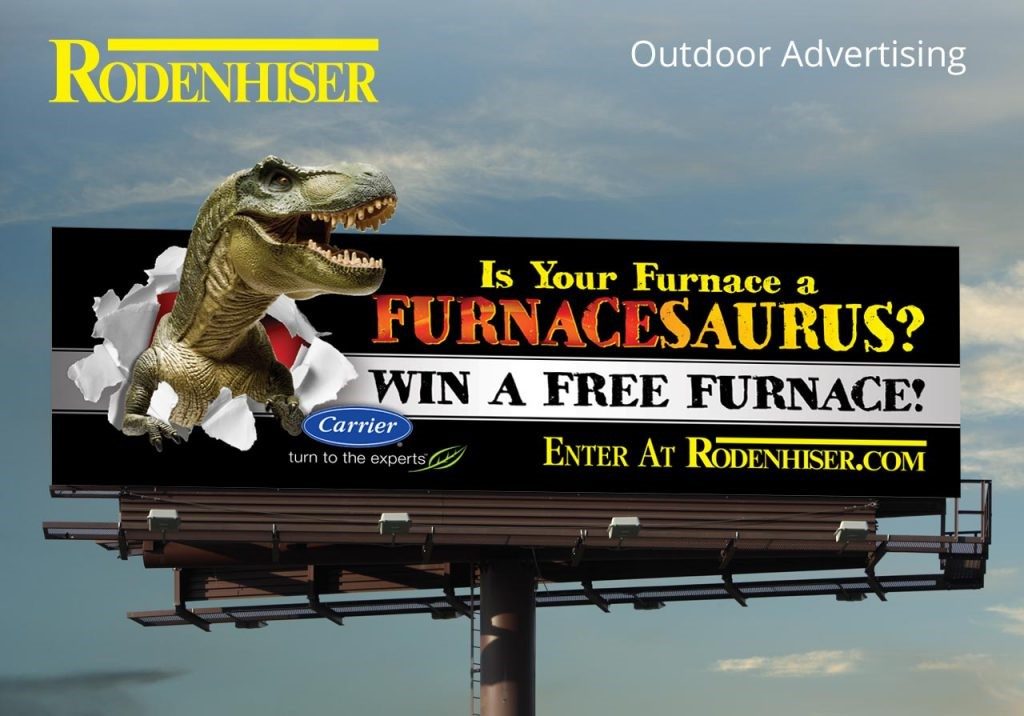 Source: http://www.leoketel.com/clients/friedrich/
These ads for Friedrich air conditioners with interchangeable colored faceplates get the point across regarding color options in a cool environment.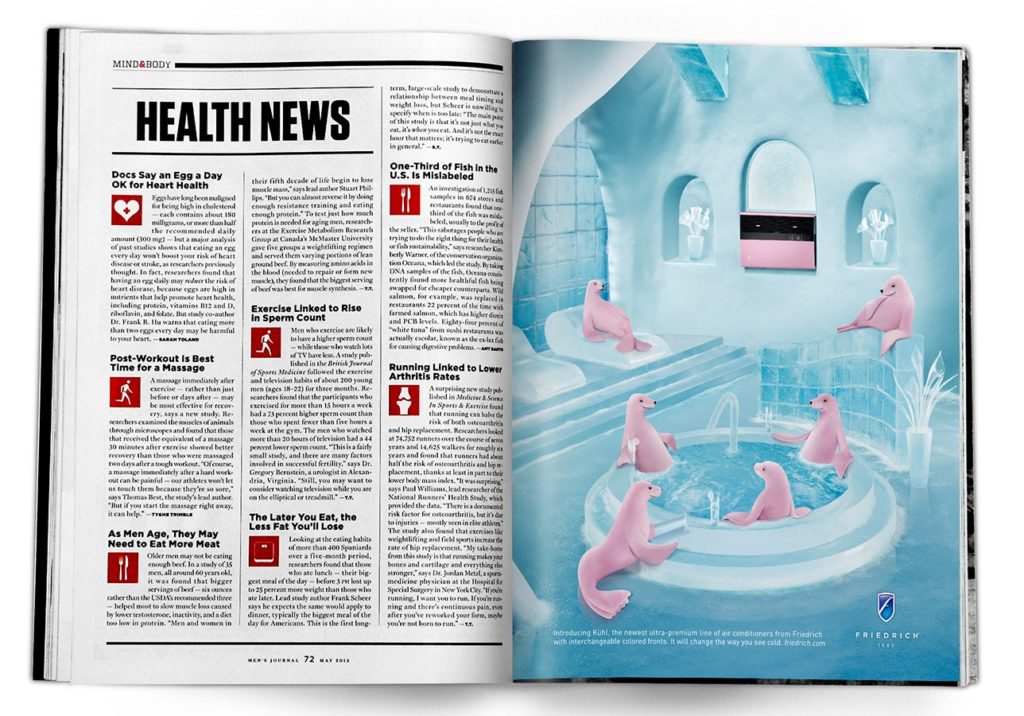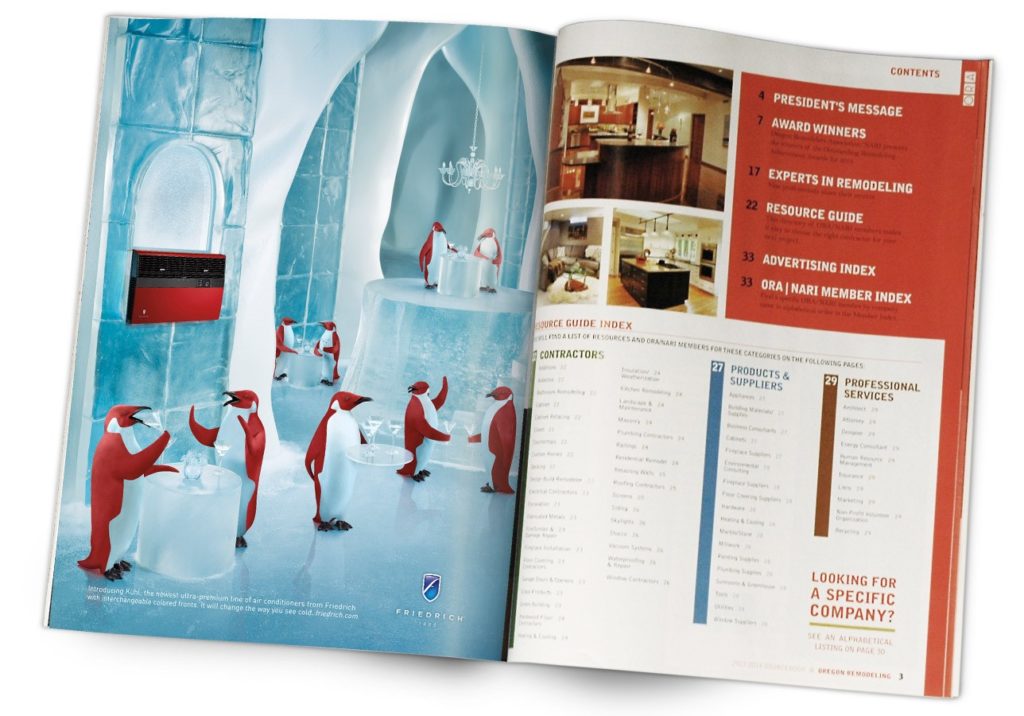 Source: Natex.org
NATE's HVAC advertising example ties trusted technicians to the idea of family, targeting homeowners to choose NATE-certified technicians when they need furnace repair.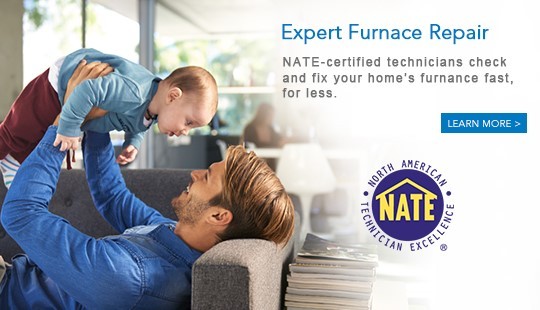 Source: https://adsoftheworld.com/media/print/carrier_make_it_cool_transparent_press
Carrier's Make It Cool campaign shows their air conditioners can make any climate cool. This out-of-the-box ad shows consumers to associate cool comfort with Carrier wherever they go.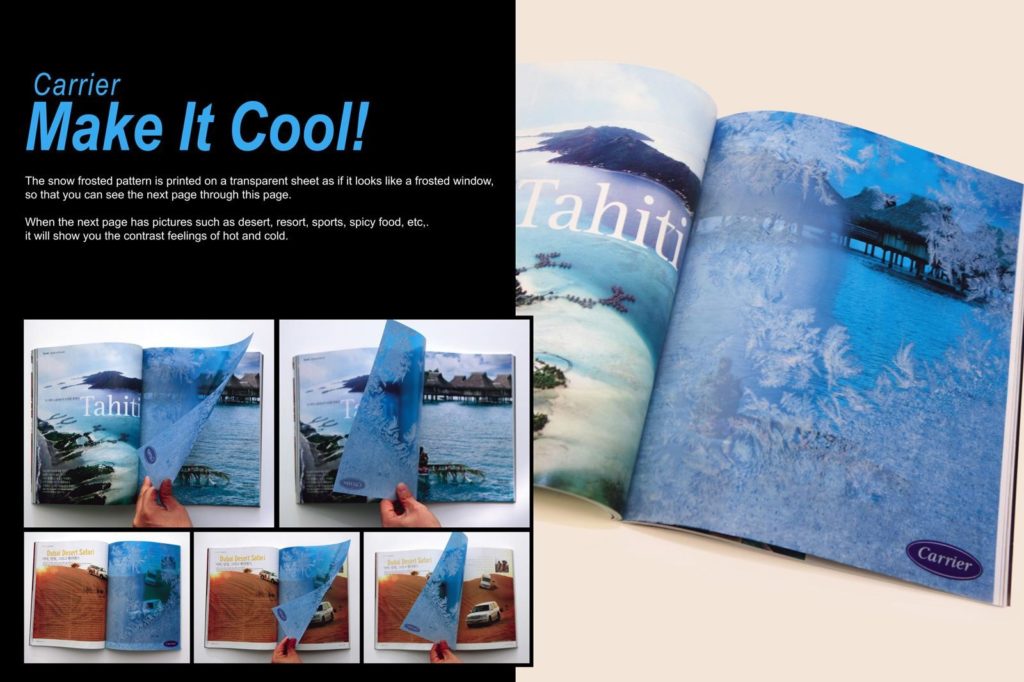 If you found this article helpful, we invite you to visit commandcenter.hvac.com. The team at HVAC.com developed an online software called The HVAC.com Command Center specifically for home services professionals to help you get more leads and close more jobs, predictably and profitably. Sign up for free today to get access to tools and services that will help you grow your business!