At HVAC.com, our writers create solutions that put you in control of your HVAC system. Our product reviews and recommendations are researched and backed by real buyers and industry experts, not dictated by our partners.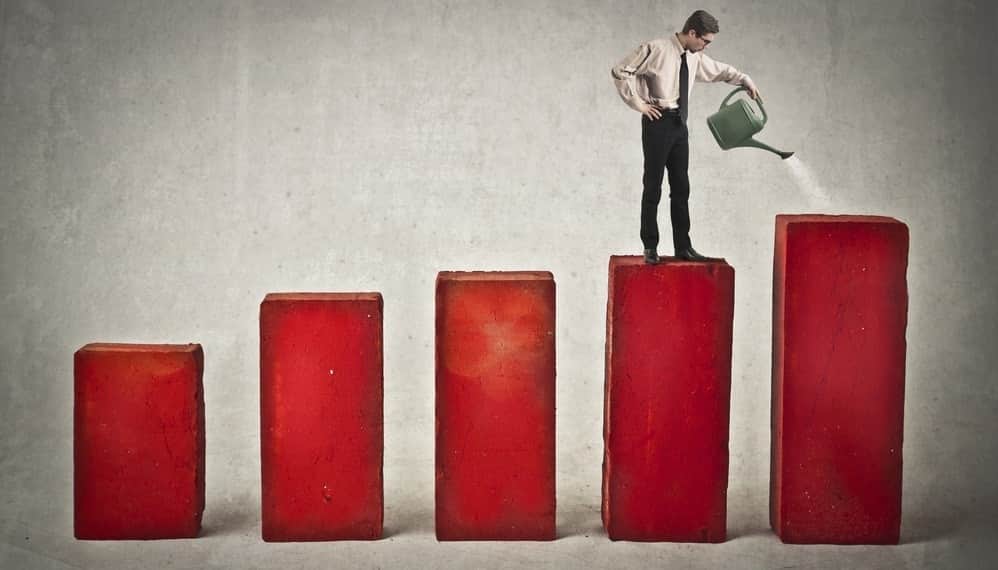 Heating and air conditioning companies are largely small businesses. Marketing and advertising budgets can max out quickly. Business owners need creative HVAC promotional ideas that don't cost a fortune and grab customer attention.
Billboards, wrapped service vehicles, and websites are a given for marketing your business. Add HVAC business ideas to your marketing arsenal that put your company in front of consumers at the right times. HVAC promotional ideas which are low cost help you stretch your marketing dollars while maximizing your business's exposure.
Below are some affordable HVAC promotional ideas that will benefit your business marketing. These HVAC business ideas provide value to the customer, and associate your company with their every use.
HVAC Promotional Idea: Branded Thermostats
How many thermostats do your technicians install each month? Odds are – a lot. Nearly all thermostats come branded with the manufacturer's name. Why not brand them with your logo, too?
Branded thermostats are a great tool to keep your business in the forefront of customer minds. A home's thermostat gets a lot of traffic. Even programmable models which don't require constant resetting are a reference for household temperature and other information. Every time a customer looks at one of your thermostats, they should see your name, too.
Many distributors offer thermostat branding for very affordable prices. Add your logo and contact information to pretty much any thermostat you sell.
Think about it – when customers have problems with their heating or cooling systems, where do they go first? The thermostat! It's the heart of the system – they're going to stop at the stat first to see if they can solve the problem. When they can't, your name and number is right in front of them. Thermostat branding puts your company in the right place at the right time, basically guaranteeing you're going to get the call for service.
HVAC Business Idea: HVAC Promotional Products
Everyone loves a good giveaway, right? Giveaway products branded with your HVAC business's logo and contact information are perfect tools which spread the word about your business.
Useful items that have a place in your customers' everyday lives put your company in front of new potential customers. The personal connection the user has with your business opens the door for an honest, positive review of your company to family and friends. Plus, they keep your business at the top of the customer's mind when they need HVAC services in the future.
You don't have to spend a fortune on promotional products. There are many options from simple to expensive. Find items that are useful to offer customers the most value and the best chance for improving your business's visibility. Below are some ideas:
Pens
Water bottles
Air fresheners
Can koozies
Post-it notes
Magnets
Leave these items behind once you finish a job. Give them away at trade shows and events you attend. HVAC promotional products serve many purposes which are advantageous to your business.
HVAC Promotional Idea: Instructional Items
Associate your business with HVAC education to build value for consumers and connect your business to the knowledge they need of the HVAC world. Akin to promotional products, educational items left behind are continually used by consumers. You build brand awareness while delivering value to your customers.
Think about the issues you hear from your customers. Do they find it difficult to stay on top of filter changes or scheduling maintenance visits? Could they use help programming their thermostats?
Useful instructional items for residential customers would be things that help them do better when it comes to their HVAC systems. You may create a branded magnet which can attach to the furnace or air handler. Your techs can write in the next dates of service or filter changes while on the job, helping the homeowner in the future. You may offer a refrigerator magnet with the same information, so it's never out of sight and out of mind.
Homeowners aren't going to hang up HVAC instructional posters, but if you serve many commercial customers, it may be just what they, and you, need. Create a poster which can be hung by thermostats, informing employees how to use the thermostat, as well as which settings to choose for maximized efficiency. Develop maintenance checklists that your techs distribute to the building's facility manager.
We've Got Your HVAC Business Ideas!
Need some help managing HVAC promotional ideas and marketing efforts for your company? Give your website an SEO boost, gain exposure through social media, manage your leads, and more.
If you found this article helpful, we invite you to visit commandcenter.hvac.com. The team at HVAC.com developed an online software called The HVAC.com Command Center specifically for home services professionals to help you get more leads and close more jobs, predictably and profitably. Sign up for free today to get access to tools and services that will help you grow your business!