At HVAC.com, our writers create solutions that put you in control of your HVAC system. Our product reviews and recommendations are researched and backed by real buyers and industry experts, not dictated by our partners.
Your heating or cooling system is on the fritz – what do you do? HVAC repair help can be tricky for homeowners, especially when you're not experienced with these systems, or don't have a regular contractor you have worked with before. When your heating or cooling system isn't working properly, don't sweat it – HVAC.com gives you a complete run down of what you need to know regarding HVAC repair help.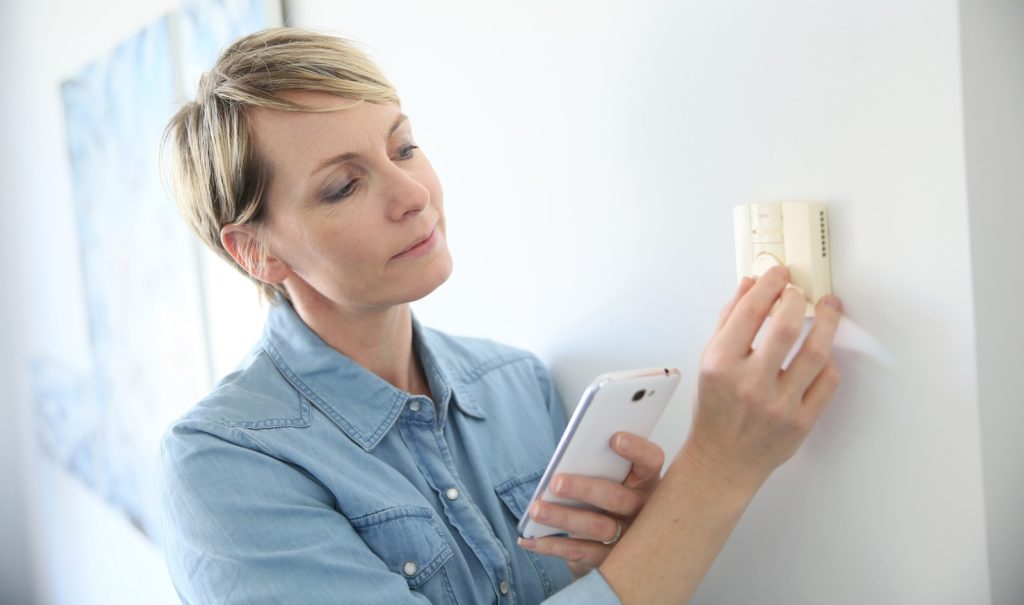 HVAC Repair Help – Troubleshooting Your System
When your furnace, heat pump, or air conditioner isn't working properly, many people jump to the worst-case scenario that something serious is wrong. In many cases, a simple fix is needed – one that you can solve yourself! These HVAC repair help troubleshooting tips may help you get your system back on-line quickly, sparing you a costly service fee.
System Won't Turn On
A common reason a furnace, heat pump, or air conditioner won't turn on is because it isn't powered or isn't receiving the right signals from your thermostat. To troubleshoot this issue:
Check your thermostat. Make sure it has power. Check the settings to ensure the proper heat or cool mode is selected, and that the temperature setting is either below (for cooling) or above (for heating) the current room temperature to initiate a cycle.
Check your power. If your system's breaker has flipped or fuse blown, correct this issue. Also, check external switches located near the outdoor condenser unit and indoor air handler to ensure they have not been turned off accidentally.
Low Airflow or No Cool/Warm Air
Oftentimes, airflow issues are caused by a blockage or air leak. To troubleshoot:
Check your air filter. If the air filter is clogged, air cannot pass through the system into your home correctly. If your filter is dirty, replace it with a clean one, reinserting the new filter in the correct direction.
Check your ducts. If ductwork sections have fallen or disconnected, the indoor areas they serve will not be supplied with proper airflow. You may be able to reconnect the ducts yourself, but if you cannot, call an HVAC contractor for quality HVAC repair help.
When Troubleshooting Doesn't Work
If these troubleshooting tips don't solve the issue, you should turn your HVAC system off and call for professional HVAC repair help. Continuing to operate a malfunctioning heating or cooling system could make the issue work, requiring more extensive and expensive HVAC repair help.
How do you determine which contractor to call? Look for HVAC repair help contractors with the following qualities:
Certified Contractor– Our Certified Contractor program shows you the local HVAC repair help pros who meet our high standards for quality workmanship and customer service.
NATE-certified technicians– NATE is an independent certifying organization serving the HVAC industry, testing the knowledge and skill of HVAC technicians.
Outstanding customer reviews- great HVAC contractors have an excellent reputation among customers and the community.
Recommended by a trusted source- Ask your friends, family, or neighbors for recommendations of contractors they have worked with and had a pleasant experience – or who to stay away from!
Licensed and insured- HVAC companies need to hold proper licensing with the state to operate legally. They should also be fully insured to protect you as well as their workforce.
Qualified for your brand of HVAC system- Many HVAC manufacturers have "certified" or "authorized" installation or service programs, showing consumers that the HVAC company has received specialized training to work on the brand of equipment.
How to Find HVAC Repair Help
To find a reliable, trustworthy HVAC repair help contractor, there are a few qualities you want to look for. HVAC.com's Contractor Directory will provide you with information on local HVAC contractors near you.