At HVAC.com, our writers create solutions that put you in control of your HVAC system. Our product reviews and recommendations are researched and backed by real buyers and industry experts, not dictated by our partners.
A festively-decorated home spreads holiday cheer amongst your family, your guests, and even those passing by. Why should your home's HVAC components be left out of the fun? Make your heating and cooling system elements just as merry and bright as the rest of your home with these holiday HVAC decorating ideas! You can also utilize some common HVAC components to make new holiday décor for your home.
1. A Decked-Out Mantle
If your home has a wood-burning fireplace or fireplace insert, turn your mantle into the perfect holiday focal point of your space. The mantle is the perfect place to display holiday decorations, while hanging stockings from the chimney with care.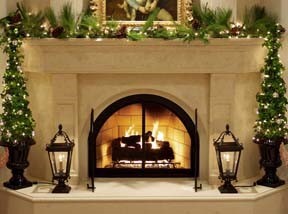 Source: http://www.interstateac.com/blog_direct_link.cfm/blog_id/62322/The-Holidays-are-Upon-Us!
2. Duct Wreath
A little flexible ductwork goes a long way toward making a creative and crafty wreath for the holidays! Style your duct wreath with paint, ornaments, and other crafting components to hang throughout the home.
Source: http://whilehewasnapping.com/2010/12/12-days-til-christmas-dryer-vent-wreath/
3. Elf Shenanigans
Running out of ideas for Elf on the Shelf? Tuck him into a ceiling air vent and create a daring stunt your kids will wake to find him or her performing.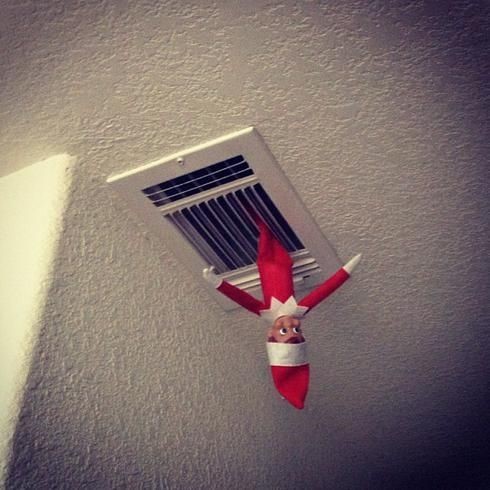 Source: https://www.pinterest.com/pin/2814818491801465/?lp=true
4. Dress Up Your Thermostat
Wreaths aren't just for hanging on doors – hang one around your home's thermostat this holiday season! Be sure the wreath isn't too close, you do not want your décor to block the thermostat, affecting temperature readings.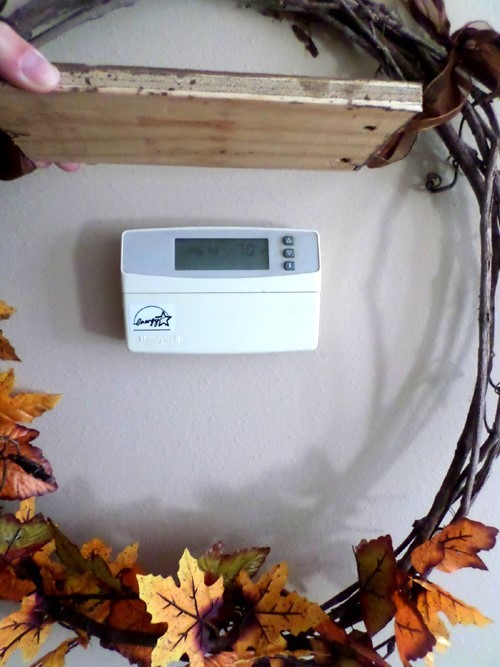 Source: https://www.welcome-to-the-woods.com/fall-decor-2015/samsung-camera-pictures-207/
5. A Snowy Scene
A blank white furnace filter makes the perfect 3-D background for a snowy holiday scene. Use a cheap disposable furnace filter behind your holiday display or craft a new scene with supplies easily found at your local hardware store.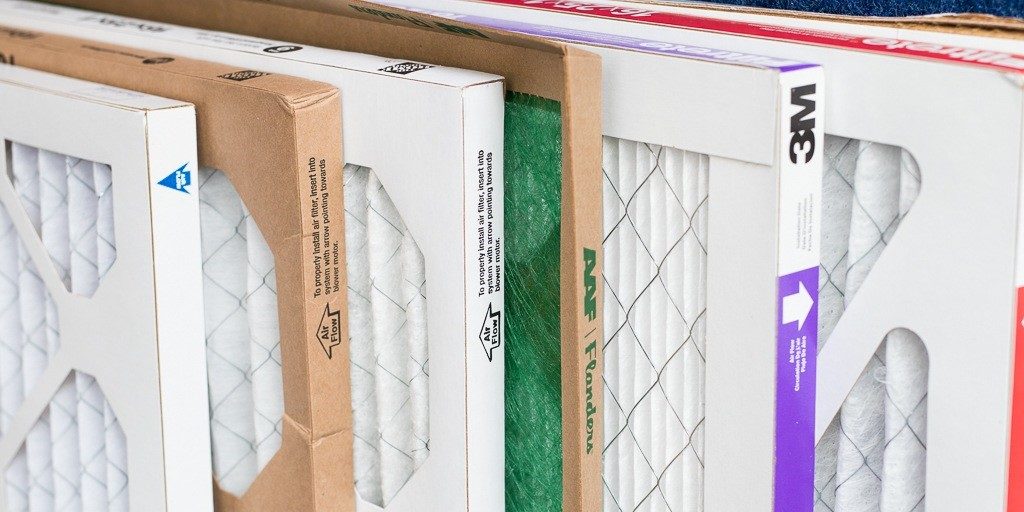 Image Source: https://thewirecutter.com/reviews/furnace-and-air-conditioner-filters-we-would-buy/
Source: https://callpowers.com/blog/hvac-christmas-decorations/
6. Suspended Ornaments
Use your ceiling air vents to hang ornaments, small vases, and other décor! Lightweight items will not damage your vents – use clear fishing line to suspend decorations from the vent to create a floating holiday display.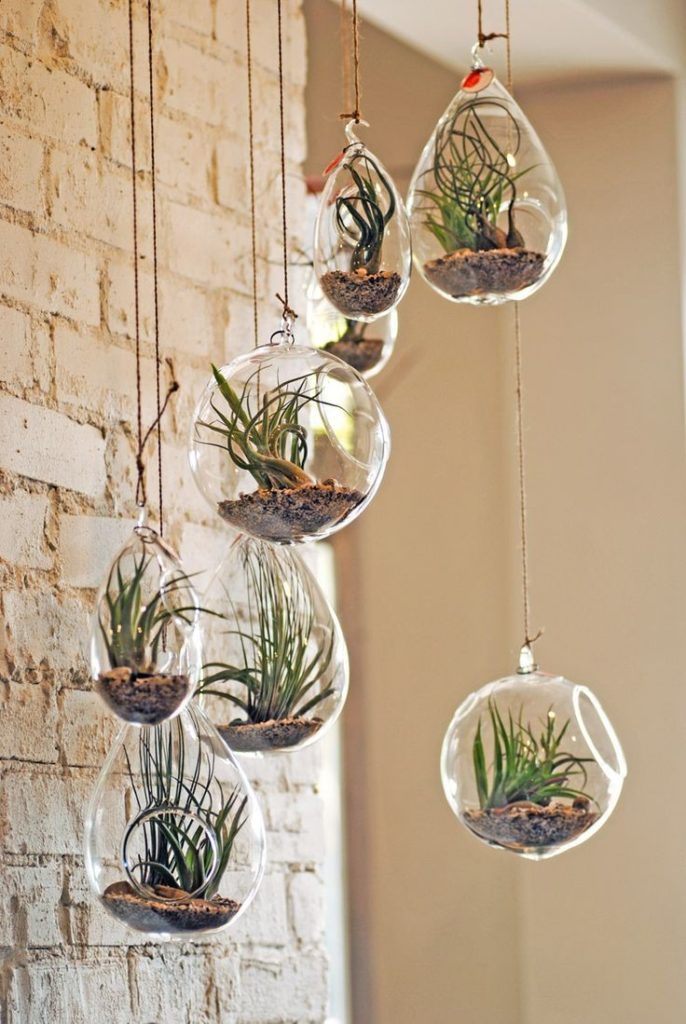 Source: https://www.pinterest.com/pin/418060777889170469/?lp=true
7. Decorate Around Your Air Conditioner
Hide your air conditioner or heat pump with holiday yard decorations. As you create your yard display, remember to keep decorations at least two feet away from the unit. This will prevent airflow blockages that could cause heat pump performance issues.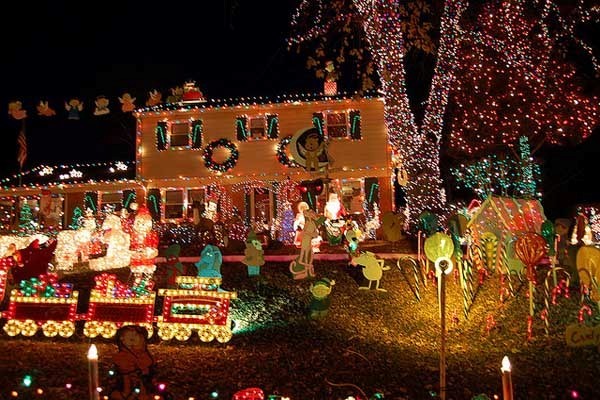 Source: https://christmas.365greetings.com/christmas-decoration/outdoor-christmas-decorations.html
8. Holiday Fireplace Screen
In addition to decorating your mantle, use a decorative fireplace screen to add holiday cheer to your fireplace scene! A beautiful stained glass holiday fireplace screen with the warm glow of the fire behind it will surely make your fireplace and mantle the focal point of your holiday gatherings.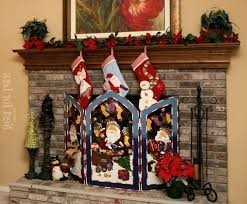 Source: http://justnotice.me/christmas-fireplace-screen-with-new-style/
HVAC Help from HVAC.com
HVAC.com is your leading resource site for all things heating, cooling, and indoor air quality. Amongst our many resources, you'll also find local HVAC contractors waiting to assist you with specific solutions for your indoor comfort challenges! Use our HVAC Contractor Directory to find a heating and cooling company near you to help with your holiday heating needs.