At HVAC.com, our writers create solutions that put you in control of your HVAC system. Our product reviews and recommendations are researched and backed by real buyers and industry experts, not dictated by our partners.
So you think you know the importance of routine maintenance of your air conditioning system, right? Yet, you seem to always be putting it off or find some reason to not have it done. If that's you, don't worry! Life gets in the way, and HVAC maintenance just does not seem to be high on the list of priorities.
Unfortunately, one of our team members learned the hard way the importance of having his system routinely checked by a trusted HVAC contractor. Imagine his surprise when he returned home at the end of the day to find the carpet soaking wet because his system froze over and leaked water! Two service calls and several fans later, his problem was finally solved. Hopefully, this tale of a long and less than fun evening will prevent you from ever having this problem.
Here are some things you should have checked routinely:
Refrigerant- Not having enough refrigerant in your system will make your system work harder to keep you cool, which will make your system less efficient and more likely to have higher energy bills and need costly repairs. If your refrigerant levels are low, that means the system has a leak that should be located and repaired to avoid future problems.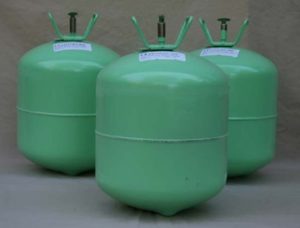 Clean the Coils- Having coils that are dirty or covered in debris can reduce the lifespan and efficiency of your system and put a lot of stress on the system. In fact, some professionals say that a 10% decrease in airflow results in a 5% decrease in efficiency and higher energy bills.
Drain Pans- If the drain pan is dirty or is covered in debris, there can be a great deal of moisture that builds up in your home, making for an uncomfortable environment.
Electrical Components- Any and all electrical components should be checked during your routine maintenance by your trusted professional. You should not attempt to fix electrical issues yourself, as this can be very dangerous. Don't have a trusted professional? Click here and we will help find one in your area
General Testing- You should have your system turned off and on to check on basic operating functions. Your trusted professional will be able to notice any issues, sounds, or smells that need fixed by doing this.
Ductwork- Every couple of years (if not more frequently), you should have your contractor check your ductwork for any leaks or other issues. Leaks can cause major efficiency issues for your system, so it is important to have this done periodically.

Filter Changing- A dirty filter can greatly restrict the airflow in your house. And, if the filter gets bad enough, it can cause the coil in your system to ice up. You should have your filters changed frequently to prevent this and keep the airflow moving in your home. For more information on air filters, check out our article all about air filters
Clearing Debris- Your outdoor A/C unit helps move the air throughout your home. In order for it to function properly, it cannot have anything blocking it. By simply getting rid of branches or clearing the leaves out of the way, your system will be able to run at its best and keep you cool all summer long!
Routine maintenance of your system will go a long way to making sure that your system runs for as long as possible and as efficiently as possible. While HVAC issues are bound to happen to everyone at some point, many are preventable by routine maintenance of your system. Don't be that person who forgets to have their filter changed or doesn't check the refrigerant in their system. Get in touch with a professional in your area today from the  HVAC.com Contractor Network!