Polestar Plumbing, Heating & Air Conditioning – Passion That Goes Beyond Work
At HVAC.com, our writers create solutions that put you in control of your HVAC system. Our product reviews and recommendations are researched and backed by real buyers and industry experts, not dictated by our partners.
Interview with Jeb Greenberg from Polestar Plumbing, Heating & Air Conditioning in Olathe, Kansas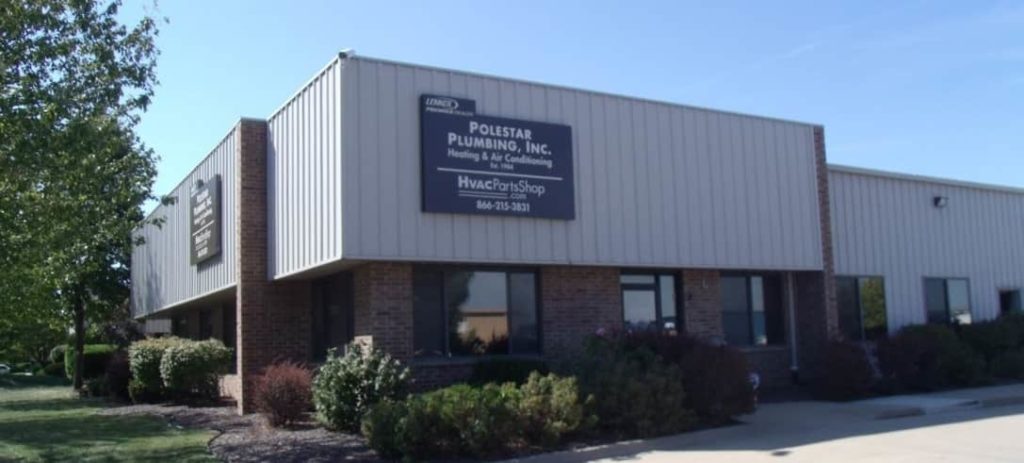 Since the age of 12, Mark Snell, owner and founder of Polestar Plumbing, Heating & Air Conditioning has been in the field working on plumbing and HVAC jobs. He is a third generation plumber/HVAC technician who learned a lot from both his father and grandfather. Polestar is the third plumbing/HVAC company owned by the Snell family. Started in 1984 when Mark was only 22 years old, Polestar has been serving the Northeastern Kansas area for the past 32 years and counting!
Locally and family owned, Polestar is truly passionate about building long-lasting relationships in the Olathe community. They have extended their office hours to include Saturday and are on call 24/7 for emergency repairs. Polestar also partnered with local businesses to help others in need and are always looking for a chance to help those who need it.
I decided to do some searching of my own online and found two testimonials from customers who shared their incredible experiences with Polestar and showcased their desire to help. Their personal stories capture the impact Mark and his team has made on the community and show that they are always looking to go above and beyond the expected work.
"In October of 2014, my mother was diagnosed with leukemia for the second time, previously fighting it for about 5 years. Since winter was coming and due to the lack of funds from fighting her cancer, she had asked for some assistance from the community on getting a new furnace. Tom, with 2 other Polestar Plumbing, Heating & Air Conditioning employees, immediately responded and said that they would volunteer to install a brand new furnace into the house. (The original furnace was from the 60's, I believe, and it was no small feat to try to get it out of the house.) I don't think I have ever seen my mother so happy. They were friendly, fast, and were diligent. I would recommend Polestar to anyone who is needing contracting work done in their home. The furnace works wonderfully and was installed perfectly. I wasn't able to get this review in sooner because my mother passed away not too long ago. I am incredibly grateful for Tom and his employees for coming out and helping my family through a difficult time. Their business is built with heart and family in mind."
-Jessica L.
"Last August I needed a new A/C. Called five different companies late at night and only Polestar called me back. It was an emergency. It was at night, and I had new tenants from Colorado with a 10-month-old-baby that needed a liver transplant. They brought fans and the next day early in the morning installed a new A/C and furnace. Since then, I have had another tenant that needed a new furnace in November when it was really cold. They brought four heaters in, and the following day put in a furnace and A/C and today I had another unit in my house. Bought three new units this year and had great service every time. I have to put in one more next year and will use Polestar again. Thanks, Polestar!"
– Paul G.
One service you should know we offer at HVAC.com is that we can set you up with a TRUSTED local contractor in your area. Stories like these make it easy to see that we can truly trust our contractors. Mark and his team at Polestar have been doing extraordinary things for their customers for the past 32 years. From humble beginnings as a one man operation, creating this standard of excellent service has helped grow Polestar's family business into a rapidly growing and thriving 15 man operation!
To learn more about Polestar, check out their Polestar website.