At HVAC.com, our writers create solutions that put you in control of your HVAC system. Our product reviews and recommendations are researched and backed by real buyers and industry experts, not dictated by our partners.
With the world on lockdown in response to COVID-19, the International Energy Agency predicts that CO2 emissions will decline by 8 percent this year. This is due to reduced global energy demand across all categories, especially for travel, transportation and commercial use. But how will so many people staying home affect their energy use, specifically for air conditioning and heating? According to the New York Times, people in Manhattan alone are using up to 25 percent more energy at home throughout the day than before the lockdowns. However, overall electricity consumption is down across the country due to less commercial and industrial demand. Residential energy use will most likely increase, though, as we head into the summer and people run their air conditioners for longer periods to stay cool.
In 2019, cooling for residential spaces made up 6% of the total electricity consumption in the U.S. Heating and cooling accounts for approximately half of the energy consumption in the average home. With such a substantial energy spend, it's no wonder that HVAC has a significant environmental impact. Keep reading to learn more about some of the HVAC industry's efforts to reduce emissions, the importance of renewable energies and ways that you can stay energy-conscious at home.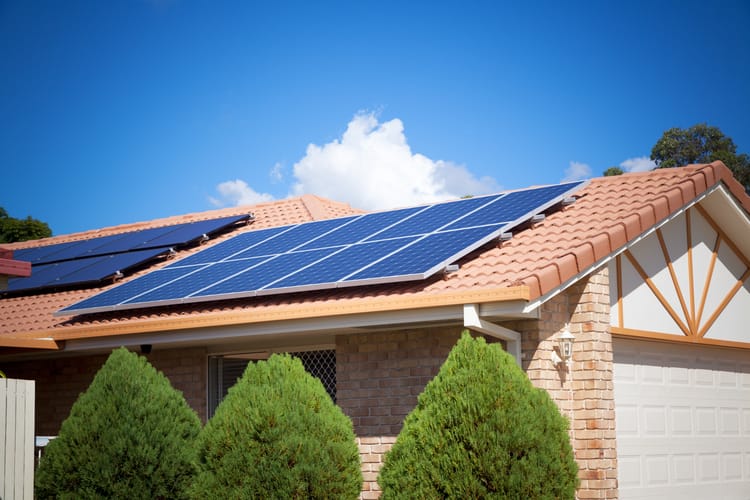 Brands Committed To Lowering Their Environmental Impact
Even before the current crisis, HVAC manufacturers were tackling the industry's environmental impact, starting at the beginning of the line – the manufacturing process – while creating more sustainable products for end users. HVAC manufacturer Johnson Controls, announced it's moving one of its largest facilities to wind power, doing away with conventional electricity. Johnson Controls' plant in Wichita, Kansas produces components for popular heating and cooling brands including:
York
Luxaire
Coleman
Champion
With this switch, the plant will reduce its environmental impact, creating zero emissions from electricity. This major move lowers the brand's greenhouse gas emissions in North America by 18 percent! The wind farm is scheduled to be completed and in service for the plant by the end of the year. The projected energy savings for the 20-year contract will equal around $2.7 million.
Johnson Controls is no stranger to sustainability efforts. The company has a Corporate Sustainability Team and has been working to lessen the brand's environmental impact since 2002. Over this time, they've cut greenhouse gas emissions by 50 percent across their global operations, and lowered U.S. manufacturing energy consumption by 25 percent.
New HVAC Technology Lessens Environmental Impact
HVAC manufacturers' commitment to limiting negative environmental impact not only shows in their manufacturing processes, but in the products they build. Renewable energy use is becoming more widespread in heating and cooling products for end users. HVAC products that harness renewable energy include:
Geothermal Heat Pumps: While not a new technology, the use of geothermal HVAC is growing across the country. These systems use the natural energy stored below ground for indoor space heating and cooling.
Ice-Powered Air Conditioning: New ice-powered cooling systems create home cooling through the use of renewable thermal batteries. These systems create ice in off-peak times, storing it for future cooling. Peak cooling electricity costs can be lowered an astounding 95 percent for up to 6 hours a day.
Solar HVAC: Solar energy is used to power heating and cooling systems in addition to lighting systems and other appliances throughout the home.
How Renewable Energy HVAC Lowers Environmental Impact
How does the use of such technology lessen the environmental impact of heating and cooling? Lowering non-renewable energy consumption directly lowers harmful emissions. New products are using environmentally safe refrigerants to protect our ozone layer.
Burning fossil fuels for gas heating and even in the generation of electricity for electric heating and cooling produces greenhouse gases. Greenhouse gases are directly tied to the rising temperatures worldwide. Switching to renewable energy for HVAC systems significantly lowers or even eliminates greenhouse gas emissions.
The use of Freon (R-22) has been banned for newly manufactured HVAC equipment, and the industry has largely switched to Puron, or R-410A. This alternative is not a hydrochlorofluorocarbon (HCFC), and does not damage the ozone layer. Freon is being phased out through 2020 per the Montreal Protocol.
Lower Your Home's Environmental Impact with HVAC.com
HVAC.com is committed to helping homeowners reduce their environmental impact with heating and cooling system use. We offer many resources to help you learn about environmentally friendly products, and keep you up-to-date with changes in the industry that affect you at home. Learn more about how you can reduce your home's carbon footprint even while you're spending more time at home. Small actions like proper system maintenance and using a programmable thermostat can reduce how much energy you use to cool your home.
To reduce your HVAC system's environmental impact, work with a trusted, local heating and cooling contractor. 
Connect me with a local HVAC pro